STUDIO PROFILE : MEDIATONIC
Edge|August 2020
How two university students shook up the British game industry with a refreshing blend of ambition and sustainability
As the story often goes, it started with two friends in the pub, and "some drinking was involved," Paul Croft says. He and fellow Brunel University student Dave Bailey were studying for degrees in programming and computer graphics and were trading project ideas. Croft had been making Flash games for fun since the tender age of 15, and popular browser game site Miniclip had recently opened its now-substantial coffers to him. "Well," he laughs, "they gave me £600 for my first game, which I thought was more money than I'd ever get in the world." Why not continue to tap the source of these unlimited riches, and officially start a business?
They figured they could align their efforts to build a company with their coursework and, after a bit of poking about, managed to rustle up a tiny office in a science park at the back of the university, "so that we would have a proper address," Bailey says. "But basically, we ran the business from our student house, and I would just run out of lectures when the phone rang."
Thanks to Croft's contacts and the ongoing dot-com boom, this happened often. They were quickly working with some huge companies, who needed them to do the (then arcane) job of creating and installing things for people to do on their websites. "EA had a massive portal called Pogo," Bailey recalls, "which had all these puzzle games, and things not a million miles away from Miniclip." EA was using free demos that required a download to play, and then pay to upgrade to the full version. "But they felt the barrier was quite high to go through all of that to buy a game. And so our idea was, 'What if we take your games, and push them out onto the Internet, and then people could try them out without downloading anything? And then they'll maybe come back to your website.'"
It was such a good idea, in fact, that Croft and Bailey decided they'd better attend a few conferences in between their classes and start pitching it. "Never having been to a games conference before, I think we both went wearing suits," Croft grins. But the effort was worth it: soon, they had the attention of companies such as EA, Sega, and PopCap. "When we started tapping into that casual game space, it was great for us because no one was really doing it. There were still relatively few businesses using Flash, and building games in Flash. So the challenge was getting these games to work, and really represent the real thing." The first big success was match-three game Bejeweled, with Croft essentially having to rewrite the majority of the game for Flash from scratch, with just a single artist redrawing the graphics from bitmap to vector so that they'd scale properly.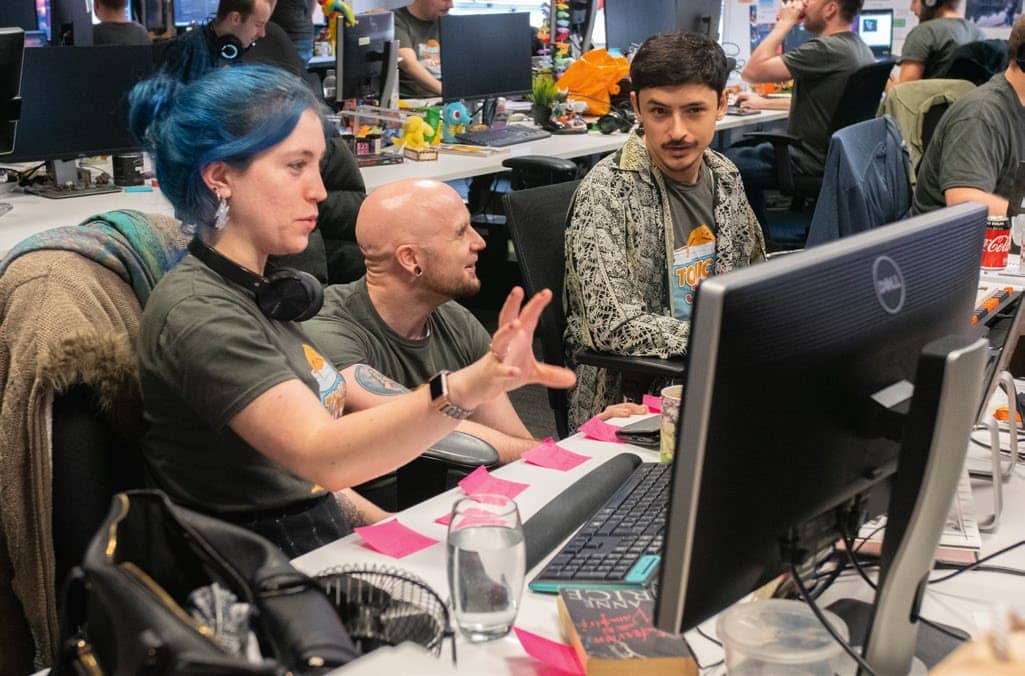 You can read up to 3 premium stories before you subscribe to Magzter GOLD
Log in, if you are already a subscriber
Get unlimited access to thousands of curated premium stories and 5,000+ magazines
READ THE ENTIRE ISSUE
August 2020