STUDIO PROFILE - COFFEE STAIN STUDIOS
After student success and a viral hit, this developer-turned publisher is building for the future
Luck, the old saying goes, is what happens when preparation meets opportunity. So while Coffee Stain Studios' breakthrough came early, it would be wrong to think of it as simply good fortune. Formed by nine students from Skövde – a small town whose university's comparatively large game development programme attracts students from all across Sweden – the studio's first game was conceived while they were all in their second year, and launched less than six months after the company was founded. "Basically, half of us graduated and half didn't," CEO Anton Westbergh laughs.
It's easy to understand why they were so ready to drop out. Sanctum, a first-person shooter/tower defence hybrid, started life as a mod for Unreal Tournament. The group entered it into Epic's Make Something Unreal contest, and though it didn't win anything, the praise they received gave them the confidence to continue working on it. After preparation came opportunity: impressed by the students' evident talent, Epic contacted the young team and asked if they would like to make Sanctum into a demo for the Unreal Development Kit. Naturally, they were floored. "We got super-excited," co-founder and studio manager Johannes Aspeby says. "I mean, we were students in game school being contacted by Epic. So we immediately jumped on board." A mod became a demo, and by April 2011, Sanctum had made its debut on Steam.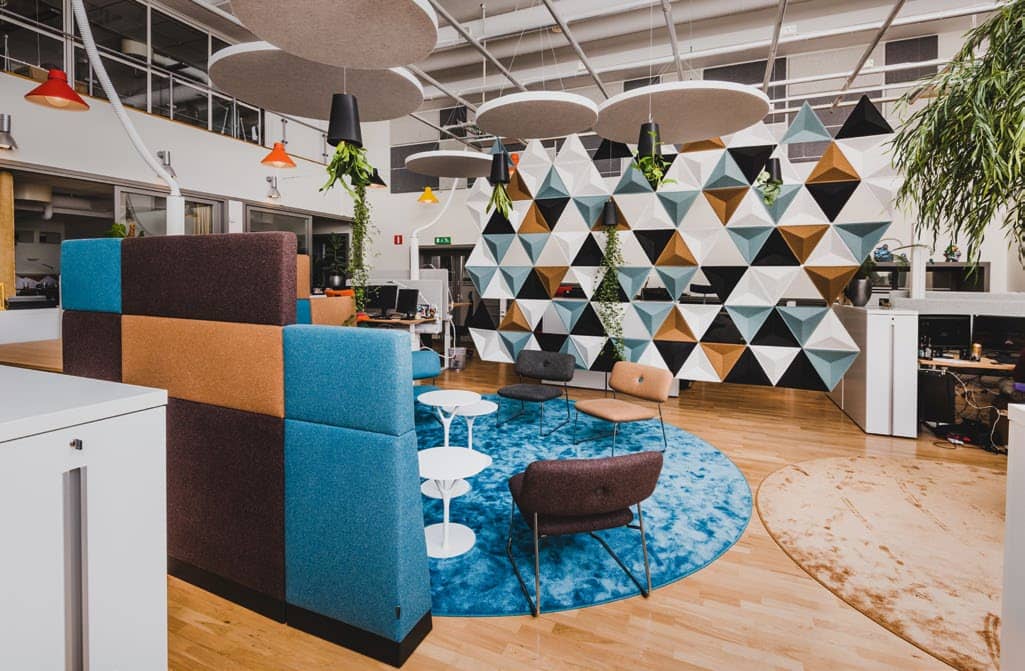 Having seized its opportunity, the studio was keen to capitalise on Sanctum's success. Console versions were one option, and Coffee Stain began talking to publishers about the possibility of a port. But Sanctum's rapid development had left the studio with unused ideas – and, co-founder and CEO Anton Westbergh concedes, room for improvement. A sequel was a better idea, and so, a little over two years from the original, Sanctum 2 launched on PC – and, courtesy of Reverb Publishing, consoles.
By the time Coffee Stain released the final DLC for Sanctum 2, the creative well for that universe had run dry. It was time for something new. And so the studio invited pitches from all staff for its next project. Having gathered a series of ideas, everyone split into groups, before pitching the ideas to the rest of the studio. "As I recall, we had almost 100 game ideas during that process," Westbergh says. "And as we're a very democratic team, it took a lot of time and a lot of discussion."
One idea in particular stood out from the rest. But the studio resisted it for a while; after all, it hadn't secured the most votes. Still, there was something about it; something that convinced the studio's founders not to just ignore it. "We said: screw it, let's just take two weeks now," Aspeby says. "Forget about Sanctum, let's turn this thing into a prolonged game jam where everybody at the office can just do whatever they want. No planning whatsoever. And then let's start with the 'real' game, so to speak, after that."
You can read up to 3 premium stories before you subscribe to Magzter GOLD
Log in, if you are already a subscriber
Get unlimited access to thousands of curated premium stories, newspapers and 5,000+ magazines
READ THE ENTIRE ISSUE
September 2020