Haven
Edge|December 2019
The maker of Furi breaks into romantic comedy.
Videogames excel at portraying combat, but can be famously hapless when it comes to romance. Often, this is because they treat love and sex as another kind of combat – a question of methodical attrition in the hope of a splattery finishing move. That's the flavour of canoodling one might expect from The Game Bakers, developers of psychedelic boss rush experience Furi, but the studio's forthcoming RPG Haven is a very different kind of game. Like the clearly influential Brothers: A Tale Of Two Sons, Haven puts you in charge of two characters at once – sci-fi castaways Yu and Kay, whose inputs are split between D-pad and face buttons during shared tasks, and controlled as one unit during exploration. Unlike Brothers, this is not a tragedy but a sexy romcom, albeit a romcom set on a smashed planetoid and featuring the occasional spat with a fungal lizard.
When we first meet Yu and Kay they're about to do the dirty in their spaceship's kitchen following a tiff about salad. Sadly, a power outage completely kills the ambience and obliges the pair to set forth into the sweeping, fractured landscapes beyond. Quite why Yu and Kay are marooned on this otherwise deserted world remains to be seen, but it's evidently a turn-on, and that chemistry between them informs every action and animation in the game. Send Yu and Kay gliding down a slope – the pair sport zero-G boots, the better to sculpt the waving vegetation of hillsides plucked from the geography of Breath Of The Wild – and they'll eventually link hands. Loiter on a rise and they'll get round to smooching and snuggling up to watch the sunset.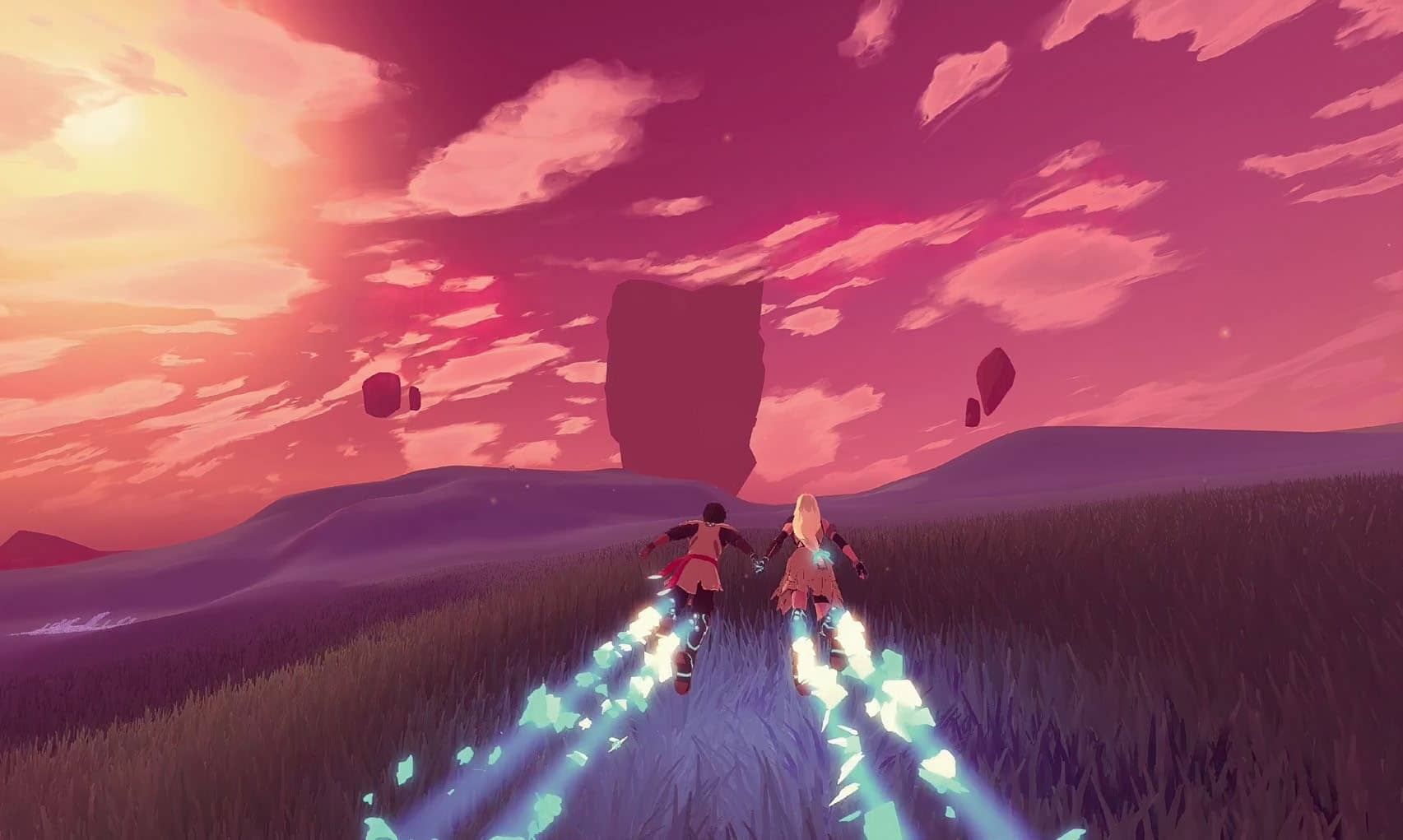 You can read upto 3 premium stories before you subscribe to Magzter GOLD
Log-in, if you are already a subscriber
Get unlimited access to thousands of curated premium stories and 5,000+ magazines
READ THE ENTIRE ISSUE
December 2019