HIGH LIFE
Edge|July 2020
How an indie superteam built a dizzying cyberpunk city with the help of Xbox Series X, and positioned itself at the pinnacle of the next generation
Don't look down. It's the mantra of all those who fix their sights on a point high above their heads and vow to make it to the top. But in
The Ascent
, it's impossible not to: the edges of the tower we are climbing are constantly, mercilessly kept in our peripheral vision. Out there, away from the gunfire and the tentacles, drones dart through tangles of cables thatched across a nearbottomless chasm. Disused balconies – more than we can count – line the sides of it, floors falling away below as far as the eye can see. And so the kick of a shotgun is always tempered with a lurch of the stomach.
So it is, too, over at Neon Giant, the Swedish indie studio responsible for this behemothic creation. Much of the world may be on pause right now, but as we sit down to speak with slightly frazzled co-founders Tor Frick and Arcade Berg, it's clear the studio is currently working overtime. All 11 people at Neon Giant are pouring everything into finalising the details of the biggest announcement of their careers: their debut game will be an Xbox Series X launch title, leading the charge for the next generation of videogames. The length of their to-do list is, for now, helping them to not think too hard about just how far they've come. Here we are to force them to look: to ask, in no uncertain terms, how they got here. "Yeah," Frick says, shaking his head in disbelief as he repeats our question to himself: "How did that happen?"
Well, firstly, this is not your typical merry band of sci-fi enthusiasts out to try their hands at making a videogame for the first time. The veterans at Neon Giant have a combined record of 70 years in game development, and have worked on a prolific slate of triple-A titles, including System Shock 2, Far Cry 3, Gears Of War: Judgment, 2016's Doom, The Division, Bulletstorm, Fallout 4 and no fewer than five of the most recent Wolfenstein games. Frick and Berg are well known in the industry for their talents and expertise, having worked for many years at both Epic Games Poland (now People Can Fly) and MachineGames. Frick is the artist responsible for designing many of the most iconic virtual guns you've ever shot; Berg, the technical mind behind the combat arenas you've fired them in.
They had always dreamed of starting a studio together. "That's why we often end up in similar places, because we want to work on similar things," Frick says. "We had the luxury of actually being able to make some choices, and using what's been given to us. And we said, 'We've worked on five different Wolfenstein titles, and enough is enough – we've got to act on this thing we, you know, had coffee about back in 2010, in Poland.'" In 2018, the timing was as perfect as it was ever going to be: in even inexperienced hands, an Unreal Engine 4 souped up on the phenomenal success of Fortnite was helping tiny teams create unbelievable things, let alone in the hands of the people who'd been directly involved in its development. And the digital download market was still on the rise, with ambitious publishers – Curve Digital among them – having figured out that their role in giving this new wave of indies a platform in a saturated market could make them millions.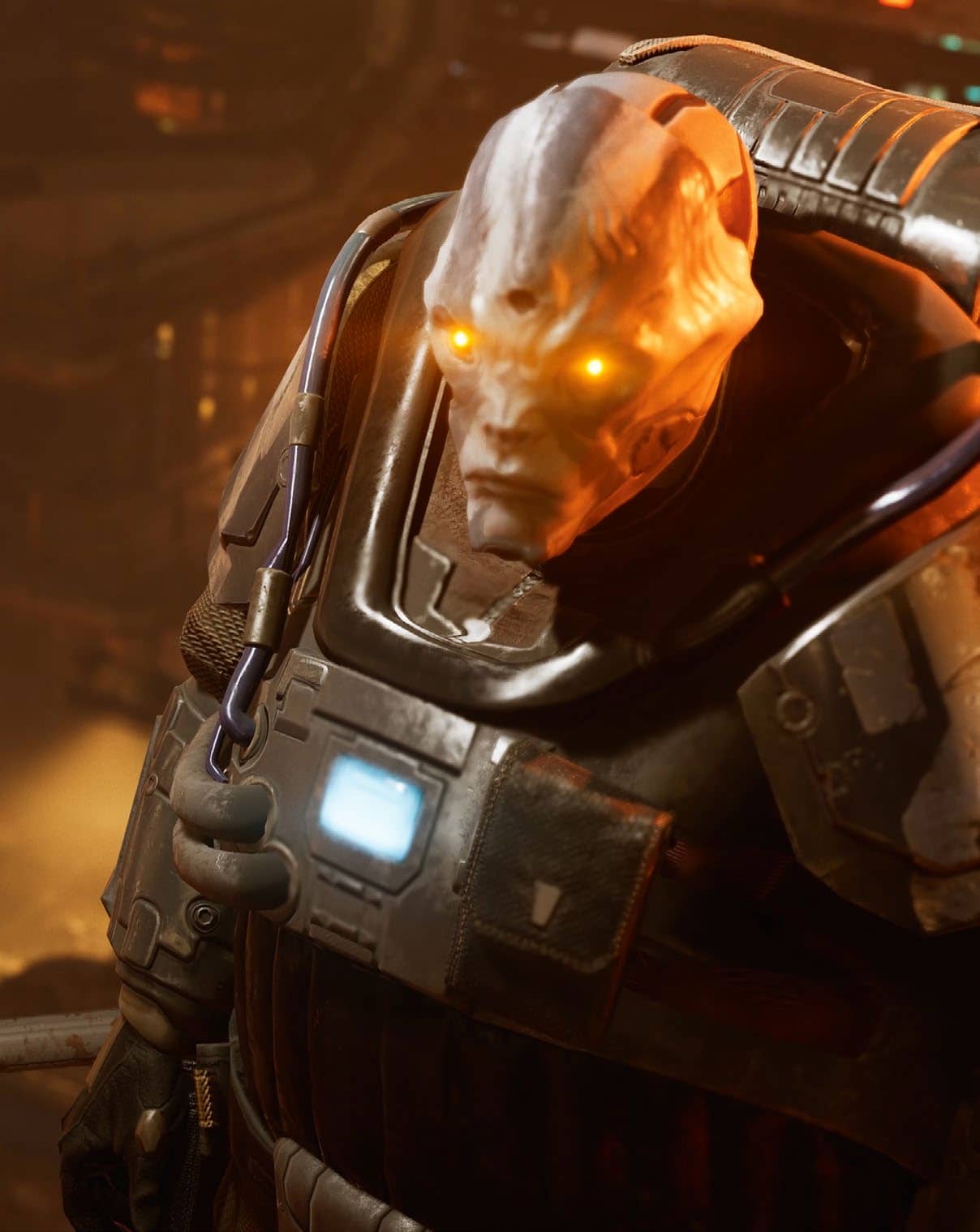 Having worked in large companies for such a long time, Frick and Berg knew how they could build their new studio for success. "It's very easy to have good ideas," Frick says. "What becomes hard is realising them. The fewer people you are, the easier it is to channel that pure creativity, because you don't have to take it through ten different meetings. We just want to dream up things and have them be real as soon as possible." He laughs. "I would say that we are furiously creative."
Berg nods: "We take great pride in the games we worked on, but we also saw how many people it takes, how much time it takes." When you're a studio with a headcount of hundreds, he says, the unavoidable middle-management becomes inefficient. "The studios are built on that. And that's perfectly fine, because the game sells and then you can make another one. It's just not how we see ourselves working, because you cannot squeeze 100 per cent out of everyone in a 500-man house. You can maybe get 90, and that's cool – but we want that extra ten. We are happier if we get to really flex our game dev muscles."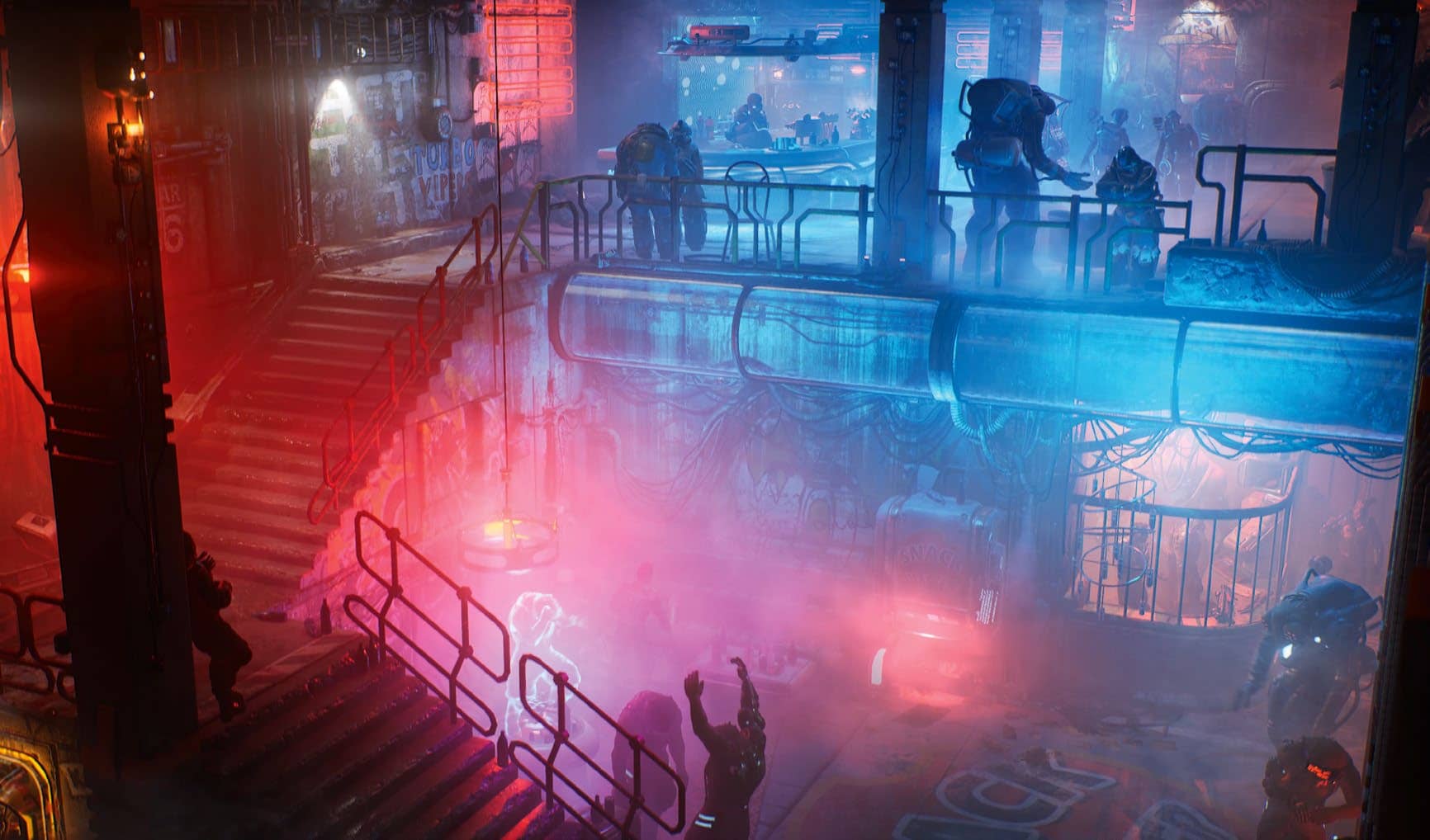 On this evidence, we think, as we gaze up at the full height of the Ascent Group arcology, Neon Giant must be absolutely ecstatic. The tower at the centre of The Ascent is a monument to the personal and financial investment the studio's received – first from "calling in every favour we had amassed through life," Berg says, namedropping various industry vet friends and Amplifier Game Invest, and then an Unreal dev grant following their first prototype, made by just the two of them. Next came publisher Curve Digital's backing, and finally Microsoft's involvement, the addition of the next-generation Xbox as a platform giving Neon Giant licence to push the arcology to its technical limit. But it's also the direct end result of Frick and Berg's determination to build a studio that's a bespoke fit for the needs and capabilities of all of its members. As Frick explains, this was not about developing a dream game. "This was more like, if we're gonna make a game, what's cool? What do we like to do? And what can we do?"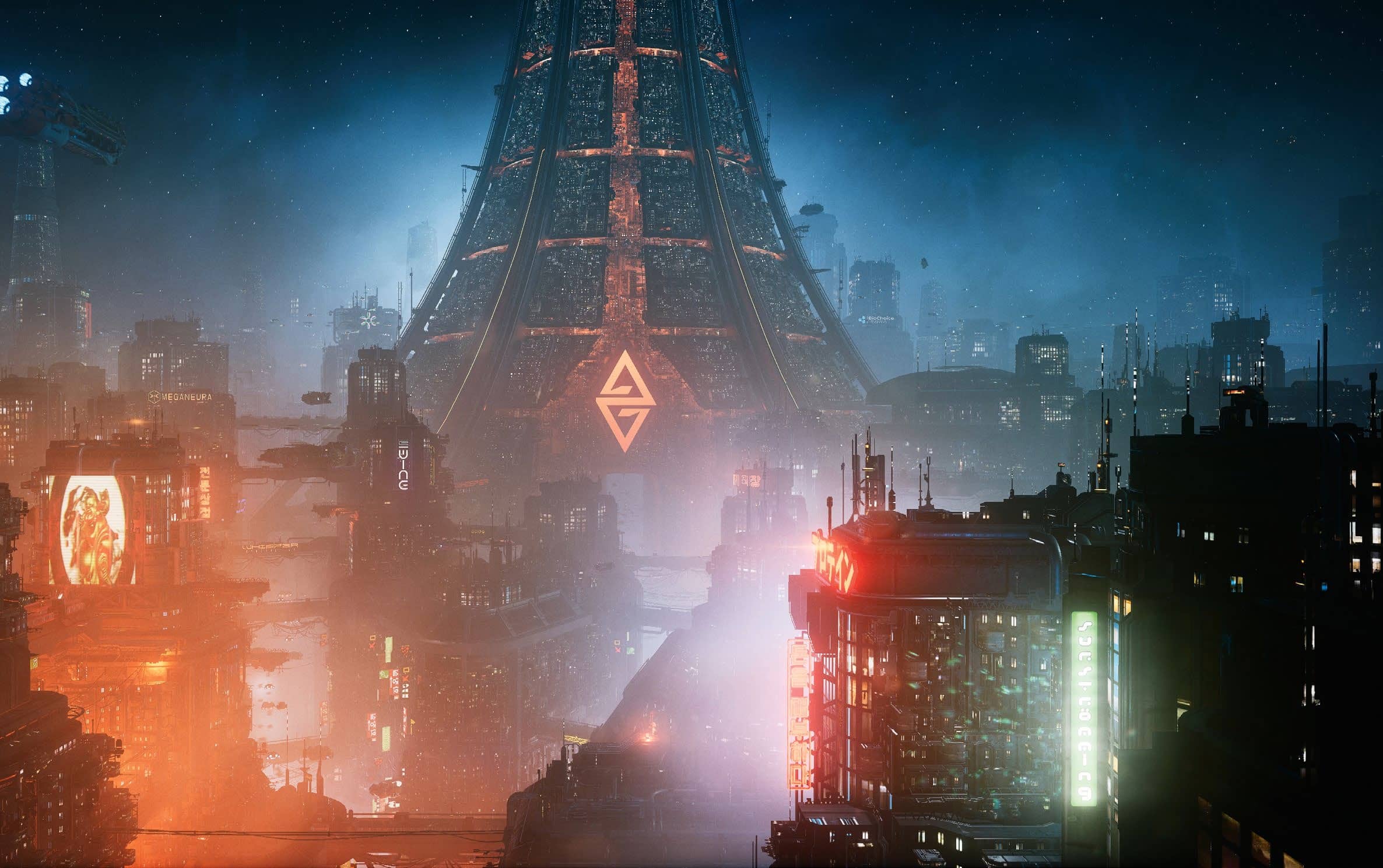 What Frick and Berg can do, and love to do, is build worlds – often ones in which your primary means of interaction involves bullets. "Something we said very early on," Berg says, "was that whatever the story or game world ends up being, it needs to be something that can support whatever we want to do in gameplay, but with a narrative hook – like, we need to be able to anchor it somehow." They could do sci-fi scenes. They could do guns. And with an expert knowledge of Unreal Engine, they could even do scale – as long as they did it in a sustainable way. The Ascent began to take shape with the idea that if they were going to allow players to create their own character in a shooter-slash-RPG, the world would be the main character, and its rules needed to be clearly defined. What clearer definition than a hierarchy?
You can read up to 3 premium stories before you subscribe to Magzter GOLD
Log in, if you are already a subscriber
Get unlimited access to thousands of curated premium stories and 5,000+ magazines
READ THE ENTIRE ISSUE
July 2020