Flock together
Arthouse game festival A Maze Berlin returns with a revolutionary digital event that celebrates connection
We flutter through concrete, fluorescent-lit hallways and outside into a permanent golden hour. Above our heads, a gigantic flamingo looms, frozen forever in almost-flight. The bird has been the symbol of A Maze Berlin for a while now: founder Thorsten S. Wiedemann associates the brightly coloured animal with playfulness, provocation, and of course John Waters' outrageous cult film Pink Flamingos. "The flamingo is a strong animal," Wiedemann tells us. "It looks beautiful. They have this social aspect, gathering in herds, and also this kind of balance, you know?" The flamingo is everything he wants A Maze to be, and to champion in the videogames, it showcases each year – contemporary, inventive and avant-garde.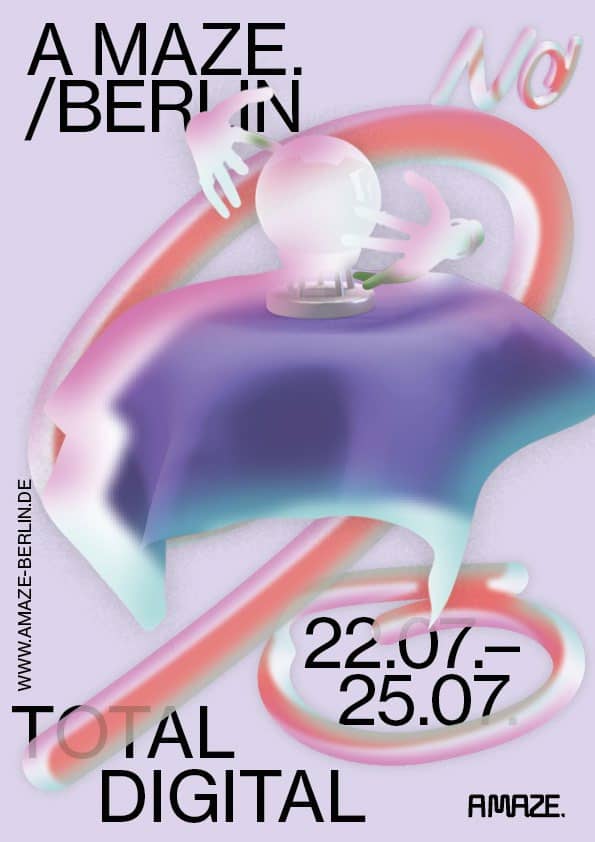 A Maze Total Digital, then, is perhaps the most flamingo-like the show has ever been. It's a fully virtual event: to attend, we must simply download the free build from Itch.io. When we log in, we're dropped into an edited version of artist Moshe Linke's virtual art gallery Brutalism: Prelude On Stone, which has been adapted to house, among other things: a giant screen live streaming a variety of speakers and talks; a fully playable exhibition of the games up for awards this year, all able to be voted on by visitors; a cinema room; a functioning merch stand; a showcase of an international zine project; a Kickstarter monument; a togglable live text chatroom overlay through which visitors can talk to each other; beer shaped Easter eggs to hunt and 'drink'. Oh, and an entire flock of flamingos, of which we are one. Each represents a different visitor, with usernames floating over their heads. As we browse the showfloor, we spot indie developer friends strutting about on their long pink legs – we even bump into Weidemann checking out the games on show.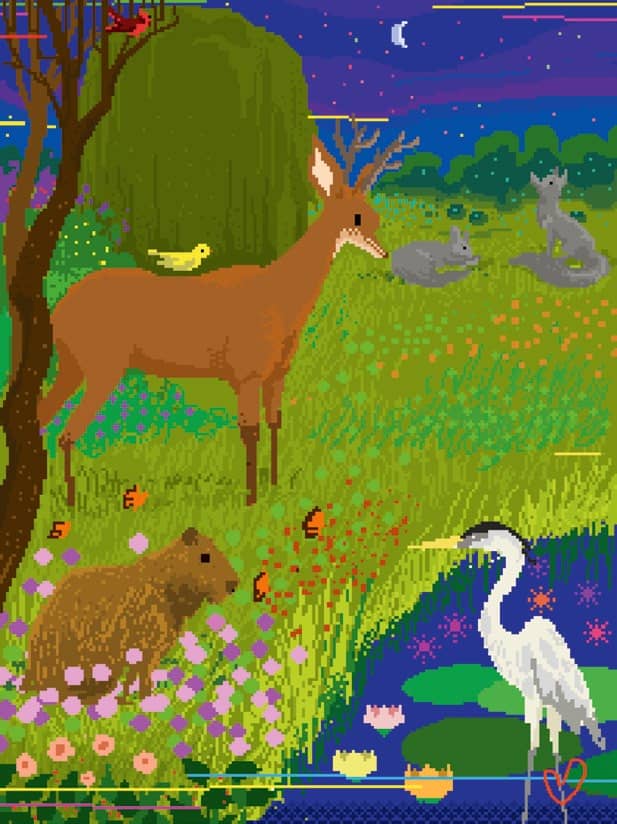 It is bizarre, and a little bit shonky in parts – there are a few crashes here and there while we're trying to boot up games, and sometimes we have to reload the build to fix a technical hitch or two – but it feels like a revelatory first step into a whole new sphere of the industry. In the wake of Covid-19 shutting down in-person conventions, others seem to be testing the waters, too: we briefly admired indie horror game Eek3 2020 last month for giving us a feeling akin to being at the world's biggest and brashest videogame conference; shortly afterwards, Devolver Digital released a similar, but higher production-value, tongue-in-cheek "marketing simulator" in which you had to watch its game trailers to progress, continuing a time-honored tradition of having its cake and eating it, too. Neither of them, however, were anywhere near as ambitious or sophisticated as the multiplayer – multivisitor, perhaps – experience of A Maze Total Digital.
You can read up to 3 premium stories before you subscribe to Magzter GOLD
Log in, if you are already a subscriber
Get unlimited access to thousands of curated premium stories, newspapers and 5,000+ magazines
READ THE ENTIRE ISSUE
October 2020