ARTISTS ASSEMBLE
Edge|August 2020
Independent, political and inspiring: could videogame collectives point to an alternative future?
RSULA K LE GUIN, THE AUTHOR WHO IMAGINED RADICAL UTOPIAS AND DYSTOPIAS IN NOVELS SUCH AS THE DISPOSSESSED, ONCE WROTE, 'WE'RE EACH OF US ALONE. WHAT CAN YOU DO BUT HOLD YOUR HAND OUT IN THE DARK?'
At various points during the last decade, game makers across the world will have felt the weight of this sentiment. Reports of exploitative working conditions, the industry's #metoo reckoning, and chastening real-world politics and economics have put individuals under ever-increasing pressure. But grounds for optimism have begun to emerge in the shape of networks of support and organization which look to unite solitary figures. Unionization efforts are one welcome manifestation; so too are worker cooperatives. Arguably less formal but no less important are the collectives – small groups of like-minded people – that are beginning to leave their Le Guin-like mark on the industry.
Collectives have long been a cornerstone of underground art and music, but in videogames fewer have appeared. Los Angeles' Glitch City is perhaps the most recognizable, while Sokpop, a Dutch collective formed by four foppish 20-somethings, has found recent success thanks to its burgeoning Patreon subscriber count. These groups surfaced within an independent scene which, depending on who you ask, either grew into increasingly dazzling and varied shapes throughout the 2010s or found itself in trouble. Reports of the so-called 'indiepocalypse' rumbled on – the idea that so many games are released on Steam that making a living as an indie developer is near impossible – while widening access to game development tools such as Unity and Twine accelerated. With little fanfare, game collectives began to offer a quietly revolutionary counterpoint to traditional notions of work, either within the blockbuster studio structure or independent sector.
Rachel Sala, the videogame artist whose work has graced cult hits Frog Factions, Frog Fractions 2 and Dream Daddy, remembers how welcoming Glitch City felt when she joined in 2014. Her reference point wasn't videogame studios but LA hackerspaces mostly run out of dusty warehouses. "I was treated like a zoo animal and even told I didn't belong there," she says. "But Glitch City was so kind and positive. No one gave a shit that I was a woman."
The collective was established a year prior by a number of independent videogame makers who, among others, included Donut County designer Ben Esposito and Hyper Light Drifter's Alex Preston. The group originally congregated in coffee shops every fortnight, naming its meetups Strawberry Garden, but talk quickly turned to a permanent shared space. Preston was instrumental in getting the ball rolling as friends cruised neighborhoods, keeping their eyes peeled for a suitable home. Eventually, the group found an old print workshop in Culver City, a district in western LA also home to Sony Pictures Entertainment. During lunch hours, studio executives fill the street in business casual attire while Glitch City members amble around in their jeans and T-shirts.
As a formal body, the monthly member dues based on the cost of a desk space give Glitch City, at least from the outside, the feel of a co-working space. "That term implies that we're trying to run it like a business and make money," says Brendon Chung, designer of Quadrilateral Cowboy and Thirty Flights Of Loving, before quipping: "Glitch definitely does not make money." He prefers the term collective, which more accurately describes the cohort he says "supports each other, more like a community of friends".
Every Friday, Glitch City's members gather for 'show and tell'. For Chung, these weekly check-ins during Quadrilateral Cowboy's four-year development not only offer crucial and reliably paced feedback he wouldn't receive if working alone but also an opportunity to relieve the burden that comes with carrying a project mostly by yourself. Sala, meanwhile, recalls the evening of the Hyper Light Drifter launch in 2016, when Chung taught her the basics of the opensource 3D graphics toolset Blender. "Brendon just sat there very patiently with me for four hours," she says. "'Here's how materials work. Animate that. Duplicate that.' It was amazing. And I was able to teach other people at Glitch City what he had taught me."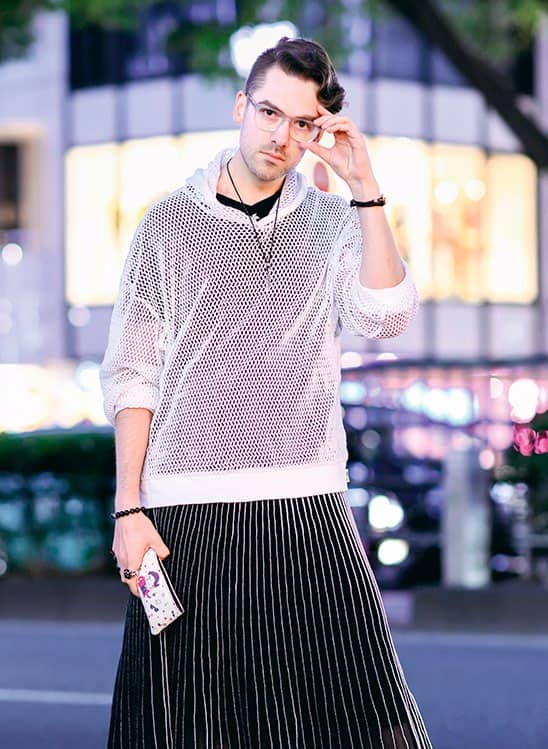 You can read up to 3 premium stories before you subscribe to Magzter GOLD
Log in, if you are already a subscriber
Get unlimited access to thousands of curated premium stories and 5,000+ magazines
READ THE ENTIRE ISSUE
August 2020