What Kind of Board Gamer Are You?
Casual Game Insider|Summer 2020
IT'S SAFE TO SAY THAT WE ALL PLAY BOARD GAMES BECAUSE WE ARE LOOKING TO ENJOY OURSELVES. BUT WHAT KIND OF FUN WE'RE LOOKING FOR CAN DIFFER FROM GAMER TO GAMER. SOME OF US PREFER GAMES THAT INCLUDE EVERYONE AT FAMILY GAME NIGHT. OTHERS SEARCH FOR NEW WAYS TO CHALLENGE THEMSELVES AND TEST THEIR STRATEGIC ACUMEN AGAINST LIKE-MINDED OPPONENTS (OR THEIR LONG-SUFFERING SIGNIFICANT OTHERS). AND THERE ARE OTHERS STILL THAT ARE JUST LOOKING FOR THE CHANCE TO INTRODUCE THEIR FRIENDS TO BOARD GAMES.
WHILE BOARD GAMES BRING US ALL TOGETHER AS A COMMUNITY, WHICH GAME WE'RE HOPING TO PLAY AT GAME NIGHT BEGINS TO DEFINE WHAT KIND OF BOARD GAMER WE ARE. INTERESTED IN SEEING WHICH KIND OF BOARD GAMER YOU ARE? WE'LL BREAK DOWN THE DIFFERENT CATEGORIES OF BOARD GAMERS OUT THERE, DISCUSS WHAT MIGHT MAKE THEM TICK, AS WELL AS INCLUDE EXAMPLES OF BOARD GAMES THAT THEY'D BE BRINGING TO THE TABLE. BUT BEFORE WE DIVE IN, LET'S GET THE OBVIOUS STUFF OUT OF THE WAY…
THESE ARE BROAD CATEGORIES
Yes, the categories are going to be a little bit arbitrary. There is a staggering amount of board game genres and subgenres, with a varying intensity of followers. If we were to attempt to identify every combination of niche subgenre gamers, it would quickly get out of hand. And though I am certain there are "Solo Euro Enthusiasts" out there, we have to narrow the number of categories down for everyone's sake.
This article will only be exploring board gaming, specifically. Adding in trading card games, role-playing games, or tabletop miniatures games would only complicate (and extend) the article even further.
NOT A LINEAR PROGRESSION
It would be very convenient if every board gamer started with simple family games before being introduced to a few gateway games, progressed to heavier games, and so on. Instead, everyone is introduced to the hobby at different times and in different ways. Furthermore, no category of gamer is going to be more "advanced" or have more mature taste in board games than others. You can absolutely be an Extreme Hobbyist and still enjoy a casual board game!
SURVEY SAYS…
Each of the below categories will include some board games that can act as a point of reference, as well as be a possible recommendation for that type of gamer. Some games may fit with multiple categories, depending on the gamer. It's all a matter of perspective.
All right, enough chit-chat. Let's dive into the different types of board gamers and see where you fit in.
THE FAMILY GAMER
For a few of you out there, it was a Family Gamer who first introduced you to the hobby — your parents. Whether it's gathering around the table for some silly Apples to Apples action, or pulling out Uno while waiting in long lines, board games were a great way to either pass or spend time together. Board games are often used as a fun way to teach children about rules, practice arithmetic, and encourage cooperation.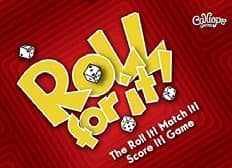 What Brings Them to the Table: While it's common for parents to use board games as learning tools, an equal or greater number of Family Gamers enjoyed board games well before their children came into the picture. How convenient is it when your entire gaming group is under one roof? Some Family Gamers won't let something like "children" get in the way of their hobby, even if they have to include them in it. But it's almost universal that Family Gamers are excited to introduce their children to board games, just as their parents did for them.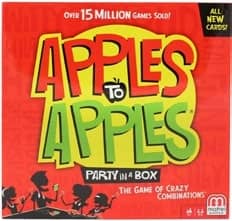 You can read up to 3 premium stories before you subscribe to Magzter GOLD
Log in, if you are already a subscriber
Get unlimited access to thousands of curated premium stories and 5,000+ magazines
READ THE ENTIRE ISSUE
Summer 2020