Pandemic
Casual Game Insider|Summer 2020
Taking a Gaming Break from the Outbreak
Much of the world has been shut down by a recently discovered virus. Governments are scrambling to catch up. Companies are shutting down. Millions of people are getting sick — and the death toll is rising.
Sound like an interesting premise for a board game?
It's not — it's life as I write this article. The novel coronavirus pandemic has hit the world at full speed, and no one knows when it's going to let up.
Most of the world has been encouraged to stay home and to exercise caution as our society gradually reopens. That's the best thing we can do right now to minimize the spread of the virus while we wait for it to burn itself out or someone to come up with some sort of vaccine.
As board gamers, though, we have another option: tackle the virus head-on. By racing around the world to hotspots. Researching and deploying cures. Delivering supplies and help where they're needed. On the table, of course.
You have already guessed that I'm talking about Pandemic. Even though it's only 12 years old, it has quickly become a modern classic and developed a huge following. It has spawned a range of follow-ups, both standalone editions and expansions.
Do you want to do something more than following a stay-at-home order? Pandemic is your chance. It's a perfect time to play a co-op game about saving the world.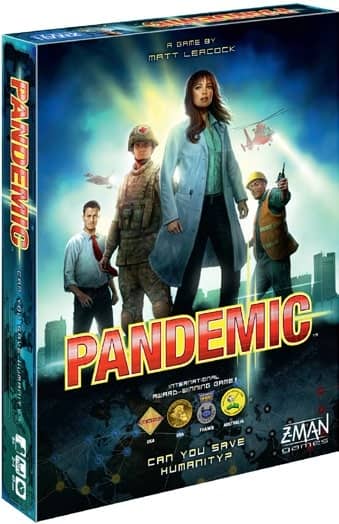 Pandemic
2008 | 2—4 players | 45 minutes
Even with all of the expansions and sequels, it's tough to beat the original Pandemic. Two-to-four players jet around the world to research four diseases and treat outbreaks. If they succeed, they'll stay ahead of the contagions and find cures before the planet is overwhelmed.
It's a mechanically-simple game with only four actions for players to choose from: travel, treat, discover a cure, or build a research station. But everyone takes on a specific role — dispatcher, ops expert, medic, researcher, or scientist — and is most effective when they play to their strengths.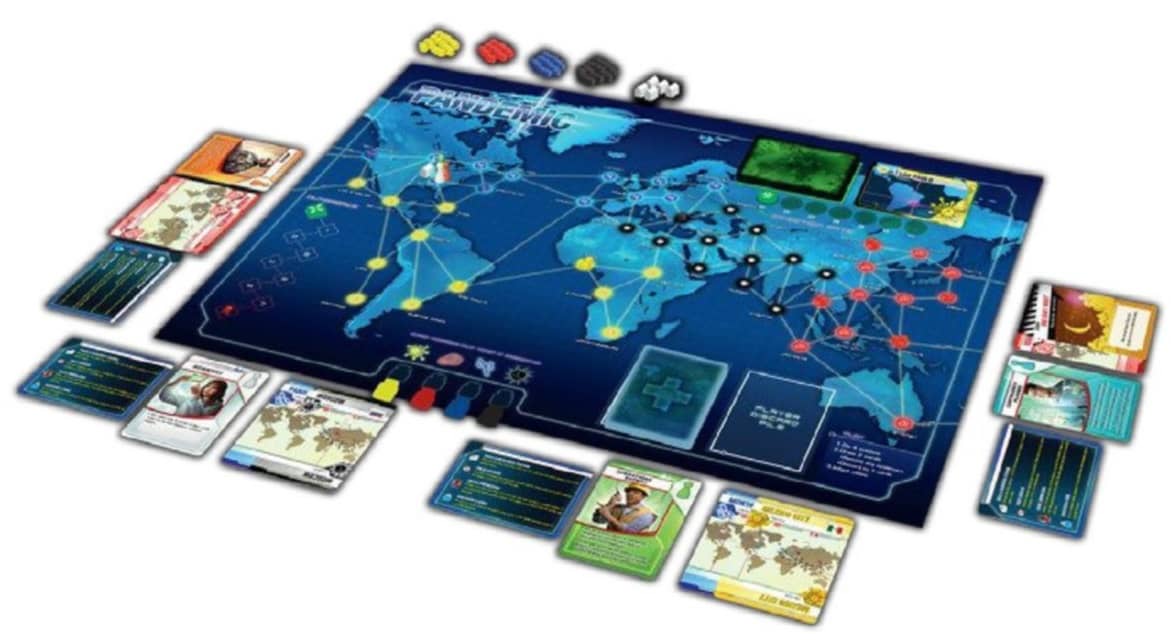 A deck of cards controls the spread of the virus, and things can (and often do) get out of hand quickly. This combination of varied roles and random outbreaks makes every game unique and tense.
The original Pandemic still shines without the bells and whistles of its descendants. It's easy to learn but presents a challenge, which is why many consider it a great gateway game for people new to the hobby. It escalates quickly and encourages players to work together to have any hope of saving the world.
And with a playtime of 45 minutes, you can make it happen — or suffer defeat — several times in a single game night.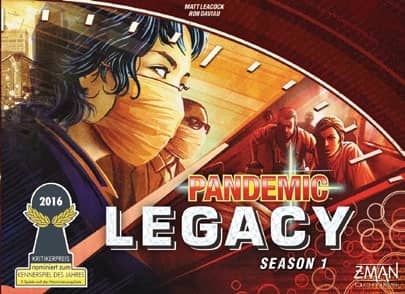 Pandemic Legacy:
Season 1 2015 | 2—4 players | 60 minutes
Legacy games tell a story over multiple play sessions with changing board conditions, updated decks of cards, and lots of flavor text to set the mood. Pandemic Legacy is no different. What makes it stand out is that it's just so good.
You can read up to 3 premium stories before you subscribe to Magzter GOLD
Log in, if you are already a subscriber
Get unlimited access to thousands of curated premium stories and 5,000+ magazines
READ THE ENTIRE ISSUE
Summer 2020