Inside India's Property Plummet
Businessworld
|
October 05, 2015
The residential market is still and listless. But prices have abated, and with builders desperate, home buyers can bargain and squeeze out a sweet deal.
Ashish Sinha, Sunil Dhawan
The Americans will hate to admit it, but the real estate meltdown seems to have hit them too. After five years of marketing and engaging the best broking houses, they could not sell 'Lincoln House', the old US Consulate in Mumbai's Breach Candy, at the reserve price they had set at Rs 850 crore. The worth of the sprawling three storey heritage mansion was arrived at with substantial 'due diligence'. But there were no takers, till well-known businessman Cyrus Poonawalla bought it for Rs 750 crore, a figure substantially below its MRP!
Realtors, too, hate to admit it, but there is a bloodbath in residential real estate, especially in smaller tier-II and-III cities. The prices are down between 10-25 per cent across markets like Chandigarh, Surat, Dehradun, and Delhi's Dwarka Expressway, and Gurgaon's Golf Course Extension. There are bargains waiting to be snapped up for ready-to-move-in homes. In bigger markets like Delhi NCR, Mumbai, and Bangalore, builders are struggling to find home buyers. The pile-up of unsold stock has exceeded an estimated 7 lakhs units and is putting a big downward pressure on prices, according to a recent report by Knight Frank Property Consultants. With inflation coming down, the Reserve Bank of India is under pressure to cut interest rates to enable banks to offer cheaper home loans.
There is a caveat, though. Realtors and brokers working for them are holding the price line of their unsold units. Their message to home buyers is: this is the right time to buy a home because there won't be any further drop in prices. The buyer is, however, sceptical and is continuing to delay a deal in the hope that prices will fall further. So there is stalemate, and a paralysis in the property market.
On the other hand, for the astute buyer, this just may be the right time to scout around and zero in on a dream home, especially if one is looking for a ready-to-move unit.
The Crash Cometh
Brokers and property sites that paint a rosy picture are finally admitting there is a free fall on. A recent Ambit Capital report on the residential property sector reported that prices had fallen 7-18 per cent across cities. However, in media interaction, when the analysts predicted a possible 50 per cent fall in prices over the next year, it created a huge stir. Earlier, a Knight Frank report said prices could fall as much as 30 per cent over the next six months.
The Knight Frank report on the residential market says Delhi-NCR and Mumbai together account for 55 per cent of the 7 lakh unsold units across the Top 8 housing markets. The report goes on to say that it may take over three years for this stockpile to clear; and that housing sales have dropped by 19 per cent and new launches by 40 percent during the January-June 2015 period across the eight cities as compared to the year ago period. These eight cities are Delhi-NCR, Mumbai, Bengaluru, Pune, Kolkata, Chennai, Hyderabad and Ahmedabad.
The research by another property monitoring agency, Liases Foras, points in the same direction. The cumulative sales across eight major cities in India declined by 4 per cent on a year-on-year (yoy) basis, from 75.6 million sq. ft in the first quarter of 2014-15 to 72.3 million sq. ft in the first quarter of 2015-16. Ahmedabad, Bangalore, Chennai, Kolkata and NCR have witnessed a major fall in sales, whereas cities like Hyderabad, MMR and Pune have shown improvement in sales on a y-o-y basis, it says.
According to the Ambit Capital report, new project launches are also down by 40-80 per cent compared to the year ago period. The quarterly report released by PropTiger.com shows sales in the realty sector dropped by 18 per cent over the last quarter but prices are likely to remain stable. Dhruv Agarwala, co-founder and CEO of PropTiger.com, says: "The drop in sales has been primarily due to a drop in new launches."
Realtors Wear a Brave Face...
The apex body of realtors, the Confederation of Real Estate Developers' Associations of India (CREDAI), which claims to have 10,000 developer members, has termed the various figures of inventory overhang as "wrong" and "confusing". Responding to questions posed by BW Businessworld, Getamber Anand, president, CREDAI National,says: "It is unfortunate that the message being sent out to the home buyer by opinion makers is absolutely wrong and confusing." Anand questions the various surveys and broker reports. "Not one of these so-called 'knowledgeable agencies' have contacted the developer community to ask the truth about the launched, completed and unsold inventory," he says.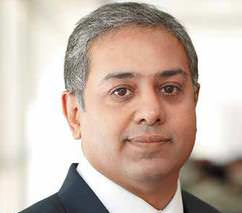 But the Knight Frank report captures the slowdown. "While the sales volume dropped by 19 per cent during the first half of 2015 compared to the first half of 2014, new launches fell by a whopping 45 percent during the same period. As per our projections, the sales volume will be 9 percent lower in 2015 compared to 2014, and new launches are expected to fall short by 34 percent," it says. According to the report, the NCR witnessed the sharpest decrease in new launches at 68 percent during the first half of 2015. "A mere 11,360 residential units were launched in the NCR during the first half of 2015," it says.
Is there a way out of the mess? The real estate developers are at loggerheads with the government and the central bank, each asking the other to take steps to restart the buying-selling cycle.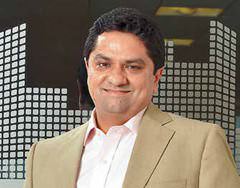 You can read up to 3 premium stories before you subscribe to Magzter GOLD
Log in, if you are already a subscriber
Get unlimited access to thousands of curated premium stories, newspapers and 5,000+ magazines
READ THE ENTIRE ISSUE
October 05, 2015