Life Stories: Hillary Clinton
Marie Claire - UK
|
September 2015
Political powerhouse, wronged wife, hair icon and media scapegoat, the former US secretary of state is now applying for the biggest job in the world. If she wins 2016's election, she'll be the first female US president. So who is the real Hillary?
She's been described as one of the most recognizable but least understood figures in US politics. And, like Marmite, it seems Americans either really like her or really (really) hate her. She's been called 'a phony' and 'an ageing hoofer', and been the butt of unfiltered sexist rhetoric (one TV commentator opined that, when Hillary spoke, all you heard was her nagging: 'Take out the garbage'). But her Twitter profile reads as unapologetically proud, and a touch tongue-in-cheek: 'Wife, mom, grandma, women+kids advocate, FLOTUS, Senator, Sec State, hair icon, pantsuit aficionado, 2016 presidential candidate.' There's no room to list her many professional triumphs – founding the Face of Global Women's Issues, for instance – but there's the nod to the media's mockery of her trusty trouser suits and ever-evolving hairdos. (She once joked: 'If I want to knock a story of the front page, I just change my hairstyle.')
Born in Chicago on 26 October 1947, Hillary Diane Rodham and her brothers, Hugh and Tony, grew up in a suburban home with mother Dorothy, a housewife, and father Hugh, a tough disciplinarian who ran a small furnishings business. Aged just 13, Hillary took her political cues from her Republican father, canvassing for Richard Nixon during his 1960 presidential campaign. At high school she ran, unsuccessfully, for student government president and at the all-girls Wellesley College in Massachusetts, she was president of the Young Republicans, before moving towards the Democrats. Her college classmates remember her as serious and self-righteous, with one saying, 'I wouldn't say she was popular. She was a little too intimidating for that.' Hillary was certainly focused. She campaigned for more black students, and was the first student in the college's history to make a graduation speech – a rousing address that wiped the floor with the Republican guest speaker and elicited a seven-minute standing ovation.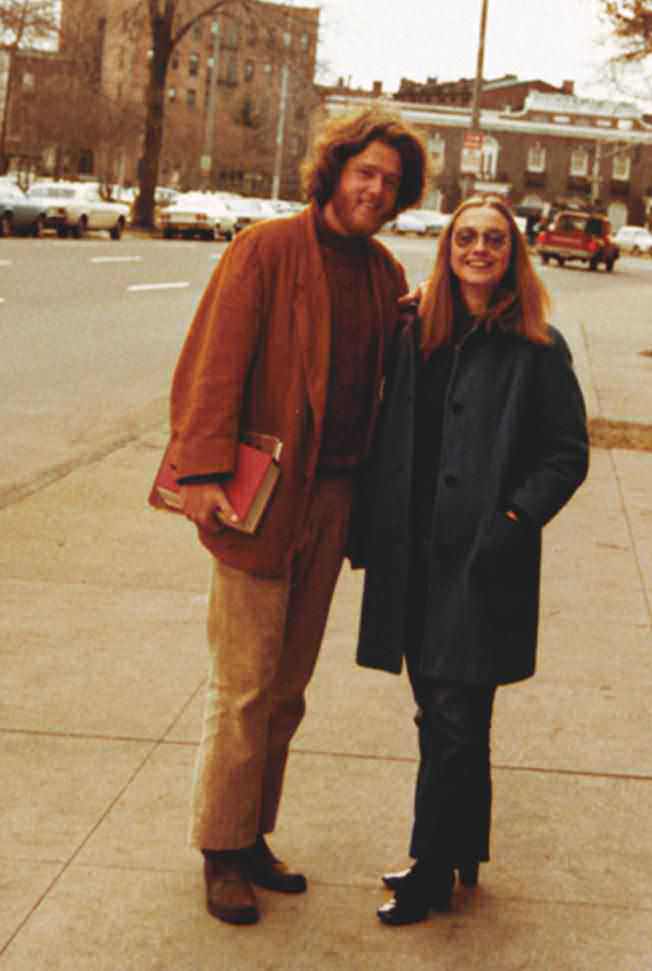 At Yale Law School, in 1971, when she spotted a tall, bearded man with bushy hair staring at her for the umpteenth time, she introduced herself. 'Every time I saw him on campus I just couldn't take my eyes of him,' she later said. 'It was an immediate attraction… He looked more like a Viking than a Rhodes scholar.' Tat man was Bill Clinton and, as well as a physical attraction, they were drawn to each other's sharp minds. 'He had a vitality that seemed to shoot out of his pores.' When she followed Bill to Arkansas after graduation, the decision disappointed many friends, including Democratic activist Sara Ehrman: 'She was so gifted and promising. I thought her life should be on a bigger stage.' In 1976, a year after they married, Bill was elected attorney-general of Arkansas, then, two years later, its governor. Hillary became the first lady of Arkansas, juggling the role with her job as a lawyer and, later, mum to daughter Chelsea.
You can read up to 3 premium stories before you subscribe to Magzter GOLD
Log in, if you are already a subscriber
Get unlimited access to thousands of curated premium stories, newspapers and 5,000+ magazines
READ THE ENTIRE ISSUE
September 2015