How The Apprentice Explains Donald Trump's Campaign
Bloomberg Businessweek
|
October 19 - October 25, 2015
The Apprentice finalist driving Trump's presidential campaign.
Eric Konigsberg, photographs by Danny Wilcox Frazier
"Strategy is everything,"the woman in charge of the contest, tells her 22 contestants. "We're going to start big with your task. You have 15 minutes.
The tableau is so familiar that it's easy to forget why people are gathering here in the parking lot of a mall in West Des Moines, dashing inside to collect signatures from as many strangers as possible. The prize is an invitation to stay in the game until the next round and a photo op with the big shot they all want to work for. Nobody's filming the action and, strictly speaking, this isn't reality TV but a presidential campaign. Except that the candidate is Donald Trump—so it's both. Those signatures? They don't have a purpose other than to bolster a campaign database. And that slot the contestants are battling for? A position as one of the delegates who will get to carry the Trump banner in Iowa's caucuses in February.
That Trump's campaign is finding its Iowa delegates via staged, game-show-style events might seem odd. But it begins to make sense when you consider the extent to which Trump's appeal as a candidate is built on his starring role on The Apprentice—a prime-time network show that, it must be noted, has aired for 14 seasons with anywhere from about 5 million to 20 million viewers. Although he's no longer the host of the program (that honor now belongs to Arnold Schwarzenegger), The Apprentice continues to function as a piece of heavy and essential campaign machinery, arguably providing Trump's most important edge. Other campaigns struggle with the painstaking and expensive organizational hurdles of identifying potential voters by shared values, building name recognition through ads and public appearances (and, if they're lucky, press attention), working to alchemically combine message and personality to attract a fickle constituency who just might leave if the candidate says the wrong thing. Meanwhile, The Apprentice's viewership gave Trump a giant base of committed, non- ideological enthusiasts.
And consider that the idea of procuring caucus delegates through Apprentice-like competitive "tasks" came from Goertz, 48, the Trump campaign's Iowa co-chair and a woman who rarely fails to cite having been a contestant on The Apprentice as the defining experience of her professional life. In 2005 (Season 3 to the faithful) she lasted until the penultimate episode and was named runner-up. That year, the show pitted a team whose members had college degrees against people who didn't, the battle of school smarts vs. street smarts. Goertz, a pillar of the selfmade squad—she'd spent 10 years going door to door in Iowa as a Mary Kay saleswoman—returned from her near-win to cobble together a living doing gigs in entrepreneurial self-branding. "I do motivational speaking, life coaching, product endorsements," she says. "The best part of my career? I've never had a boss. I learned that from Trump."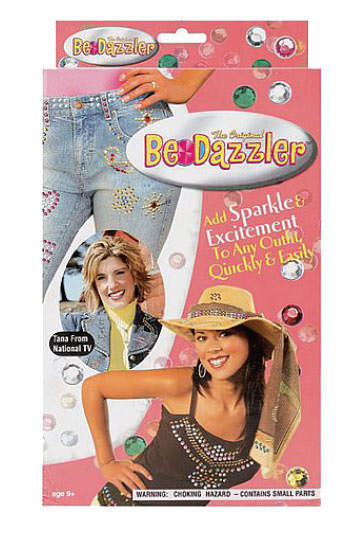 She was paid to address an audience of 5,000 for a convention of the Atlanta Chamber of Commerce. She had a short-term deal as spokeswoman, with her picture on the packaging, for the BeDazzler—a home-crafts tool for affixing sequins. And a minor league hockey team in Des Moines hired her "to put asses in seats," which she accomplished through a series of contest-like promotions. "People come to me to put their business on steroids, to give them what made me successful, which is the TV show and using the competition style," she says. "It brings out superstars. It attracts people who are driven and want to kick ass."
Goertz, a mother of two, is that person. She has sculpted features, an aerobicized physique, and a vocal delivery that sounds as if it were created in a laboratory specifically for infomercials. When she calls supporters on the phone,they tend to mistake her for a recorded announcement that they've won something.
Winning! At the Jordan Creek mall, Gina McClelland,a freckled, middle-aged woman in jeans and running shoes, is declared the winner for having obtained seven names (and, probably more important—the rules were a bit vague—for being the first to make it back outside to the Trump bus that serves as home base). Goertz stands on a Pelican cooler to address the crowd of about 40 volunteers and contestants.
"I heard a lot of you say you didn't have a watch, but as an apprentice, you have to take that into account," she says, before heaping congratulations on McClelland. "This is a woman who wasn't going to come to this event because she didn't believe in herself, because she didn't think her job was glamorous enough."
"I didn't feel like one of the pretty people," McClelland says. "I'm just a fat old truck driver, but I feel like Cinderella at the ball." She beams and does a little shimmy with her hips, adding that as a trucker, "I'm not used to sprinting." She learned about the event on Goertz's Facebook page—the two hadn't met—but when she wrote to express reluctance, "Tana told me, 'Mr. Trump is who you want there for you. We're all insiders now, and we'll see each other again.' "
You can read up to 3 premium stories before you subscribe to Magzter GOLD
Log in, if you are already a subscriber
Get unlimited access to thousands of curated premium stories, newspapers and 5,000+ magazines
READ THE ENTIRE ISSUE
October 19 - October 25, 2015