Retouch Like a Pro
Smart Photography|July 2020
Portrait Pro 19 Approx.
We are not sure what is more technically challenging than retouching a portrait. With innumerable fine details and parameters to take care of, it is a challenge. Add to it, the fact that you are playing around with the sensibilities of someone's public appearance. Many of the portrait retouching methods are either complicated or involves multiple complex steps that are easy to be missed. Enter this specialist from Anthropics. We have reviewed the earlier versions of this software, but the latest, PortraitPro 19, adds much more features with the help of AI.
Key Features
PortraitPro offers all portrait retouching features that you would ever need. Some of the features include skin smoothing, make-up, 3D relighting, hair colouring and expressions. Skin smoothing makes use of ClearSkin 5, an exclusive new tool designed to give natural results. It reproduces the subject's existing skin texture while removing blemishes and shadows.
Makeup tools allow you to apply lipstick, eyeshadow, blusher and other such makeup elements with intuitive controls. You can choose from a wide range of colours, textures and styles. 3D relighting lets you apply studio lighting to the portraits. You can correct shadows, add dimension etc. by moving the 3D light source around your image.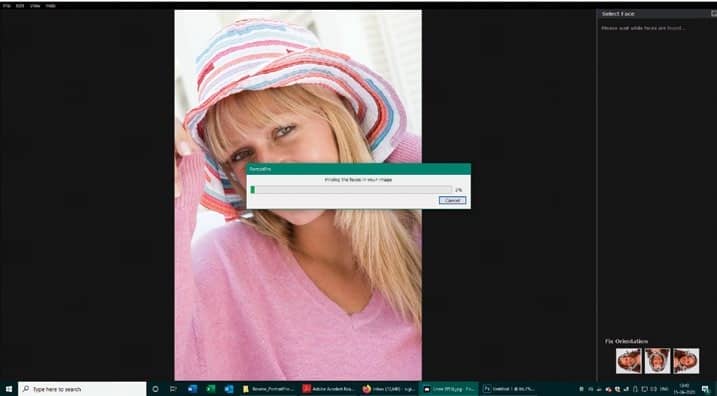 With PortraitPro 19, you can even change expressions in your portraits in addition to adjusting the background. It also includes comprehensive interactive tutorials to help you use the software optimally.
The software can detect face, age and gender and locate features, skin, hair and background areas. The PortraitPro 19 uses AI, image recognition and deep learning to detect features. You can enhance eyes with false eyelashes, eyeliner, eyeshadow and mascara in addition to changing the iris colour, sharpen eyes and lashes, brighten iris, add catchlights etc.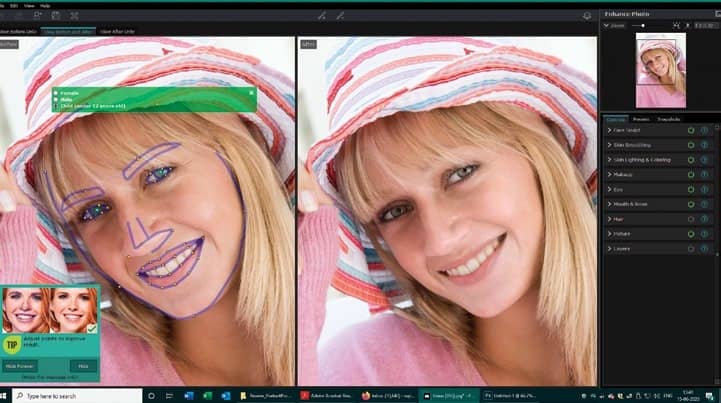 Portrait Pro Studio and Studio Max versions include Smart Filter that gets integrated with Photoshop, Raw processing and batch processing.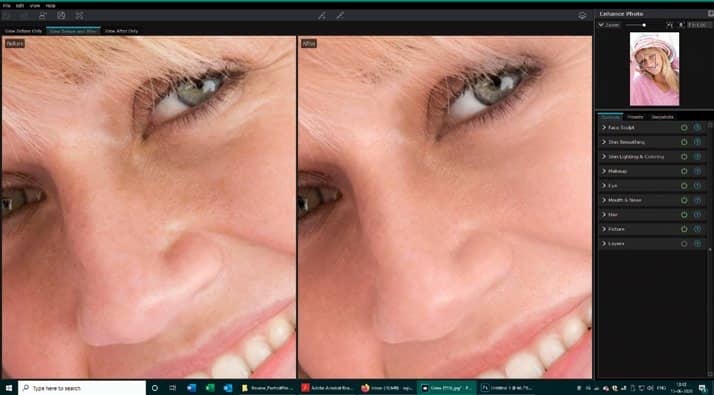 Evaluation
It is a challenge to bring out all the capabilities of a software in a few pages with limited time in our hands. But here is what it does in a nutshell. Here I have tried to assess the performance of all the parameters (even though those are unnecessary) that the software has provided and hence the results could be too overwhelming. We received the Studio version, which includes the Photoshop plugin option.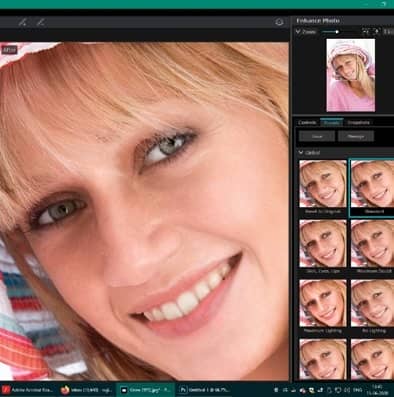 You can read up to 3 premium stories before you subscribe to Magzter GOLD
Log in, if you are already a subscriber
Get unlimited access to thousands of curated premium stories and 5,000+ magazines
READ THE ENTIRE ISSUE
July 2020