Let's De-Noise a Noisy Photo
Smart Photography|July 2020
What exactly is 'noise'? Noise or digital noise as we often call it, is a type of distortion that looks similar to what 'grain' was/is with films. There are several types of noise, but to keep things simple, we shall mention only 'luminance' (brightness) noise and 'chroma'(colour) noise.
Our photos can be noisy due to several reasons. Some reasons are:
1. Using high ISO sensitivity
2. Underexposing the photos and then trying to get detail in dark areas by 'opening up' the brightness in an image editing program
3. Using a warm/hot imaging sensor (such as while using the camera in an overly warm environment)
4. Using very long exposures (this heats up the imaging sensor)
5. Trying to enlarge a very small portion of the image
There are several ways to mitigate (reduce) noise in post-processing. For this write-up, we shall use top-notch software from Topaz Labs, called DeNoise AI. AI stands for Artificial Intelligence. Why are we going to use Topaz DeNoise AI and not any other de-noising software? Simple. I own a copy of Topaz DeNoise, which I find immensely good. Also, though there are several other good noise-reduction software available, I haven't used them all.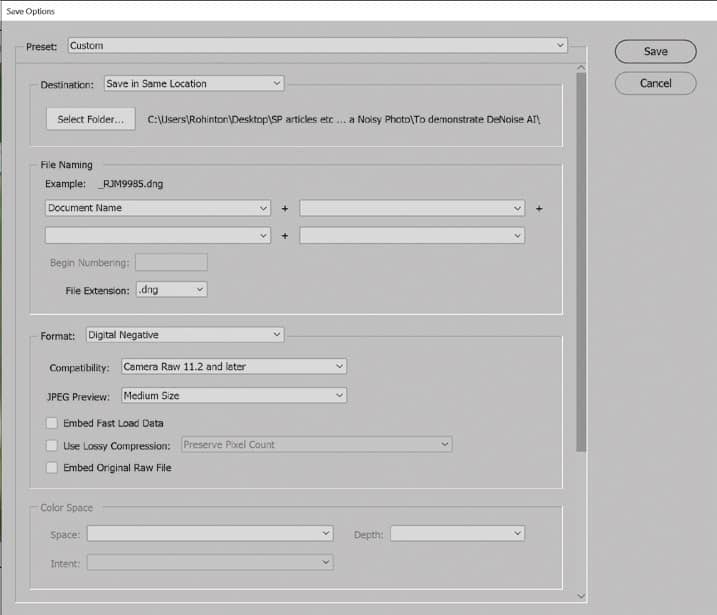 In the past, I had never used ISO sensitivity higher than ISO 5000. The first time I used ISO 5000 was during a trip to Corbett National Park in 2017. At that time I was using an APS-C camera body (Nikon D500). Light levels were quite low and I was hesitant about using high ISOs, but had no choice.
At that time I used a lower version of Topaz DeNoise and was really surprised at the results. Yes, noise was evident even after using the software, but it was acceptable.
You can read up to 3 premium stories before you subscribe to Magzter GOLD
Log in, if you are already a subscriber
Get unlimited access to thousands of curated premium stories and 5,000+ magazines
READ THE ENTIRE ISSUE
July 2020