Fix faces with a fantastic flourish
PhotoPlus : The Canon Magazine
|
October 2020
James Paterson transforms a portrait into a series of swirls with straightforward masking techniques and shadows in Affinity Photo
A surreal portrait effect like this may look complicated, but it's not as tricky to as you might think. By using a combo of layer skills and effects in Affinity Photo we can transform our portrait into a series of abstract swirls, building up the effect with more layers. We've supplied a set of flourish designs to use on your own portraits to give them a similar striking look – see left for the download link.
If you want to shoot your own image for this, then a portrait taken against a black backdrop will work best. Stand the person slightly side on to the camera and place a light behind them to the side, so that it illuminates the back side of the face. If you don't have a flash or LED panel then a window will work just as well.
Position the subject side on to the window and place the black backdrop (a dark sheet or blanket will work) as far back as possible, so that the window light doesn't affect it. Focus on the closest eye and then take the shot.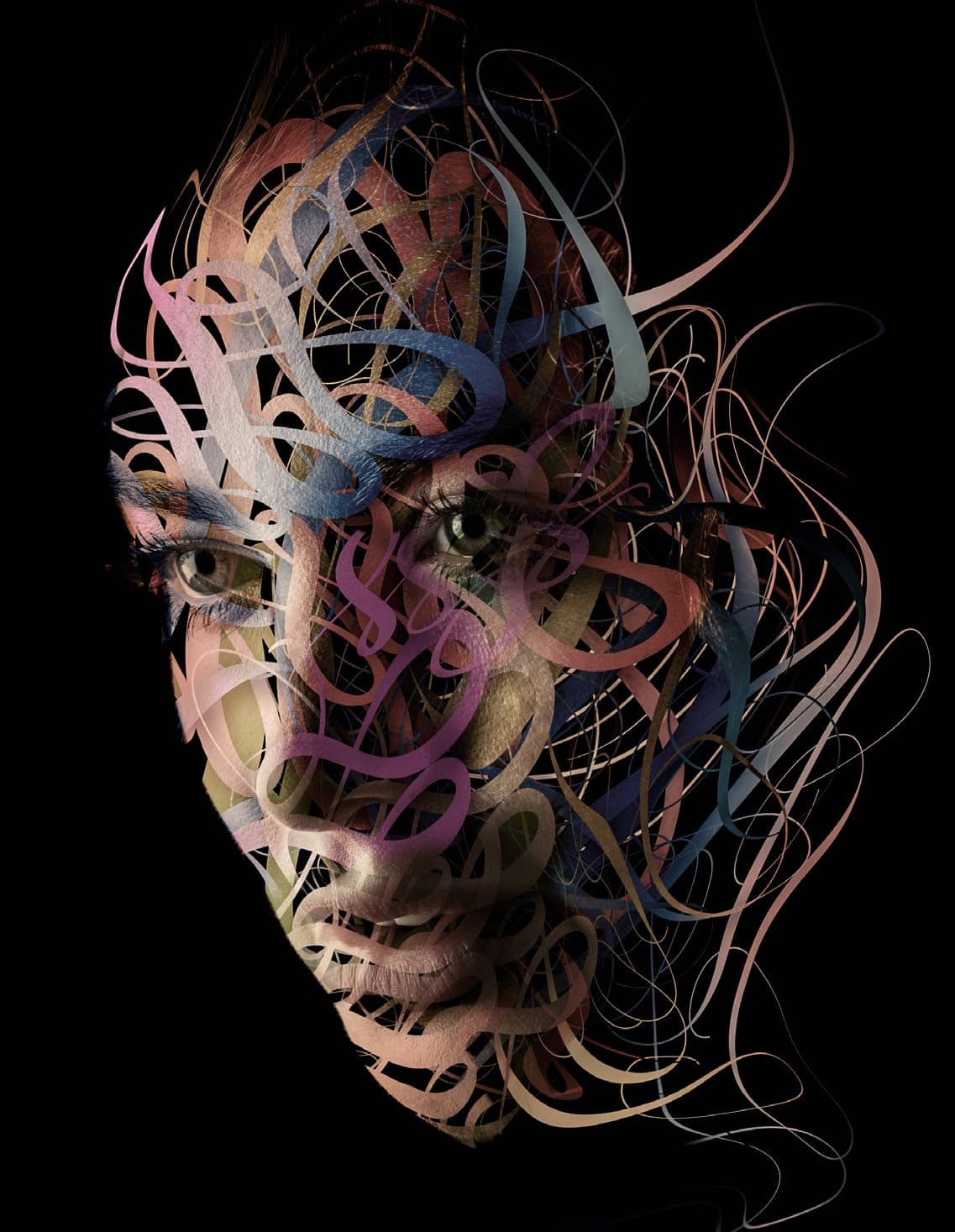 Once in Affinity Photo, we can copy in one of the supplied flourish shapes, then use the shape to mask the face. We then copy the portrait, add a different flourish and mask it again. Next, by adding a drop shadow effect to the layer we can make it seem as if one flourish sits in front of the other. From here, we can build up the effect in the same way over the entire face until you get this visually stunning image…
THE MISSION
You can read up to 3 premium stories before you subscribe to Magzter GOLD
Log in, if you are already a subscriber
Get unlimited access to thousands of curated premium stories, newspapers and 5,000+ magazines
READ THE ENTIRE ISSUE
October 2020