Beautiful bokeh
PhotoPlus : The Canon Magazine|June 2020
Dan Mold shows you how to customize the shape of your out-of-focus highlights for dramatic bokeh shapes. It's a great home photo project!
THE MISSION
Change the look of out-of-focus highlights in your images by creating your very own bokeh template to stick on the lens
Time needed
One hour
Skill level
Advanced
Kit needed
• Various household items (see right)
• Black card
• A 35mm, 50mm or 85mm prime
If you've held an interest in photography for some time you've probably come across the term 'bokeh' before. It's a word of Japanese origin that's used to describe out-of-focus specular highlights in the background of your shots, usually in portraits taken with wide apertures.
The shape of your bokeh is determined by the shape of your aperture, which will be circular if the aperture is made up of enough blades. However, lenses, such as Canon's original EF 50mm f/1.8 'nifty-fifty' lens, use a five-sided aperture ring. This gives bokeh a distinctive pentagonal look. Some people prefer the circular bokeh shapes, and perhaps that's why the latest EF 50mm f/1.8 STM version has a seven-bladed aperture to smooth this out and give it a more circular look.
When you shoot at your widest maximum aperture value, such as f/1.8, you move the aperture blades totally out of the way, so the bokeh shape becomes circular, as it's then defined by the circular lens barrel. In our fun technique this month we're going shoot wide open, but add our own aperture shape, or pattern, to the front of the lens. This will transform the shape of the out-of-focus highlights in the image.
We went for a classic love heart, but you could go for other patterns, and we used fairy lights and outside lights for the bokeh. It's easy to do, only taking a few household objects you likely already have and some black card. Then all you need is a good dose of creativity and imagination…
THE SETUP MAKE A CUSTOM APERTURE SHAPE
Use some everyday items to create a custom aperture shape for creative bokeh effects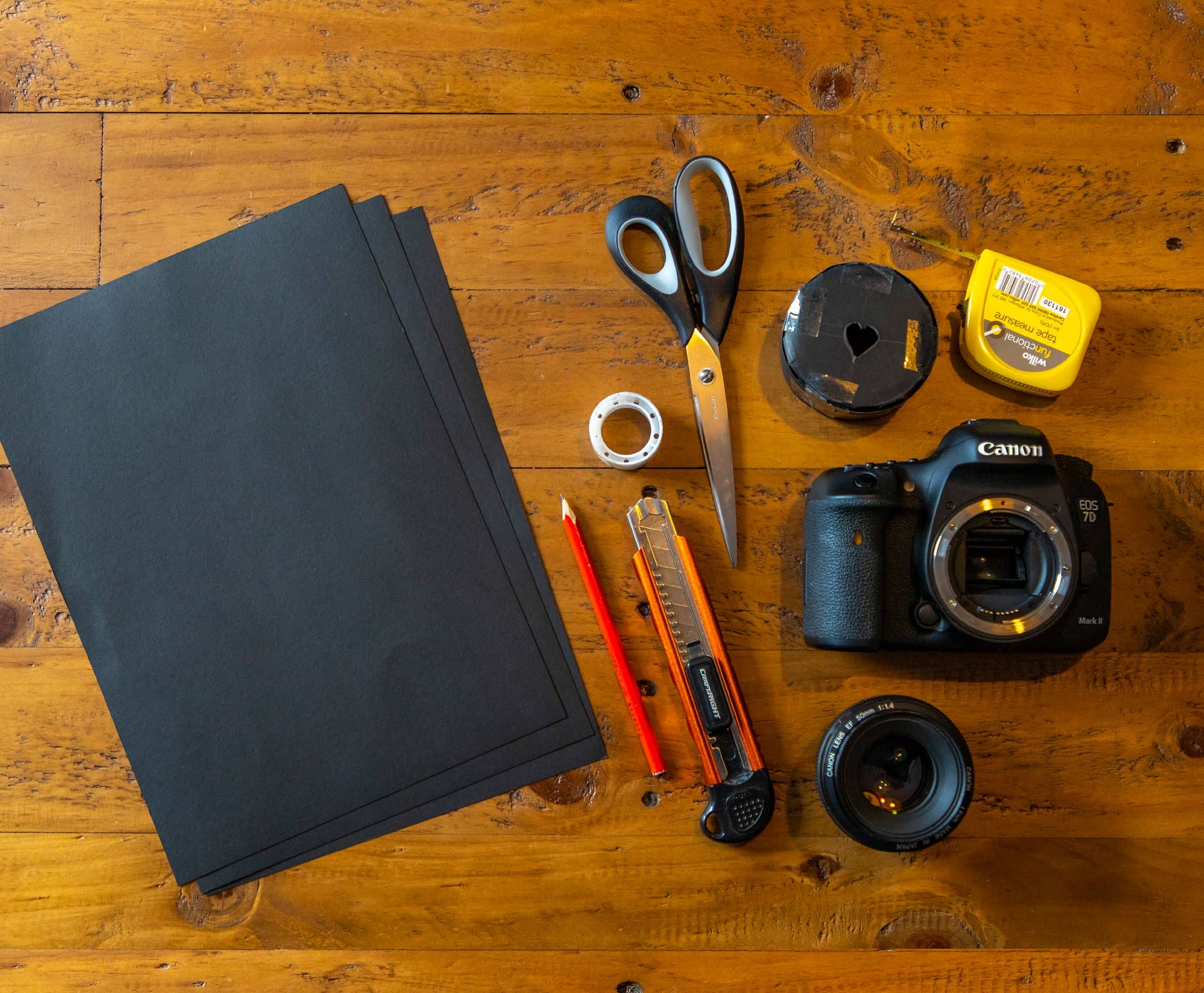 01 BLACK CARD
You can read up to 3 premium stories before you subscribe to Magzter GOLD
Log in, if you are already a subscriber
Get unlimited access to thousands of curated premium stories and 5,000+ magazines
READ THE ENTIRE ISSUE
June 2020