36 ESSENTIAL CANON TIPS
PhotoPlus : The Canon Magazine
|
October 2020
Unlock the full creative potential of your Canon camera with our selection of top tips, tricks and EOS secrets
The manual that comes bundled with your Canon camera contains super-useful info about all of the features of your DSLR or mirrorless, but let's face it, they have too many pages and can be a dull read. So this month we've taken it upon ourselves at PhotoPlus to find the most useful advice that will help you get the most out of your Canon EOS camera.
Whether you're a seasoned pro or completely new to photography, we're sure you'll benefit from our top tips, as we cover everything from basic camera setup and dialing in settings, to more advanced techniques you might not have come across before, such as back-button focusing, camera customization and lens craft.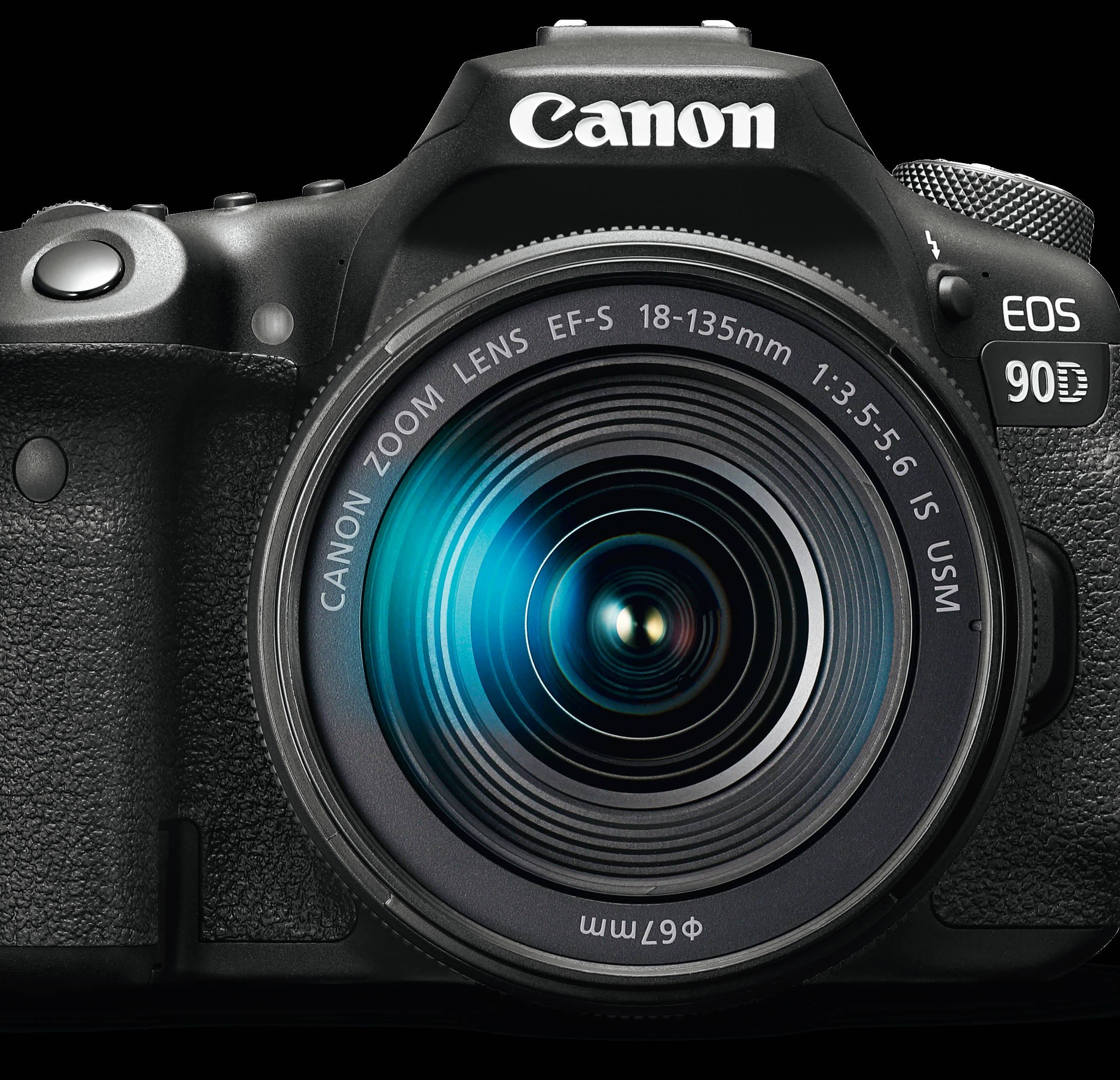 Most of these tips are relevant to all models in the range from the Canon EOS 2000D up to the 5D Mark IV, with Canon EOS mirrorless tips including the new R5 and R6. Turn the page and dive into our 36 tips to discover how you can unlock the full potential of your Canon camera and take your photography to the next level…
EOS settings Set up your Canon camera to get the best out of it with these simple tips
01 Switch off the beep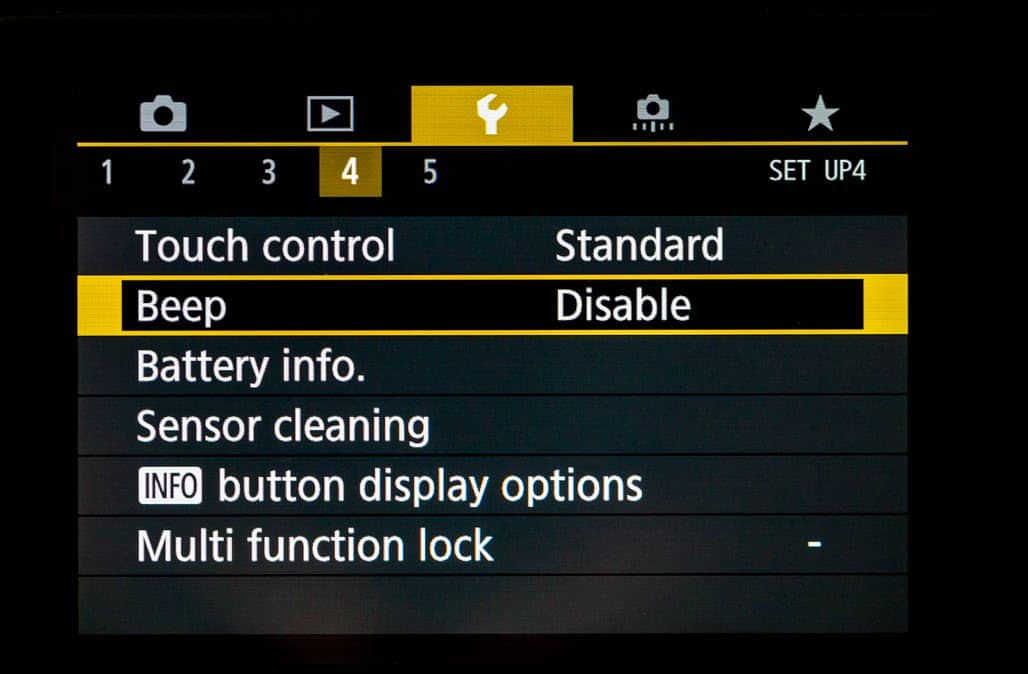 YOUR CAMERA by default will be set to have the 'beep' enabled when your camera achieves focus if using autofocus (AF). This can be reassuring, though unsuitable for some situations, like when shooting a wedding ceremony, where it could be an annoying distraction for the guests. You can toggle the beep on or off by going into the camera menu and going over to the yellow spanner menu, then choosing Beep>Disable.
02 Review your images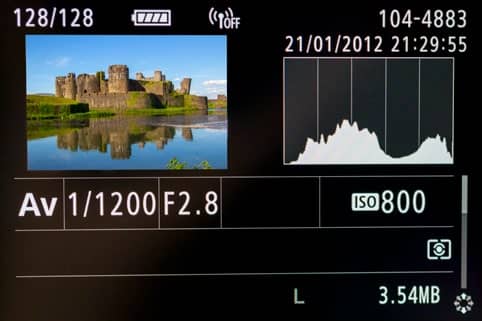 YOU CAN change the amount of info displayed on the camera's screen when you play your images by tapping the INFO or DISP button. Choose your preferred info screen (we'd suggest the histogram) and this will then be the default view when you next press the Playback button. Also, make sure you have Auto Rotate activated in the yellow Set-up Menu, as this means you don't have to rotate the camera to view vertical images.
03 Enter copyright information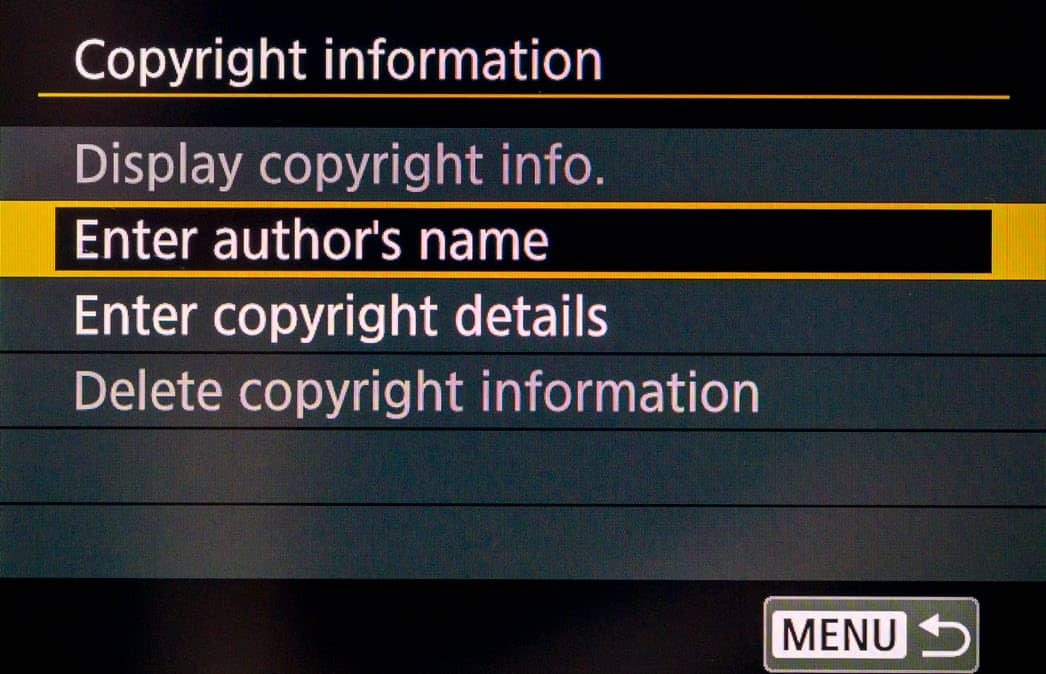 GO INTO the yellow spanner menu and click on Copyright Information, here you'll be able to enter your name and details using the 'Enter author's name' and 'Enter copyright details' options. This will then be embedded into the metadata of every image you take and save you time having to enter this back at your computer.
04 Quick menu
FOUND ON all of Canon's creative EOS cameras with manual and semi-automatic modes, the Quick Menu (Q button) grants rapid access to the settings that you need the most. This allows you to adjust the aperture, shutter speed, ISO, white balance, image quality and autofocus modes on the rear LCD to name but a few, all very quickly to ensure that you don't miss a single shot.
05 Canon EOS cameras: APS-C vs Full-frame
CANON USES two main types of imaging sensors – APS-C and full-frame. Full-frame is similar in size to a piece of 35mm film, while APS-C are about half the size and create a 'crop factor', as images will appear more zoomed in when using lenses with the same focal length. The crop factor on a Canon APS-C is 1.6x, so a 300mm lens will feel more like a 480mm due to the crop. Full-frame sensors tend to deliver better shallow depth of field and also can have better ISO performance.
06 Histogram
WHEN REVIEWING your images on the rear LCD, you can press the Info button twice to bring up the exposure settings (aperture, shutter speed, ISO etc) and also a histogram. The histogram plots out your exposure on a graph, so it's easy to see if your photograph is over- or underexposed if the graph is heavily biased to one side, or if it's pretty even across then you've got a well balanced exposure – this is not always possible to achieve though, especially with the harsh lighting present at sunsets.
07 Exposure compensation
IF YOU find that your images are coming out too bright or dark it's best to dial in a little positive, or negative, exposure compensation using the +/- button or setting it in the Quick Menu. Then, take another shot and review the image to make sure it's exactly the right level of brightness you wanted. Just remember to reset it back to zero when you're finished.
08 Get a good tripod
A TRIPOD is a crucial tool that will help you take your time and perfect your composition, as well as eliminate camera-shake and allow you to creatively blur moving parts of your frame, such as rushing water or clouds, using long exposures.
09 Shoot Raw
IN ADDITION to shooting JPEGs, your Canon camera can also shoot Raw files. Raw isn't an acronym, it literally means the 'raw' exposure data. Unlike JPEG files, they aren't compressed, so you have much more exposure data to play with and will help you push the exposure and colours much further when editing at your computer and make it easier to pull back highlight detail or lift dark shadows. The pictures above show what happens when we tried to lift the shadows in both a JPEG and Raw file – as you can see the Raw image reveals much more shadow and highlight detail.
Top techniques
We reveal our favourite tips and tricks to make shooting even easier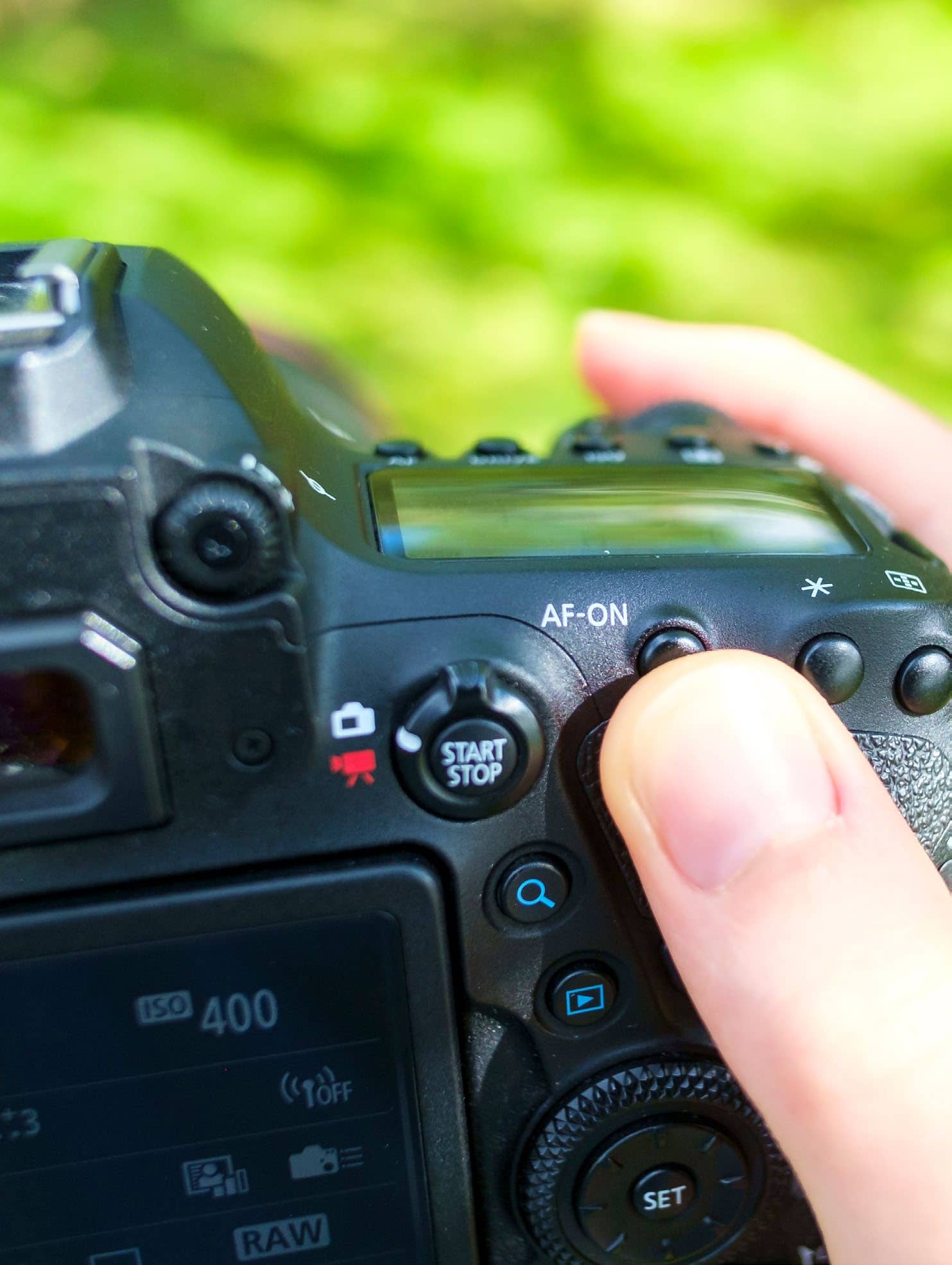 10 Activate back button focusing
You can read up to 3 premium stories before you subscribe to Magzter GOLD
Log in, if you are already a subscriber
Get unlimited access to thousands of curated premium stories, newspapers and 5,000+ magazines
READ THE ENTIRE ISSUE
October 2020