Push an accent colour in raw
Digital Camera World
|
August 2020
Pick the colour that tells your story, and allow it to dominate your scene
Next time you raise your camera to your eye, think about why you're attracted to capture the scene in front of you. It may be that the light, contrast, shapes and textures have a certain aesthetic appeal – but it's just as likely that the colours have grabbed your attention. In the latter case, think about which colour is dominating and standing out. Being open to this way of looking at a scene will quickly inform you of a scene's 'accent' colour. Once you identify which one dominates, you can enhance this visual idea in post-processing.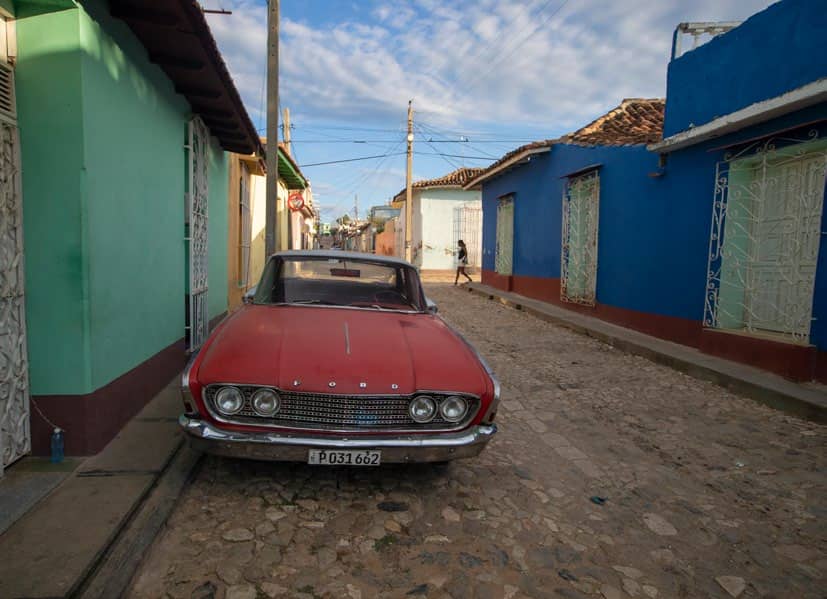 The most dramatic way of showing an accent colour is to make that colour 'pop' out of a black-and-white background. This is illustrated above, where the red of the car has been picked as the accent colour, and the blue and green in the buildings have been forced to recede into mono. This effect is easy to achieve in a raw converter like Camera Raw or Lightroom. Go to the HSL panel; after selecting the Saturation sub-tab, move all the non-accent colour sliders to a value of -100, where they'll become monochrome. For a more subtle effect, you can instead just mute the non-accent colours, reducing their saturation to a lower value rather than taking them out completely.
This technique allows you to let your accent colour shine through strongly, without taking the rather hackneyed route of a full-on colour pop.
IN DEPTH Transform your images with raw processing
You can read up to 3 premium stories before you subscribe to Magzter GOLD
Log in, if you are already a subscriber
Get unlimited access to thousands of curated premium stories, newspapers and 5,000+ magazines
READ THE ENTIRE ISSUE
August 2020