Painting with Light
Asian Photography
|
September 2020
IF YOU ARE IN THIS FIELD THAN YOU WOULD'VE EITHER TRIED OR THE LEAST HEARD ABOUT THE LIGHT PAINTING TECHNIQUE. BUT WHILE YOU MIGHT HAVE SEEN THE EXAMPLES OF SUCH IMAGES, WE BET YOU'VE NEVER SEEN THE PERSON RESPONSIBLE FOR MAKING IT HAPPEN. JOIN US AS WE SPEAK TO ERIC PARE, THE MAN RESPONSIBLE FOR BRINGING US THE MESMERISING IMAGES IN THIS GENRE INCLUDING THE BULLET-TIME TECHNIQUE. EXCERPTS:
How did your journey with this unique technique begin?
I came into light-painting years ago while working in a full 360-degree environment (24 cameras). I was looking for a way to light up my subject without revealing the cameras. As the studio was extremely small, it was challenging, but lightpainting seemed like the answer. It took me a few weeks to fine tune the technique, and it's been part of my life since then. For the past six years, I've been working mostly with Kim Henry. She is a big part of the creative process and she helps me to stay on the right track.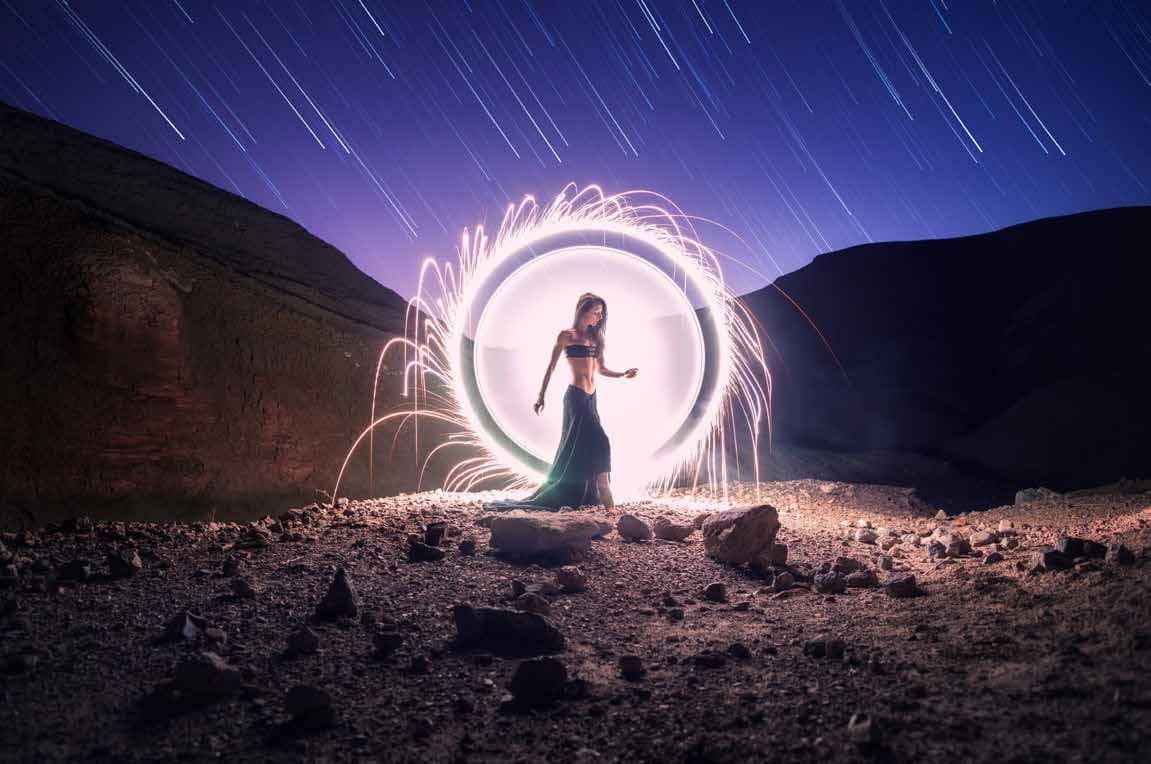 Your style of photography is radical and rare. Can you give us a summary of this genre and what is involved into the process?
Light-painting is as old as photography, but the way I am doing my indoor work exists because of the obsession I have to craft the light by hand in a studio-type light, without using regular studio equipment. No strobes, softboxes or modifiers are involved in my pictures. Everything is lit by hand in about one second. When I go outdoors with my long tubes, the technique is the same, but I also combine this with landscape photography wherever I travel.
What is the most challenging part of the type of photography that you do?
As I'm doing mostly only long exposure images, having a crisp subject is very hard, especially when working outdoors with the wind and complicated situations. But by doing a lot of repetitions, we manage to create sharp ones. Another thing I can add is the creation of the shapes themselves. Some are really simply (circles), but for the most complex ones, it's very hard to reproduce, and yes there are a few that I'm simply not able to replicate. But on the other hand, that's the beauty of this art form. Most pictures are unique.
You can read up to 3 premium stories before you subscribe to Magzter GOLD
Log in, if you are already a subscriber
Get unlimited access to thousands of curated premium stories, newspapers and 5,000+ magazines
READ THE ENTIRE ISSUE
September 2020