How To Capture The Milky Way?
Asian Photography
|
September 2020
You will hardly find anyone who is not going to be amazed at the night that is full of stars. There is something mesmerizing about staring at the billions of years old stars that are millions of miles away. We usually stand out in the dark open sky and look at the skies without any help leaving a basic telescope. But it is not only interesting to view them, it is also great fun capturing them as well. And with the broad range to access the digital cameras, anyone can photograph the world. And one of the effortless astrophotography subjects to click is also one of the most amazing: the Milky Way. If you want to capture some mind-blowing milky way photographs then you will probably want to go beyond the comfort level and give up on your sleep. Let's look at exactly on how to capture the milky way. Here are some tips to capture the Milky Way for yourself
Find a dark sky
A night sky free of light pollution is the basic and most important requirement to even locate the milky way. Be prepared to travel outside your busy city to get good images without the city lights in every image. Similarly, the moon can have the same effect on your milky way images. Capturing the milky way during a full moon will be a waste of time. Try to capture during a new moon.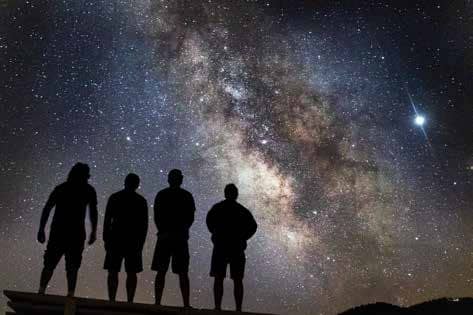 Know when and where to look
The part of the milky way that is easily visible to the naked eye isn't available all the time. So,if you are having difficulty finding a milky way, some apps might help you to find the white strip. Dark, Sky Finder, Weather Underground, Go Sky Watch are some of the best apps for smartphones that can help you find it.
Carry a camera with high iso capabilities
You'll be capturing images in the night with very less available light, and everyone wants their camera's sensor to handle the conditions without getting an excessive amount of noise in the images. So, it is advisable to use a full-frame camera that has good ISO capabilities. However, that is surely not a necessity.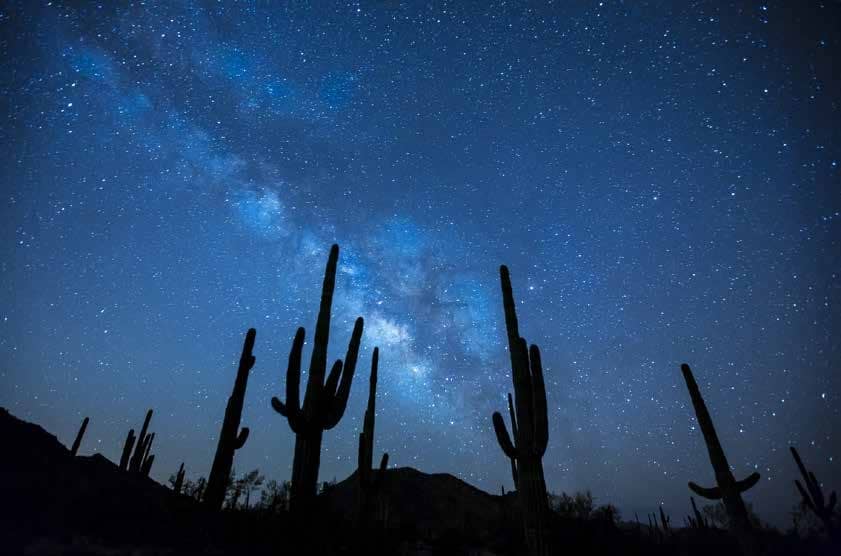 Carry a fast wide-angle lens
You can read up to 3 premium stories before you subscribe to Magzter GOLD
Log in, if you are already a subscriber
Get unlimited access to thousands of curated premium stories, newspapers and 5,000+ magazines
READ THE ENTIRE ISSUE
September 2020