Florence Biennale 2017
A Fortress Of Treasures Florence Biennale, 11th Edition
Narrow roads and tall old buildings, hundreds of years old. Walking in the streets you are almost attacked by richness of beautiful buildings and cathedrals, endless museums and things to see and do. Smells of fresh food and fresh air arrive from everywhere, linguini and pizza, flowers that smell almost too good to be real and chocolate and ice creams. Tuscany flourishes in the autumn and its medieval atmosphere seems perfect for the Renaissance.
October in Firenze, the Fortezza da Basso is humming with people. The first stone for this fortress was laid in 1534, yet the pavilion which is the main venue for the Biennale, was built in the 1970s. Perhaps like Florence itself, old and new seem to continuously dialogue between themselves, honouring and merging into each other. The picturesque and quaint nature of the city befits the Biennale. The eleventh edition of the Florence Biennale is dedicated to earth and sustainability, to recognising our impact on our surrounding, and the surrounding's impact on us. And art depicts this impact beautifully.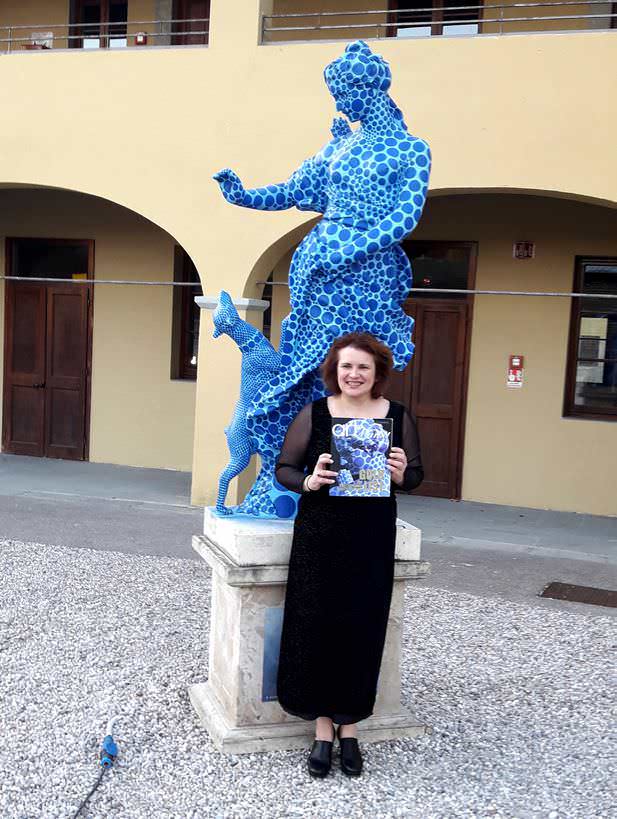 Outside the pavilion are a few interesting installations, among which is Diana by Austrian artist Feromontanta (seen here with chief curator Dr. Melanie Zefferino) and Enlightenment the eco-friendly installation by Australian Timothy Guider.
The art in the Biennale is highly varied. Artists from over seventy countries present their work here, and together with lectures, ceremonies, performances and screenings – it is a celebration of art, culture and diversity. With a gentle and thoughtful touch, the curators and organisers managed to maintain a pleasant and relaxed – even familial atmosphere, and the experience of visiting the fair still allows for breathings and finding one's own pace.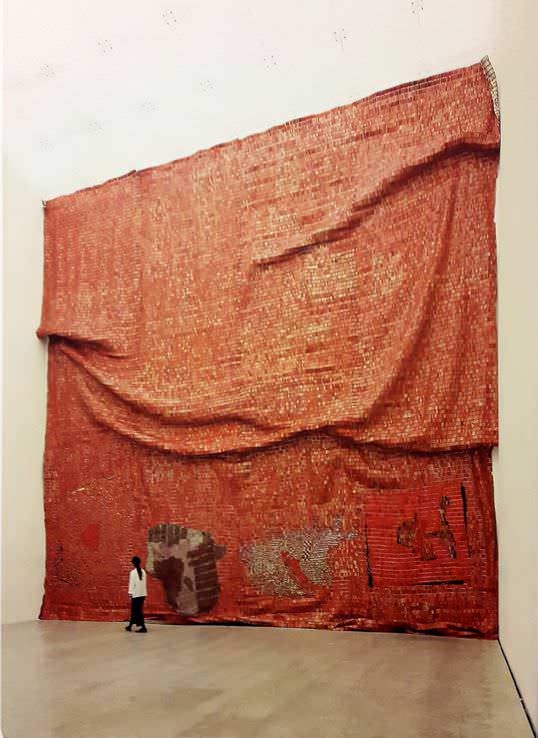 A small room is dedicated to El Anatsui, a recipient of the lifetime achievement award. His work is an inspiration for the visitors, as well as for the many artists who are honoured by Anatsui's presence.
In the bookshop people can rest from the intensity of the Biennale. We are particularly proud to see Art Market Magazine presented there. Our magazine has truly come a long way. We are honoured that a few of our GOLD LIST- Special Edition's artists present their work in the Biennale, and both artists and art enthusiasts alike take interest in the magazine and its artists.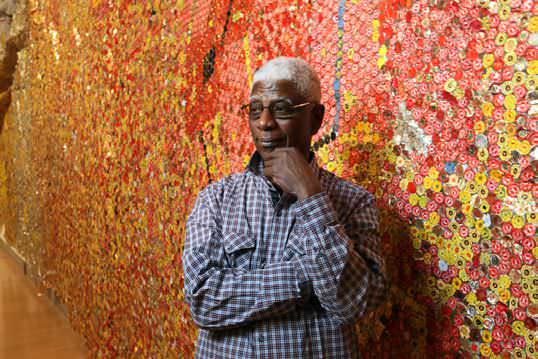 The pavilion itself is bustling with people, who exchange opinions and ideas, share their experience and begin to liaise professionally. Business cards change hands, the café area is busy with business and personal meetings.
People discuss art and life, and share their excitement and opinions. Despite the differences in styles and art forms, the biennale manages to retain a cohesive and integrated face, which is impressive given the magnitude of the event.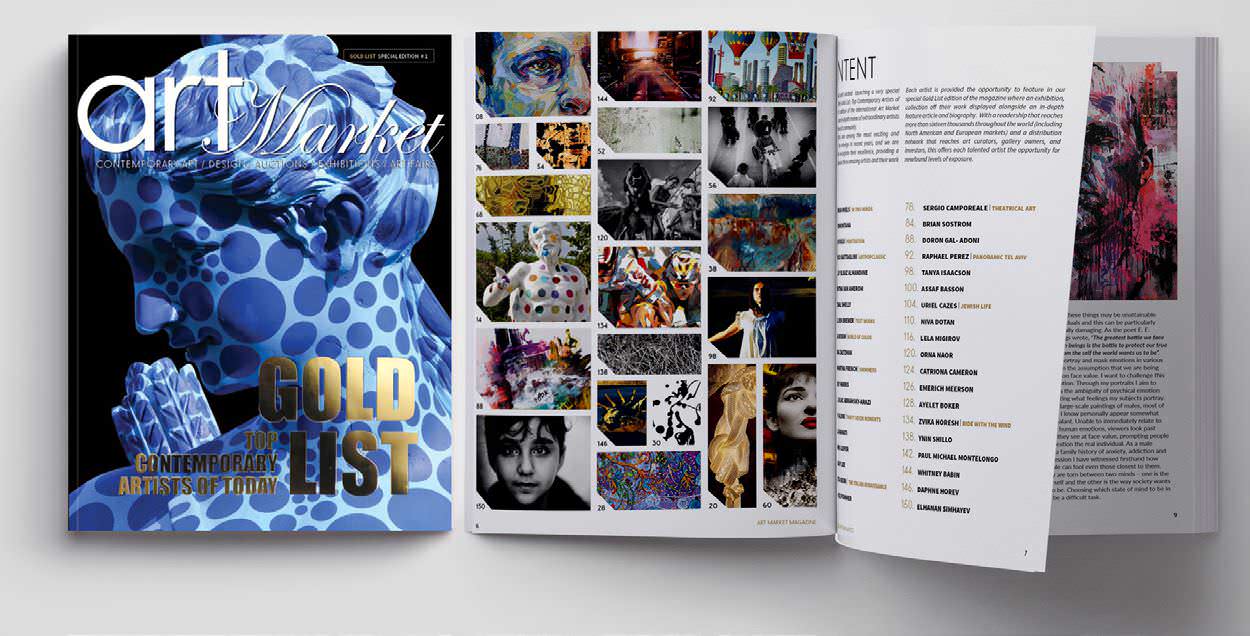 You can read upto 3 premium stories before you subscribe to Magzter GOLD
Log-in, if you are already a subscriber
Get unlimited access to thousands of curated premium stories and 5,000+ magazines
READ THE ENTIRE ISSUE
Issue #36 October 2017