Introducing The Stereopanocam
Amateur Photographer
|
November 09, 2019
Combining images from a stereo camera creates a panoramic format. John Wade tells us how this led to the invention of the stereopanocam.
Panoramic and stereo cameras have always been close cousins. A stereo camera takes two pictures side by side. Combine their image areas with the distance between them and you have a panoramic format. That was the thinking behind this one-of-a-kind camera made in the 1960s. It's not really called a stereopanocam, but it's a name that typically sums it up.
The camera was built by Leslie Thomson, director of a family-run clinic. His hobby was building stereo cameras and projectors, a subject on which, under the name C. Leslie Thomson, he wrote magazine articles and a book called Build Your Own Stereo Equipment (Fountain Press, 1954).
At university, Leslie attained a bachelor of science degree in chemistry, later using his knowledge to experiment with colour film home-processing at a time when film makers were reluctant to divulge processing information. He wrote two books on that as well: Colour Transparencies and Colour Films (Focal Press, 1948 and 1958, respectively).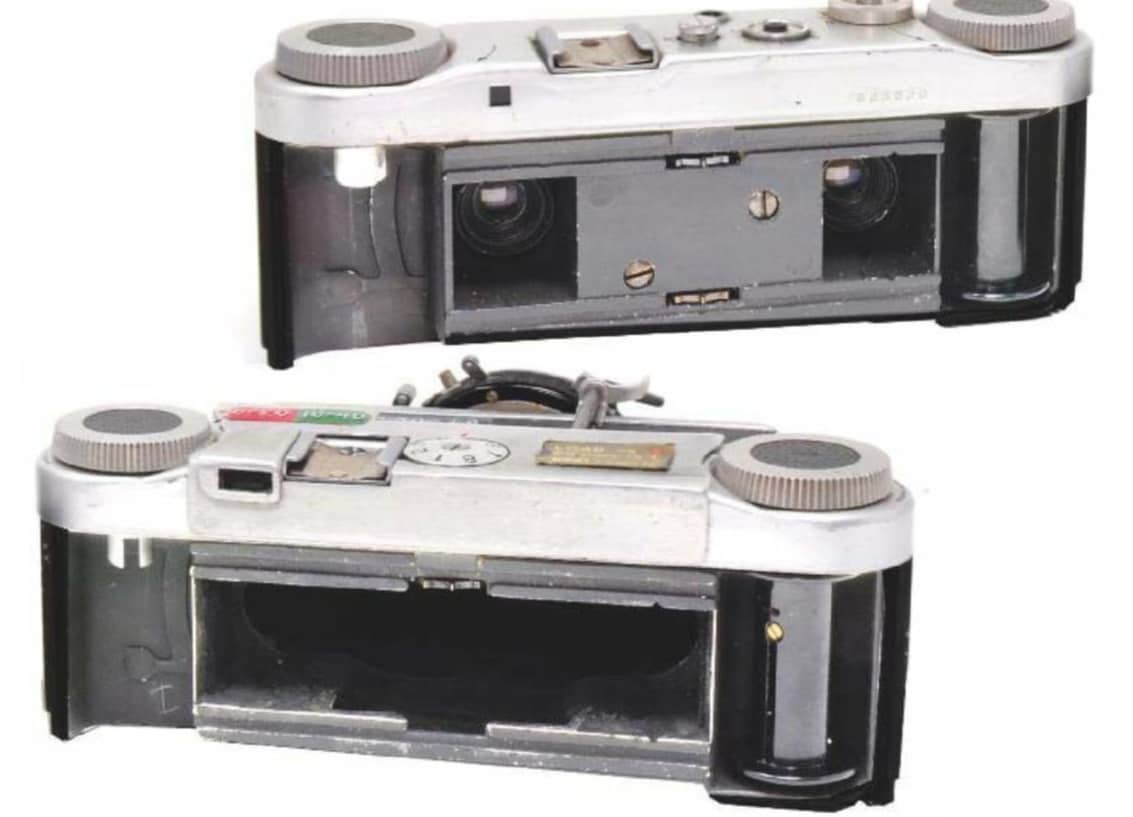 His son Douglas remembers his father's ingenuity with fondness. 'When I was a kid, our radio was a converted communications receiver from a World War II Lancaster bomber,' he recalls. 'Dad also built our first television in time for the Queen's Coronation in 1953.' It was with this background that Leslie built the unusual panoramic camera you see here – a beautifully crafted piece of photographic engineering by a man who, professionally, was neither a photographer nor an engineer.
You can read up to 3 premium stories before you subscribe to Magzter GOLD
Log in, if you are already a subscriber
Get unlimited access to thousands of curated premium stories, newspapers and 5,000+ magazines
READ THE ENTIRE ISSUE
November 09, 2019