Toys For Boys, Goodies For Girls?
Your Baby
|
November/December 2019
Is it time we moved away from conventional thinking of Barbie for girls and trucks for boys? Are we not perhaps harming our children by sticking to gender stereotypes? Should we care that everything is colour-coded for the different sexes? Julia Boltt investigates
IF YOU'VE EVER walked through a major toy shop, you'll know what we mean when we talk about gender marketing. Aisle upon aisle of candy pink "girl" toys – and, on the other side, blue, yellow and red stacks of toys for boys.
Even Lego, long the last outpost of gender-neutral toys, caved in and produced, at the end of 2011, a line of pink and purple blocks themed "Friends" aimed explicitly at girls. What infuriated many women was the notably curvier figurines and the storyline – a beauty salon, bakery, pet shop, and design studio, among others, set in "Heartlake City".
It caused an outcry, and a pair of American consumer activists even launched an online petition that garnered nearly 50 000 signatures to make Lego back down. Lego, however, was unrepentant, saying that its intensive market research indicated there was a demand for it. Infuriating as it may be too irritated mothers the world over, it seems that Lego was right – the company couldn't keep up with demand for the range.
There isn't a parent alive who is going to be able to turn the tide on gender-based marketing.
This marketing tool means big money to big companies, so you might as well accept that it's here to stay.
NO HARD SELLS
Opposite to what you might think, big toy retailers, are not in a position to determine or influence the trends. That is left to the big toy manufacturers – the Mattels, Disneys, and Hasbros of the world – who base manufacturing decisions on extensive market research. Retailers buy what is available from the toy manufacturers, and will sell whatever sells, as indicated by the Lego example. Lego Friends sold like hotcakes, and Lego was extremely successful in expanding the category. Lego was historically regarded as a boy's toy and was missing out on half the market.
It is clear when you look at the shop shelves that pink sells.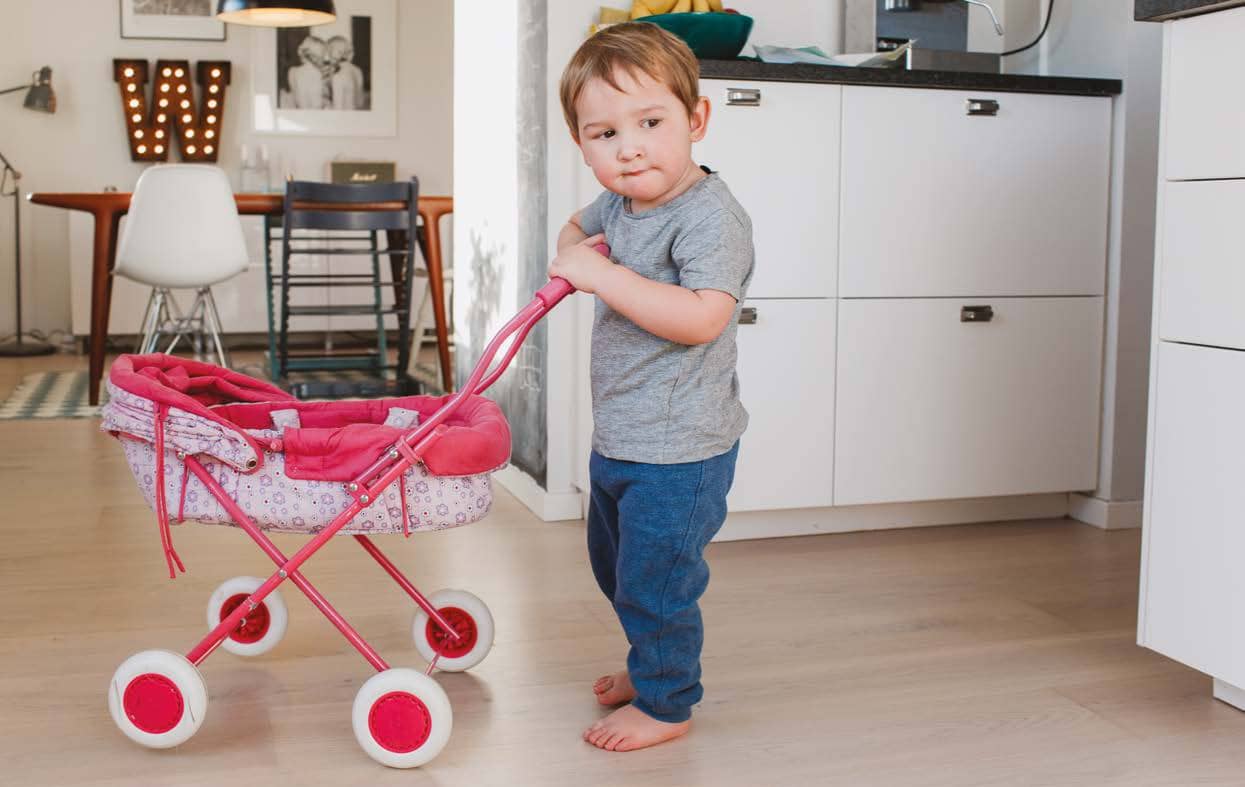 STEREOTYPING STINKS
You can read up to 3 premium stories before you subscribe to Magzter GOLD
Log in, if you are already a subscriber
Get unlimited access to thousands of curated premium stories, newspapers and 5,000+ magazines
READ THE ENTIRE ISSUE
November/December 2019