Spoilt Rotten
Your Baby
|
November/December 2019
We're throwing our children OTT parties – the bigger, the better – and showering them with expensive gifts. Bianca Wright investigates our need to keep up with the Khumalos through our kids
"I'M HAVING A unicorn party," says four-year-old Hlelolwenkosi*.
"And her whole class of 26 kids and her cousins are all invited," her mother, Thandekile*, boasts.
Not only have they hired an R12 000 venue – a popular hotel used for live music performances in Ekurhuleni in Gauteng – for just a few hours of fun, they're also bringing in their own chef, hiring a magician and also making sure the party planner has budgeted for enough entertainment for the kids.
Hello is one of a generation of children whose parents believe in giving them everything they want while ensuring that their peers can't compete.
Entertainment these days ranges from hiring a live ballerina to having a soccer star or celebrity show face at the party – at a tab that runs at an hourly rate – says Lerato Disemelo, a party planner.
She often finds parents turning to fashion designers for tailor-made outfits – for the whole family – to wear on the day of the party.
"I've hosted kiddies birthday parties with budgets bigger than that of an ordinary person's wedding," Lerato says.
To top it all off, each guest often leaves with a party pack that's even more extravagant than the birthday present they brought.
Lerato remembers how at one of the parties she helped plan, little guests went home with iPods.
Other extravagant goodie bags that have come across her path have included jewellery, themed handbags and shoes.
It seems the days of simple superhero and fairy-tale princess parties are gone, as parents now go out of their way to outshine each other.
Each year the party has to be bigger and better.
It's Keeping Up With the Khumalos – taken to the next level.
TYPES OF OVERINDULGENCE
The OTT party is just one of the ways in which we coddle our children. Dr. David Bredehoft – educational psychologist, researcher, and co-author of How Much Is Too Much? Raising Likeable, Respectful, Responsible Children in an Age of Overindulgence – identifies three types of overindulgence of children:
• Too much: too many toys, clothes, activities, sports, lessons, camps, privileges, entertainment.
• Over-nurture: doing things for children that they can and should be doing for themselves at each developmental stage. It also involves excessive parental attention (hovering and smothering).
• Soft structure: not having rules, not enforcing rules, not having chores, giving too much freedom, allowing children to dominate the family.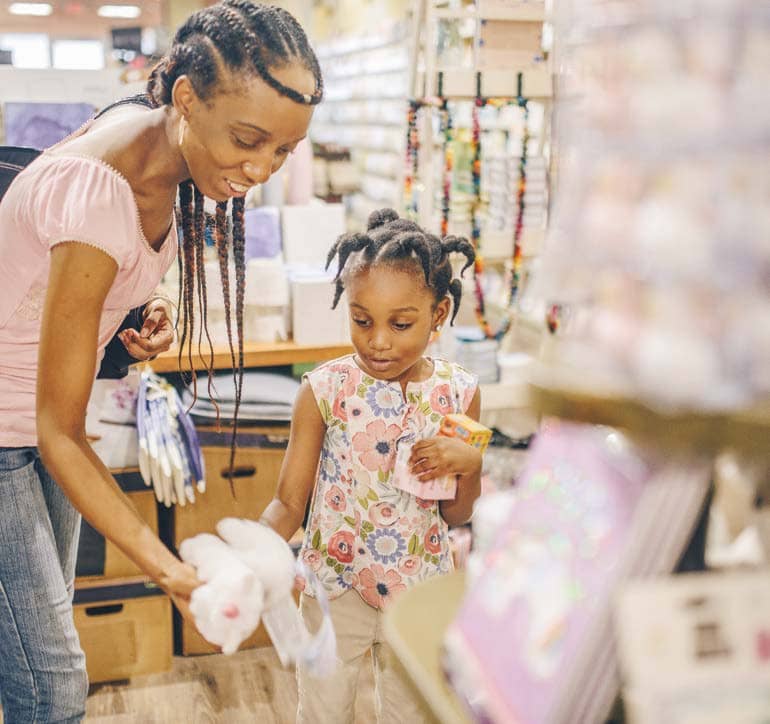 WHY DO WE DO IT?
All of us are sometimes more permissive than we probably should be. The reasons for our behavior are pretty complex.
You can read up to 3 premium stories before you subscribe to Magzter GOLD
Log in, if you are already a subscriber
Get unlimited access to thousands of curated premium stories, newspapers and 5,000+ magazines
READ THE ENTIRE ISSUE
November/December 2019