Conflicts With Your Teen Can Be Good!
ParentEdge|November - December 2019
Dr. Jeny Rapheal has almost two decades' of experience in teaching and counselling adolescents. She has published almost a hundred research papers and articles, on education and psychology, in various national and international journals and magazines.
Teenagers' Need for Autonomy and Conflict
Psychology defines autonomy as a basic psychological need, that is deep-rooted. According to studies, the need to establish autonomy has its source in survival instinct. Liberty to determine 'what one must do', 'how one's life should be' gives the individual the essential feeling of 'being alive'. When autonomy is achieved, it has tremendous impact on the well-being and optimal functioning of the individual.
A psychological need, just as any physiological need (food, water or sex), often hurls individuals into 'demand' mode, by inducing homeostatic imbalance (an inability of the body to restore a functional, stable, internal environment). Thereafter, the individual's choices, feelings, and actions all begin to collude and act in unison for resolving the felt deficiency. Till the needs are met, the individual will be in a state of unrest. The urgency for satisfying needs is equally ferocious for both psychological and physiological needs. The difference is, with physiological needs, the individual is more aware of the need (for example, the stomach rumbles when one is hungry). In the case of psychological needs, the individual does not always have clarity about the need he has.
During infancy/childhood, the need for autonomy lies dormant. But its thrust during adolescence is significant. Adolescents cannot help but succumb to its waves. A teenager's search for identity - to define, to determine his role or niche in the world - is one of his attempts to satisfy his need for autonomy. Asserting autonomy becomes a goal as well as a weapon in his fight to define himself.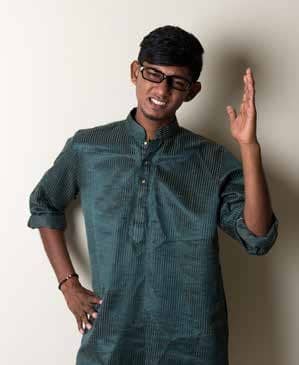 An adolescent's search for autonomy often results in conflicts with parents, school authorities or even with peers. For him anything that hurts his sense of autonomy should be challenged. His urge to rebel against the contexts or relationships that threaten his autonomy is not always a conscious choice but operates largely as an unconscious impulse. He has no control over it. Nature has decided that he must succumb and evolve through it to become a full-fledged human being.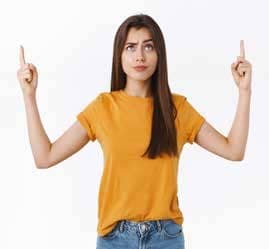 Conflict through the lens of neuroscience
You can read upto 3 premium stories before you subscribe to Magzter GOLD
Log-in, if you are already a subscriber
Get unlimited access to thousands of curated premium stories and 5,000+ magazines
READ THE ENTIRE ISSUE
November - December 2019