Two three's are five
Mother & Baby India
|
September 2020
Sunita Chand, co-founder, TopCubit, recalls her journey of adoption, to the moment she became mum to her three sons, Samuel, David and Isaac
While the social stigma around adoption may still be prevalent, it is still one of the most common ways of starting a family, especially with couples facing infertility. However, one such couple, Mumbai-based Sunita Chand and her husband Sahil, maintain that adoption was not an 'option', but rather the only way to go. After a three year long and winding journey, fate had not one, not two, but three new additions waiting for them at the end of the line. Read on as Sunita tells us about making room in her heart for her sons, Samuel, six, David, four, and Isaac, two.
"I was eight, when I told my mother that I will adopt a child some day. She assumed that because I attended a convent school and read about Mother Teresa, that I was caught in a momentary emotion. But as I grew in age, the conviction of adopting a child became engrained. Years later, when I met the love of my life Sahil, now my husband, we used to have brief discussions on adoption. To my surprise when I told him that I wanted to adopt a child after we get married, he replied, "We will, for sure." Once, on my birthday, he took me to an orphanage. I saw him playing with the kids and I knew what he did was not to impress me, but he did it for us—there were some unspoken desires and words within our hearts, and in-spite of being poles apart, we knew we shared similar convictions in many areas of our lives.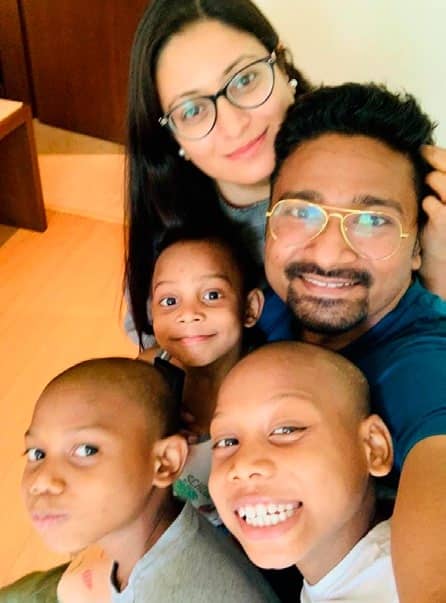 "We got married pretty young, and never thought about children—we were young and enjoying our newly wedded life. After a couple of months, we noticed that inspite of having unprotected sex, I never conceived, so we both took ourselves to get tested. After a couple of tests, I was diagnosed with unexplained infertility. We had other options for conception, but both of us did not consider those options, because we weren't hell-bent on having biological children to begin with. We never felt incomplete, but yes, there were seasons of depression in my life, brought along by infertility. Through all of this, Sahil was by my side, and now when I look back, I remember myself as a sloppy wife during that particular season of my life. I love reading the Bible, and coming across this particular verse was the breakthrough I needed—'Sing ,O barren woman, you who never bore a child; burst into song, shout for joy, you who were never in labour.' (Isaiah 54:1)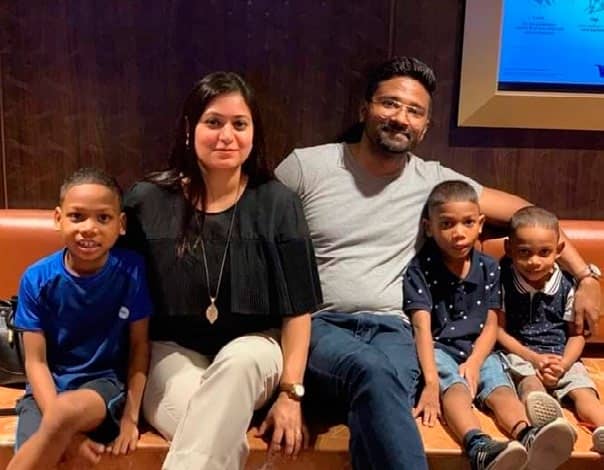 "And I did exactly what the above verse says: I rejoiced, and I was no more in depression. With all my heart, I believe that the Word of God healed me. What used to hurt me most wasn't that I might not to get pregnant my entire life, but trying to understand why I am infertile to begin with. I realised that it was momentary. We both often visited child adoption sites even before we knew that I had unexplained infertility, but we thought we were too young to adopt, and might not meet all the requirements for child adoption, or did not have the right resources. At that time, we were not ready to extend our family emotionally and mentally. Slowly, we accepted our infertility, and it stopped affecting us as a couple. When our individual lives seemed sorted, and were more stable financially, that's when Sahil came to me and uttered those golden words "Let's adopt now!" Those words sent chills down my spine.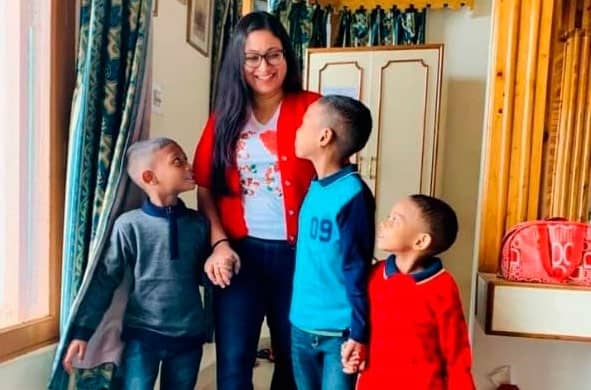 "In all honesty, we both were not yearning or consumed to have a biological child. We could have gone down the IVF route, but as a couple, we did not want to go through that process—it has its own challenges and heartbreaks. So for us, adoption was just not another option but a priority.
"I believe adoption has a lot to do with how you see it. Adoption is not an event, it's a life long journey. We got married in the year 2010, and registered ourselves on CARA (Central Adoption Resource Authority of India) which is the legal channel for child adoption in the year 2016, so we took our time to cross-question each other, and our individual motives for the adoption. Once we were ready and satisfied with each other's opinion, we selected a girl child under the gender column on the CARA website. Once this was done, we felt it was the right time to tell our parents about the adoption, as investigating agency does inquire about your parents. They were happy and overjoyed about our decision. So here we started involving other people in our lives, our journey. As per the regulations, an agency worker had to conduct a Home Study Report by visiting our home and assessing whether or not we are suitable to adopt a child. Waiting for the results was nervewracking! You don't know what to expect, and with every day that goes by, it doesn't get easier.
You can read up to 3 premium stories before you subscribe to Magzter GOLD
Log in, if you are already a subscriber
Get unlimited access to thousands of curated premium stories, newspapers and 5,000+ magazines
READ THE ENTIRE ISSUE
September 2020