THE SKY IS THE LIMIT!
Mother & Baby India|May 2020
When she discovered that her daughter had Down syndrome, Pooja Khanna struggled to accept Norah in her own world. But it was only a matter of time. A gradual shift in perspective showed her how to 'celebrate the differences'.
I remember coming across an Instagram profile called @pooja_and_norah during one of my endless scrolling sprees. The bio said, "We are celebrating the differences and changing the narrative"—the profile is proof of that. Thirty-six-year-old Pooja is a former interior designer by profession, and her chronicles of life with her two-year-old daughter Norah have made her a known face in the social media circuit.
But that's not what stands out. Li'l Norah is special. Her challenges are her strength. Her smile will tug at your heartstrings, and her limitations are anything but a setback. Mum Pooja is a staunch special-needs advocate, and her campaigns—which have seen participation from a number of big B-town celebs—continue to successfully de-stigmatise the norm around children with Down syndrome. This little girl was breaking stereotypes at just two years old!
I've always hoped for a chance to be able to tell their story someday, and thankfully, it wasn't long before it happened. The lockdown may have dealt me with challenges in our interaction, I would have obviously loved to meet li'l Norah and her firecracker of a mum! But even then, Pooja does not hold back in our telephonic conversation. She is brave, fearless, resilient, and isn't afraid to tell it like it is. Hear her story in her own words...
"Vivek and I met when we were 17. We were the best of friends for a long time, and even when Vivek moved to Toronto after our graduation, we always stayed in touch. Our lives crossed paths again in 2009, when he was in Mumbai for his sister's wedding. I had just gotten out of an engagement at that time, but the bond we had was so strong, it was almost as if we were destined to end up together. After a decade of being best of friends, we realised our feelings for each other. And in true Bollywood style, a boy left the entire world he had built for himself in a different country, to be with the girl he loved! I don't think I would've ever done that, but that's Vivek for you, wearing his heart on his sleeve and giving his all to the people he loves.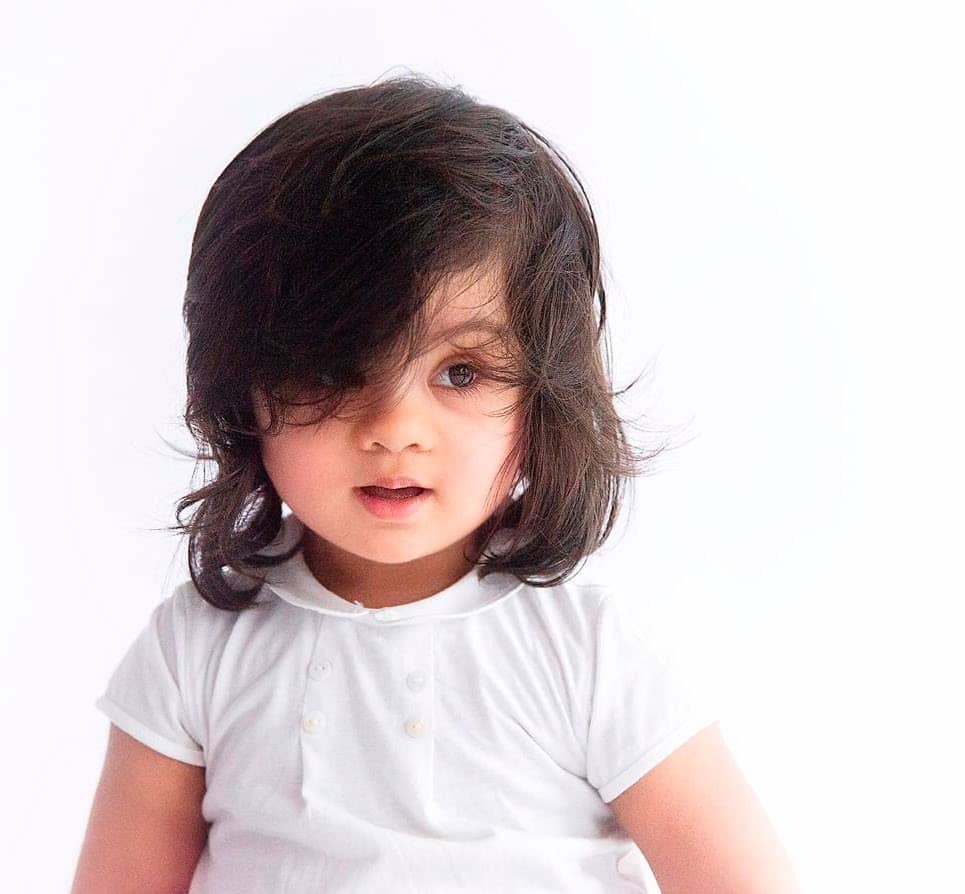 "I got pregnant a few years after our marriage. However, this time, the stars didn't align—I had a miscarriage, and life after that was filled with a few surgeries and what felt like a million fertility injections. It felt like a never-ending struggle, but soon enough, our rainbow baby came into our lives. "I remember, Vivek and I had gone out the previous night for dinner and drinks. I got home early because I was feeling tired. My gut told me that something else was going on, so the next day I took the test, and there it was—I was pregnant! I ran across the room, jumping into my bed, and frantically woke Vivek up to show him my pregnancy stick. He was hungover, unable to open his eyes or be in a conscious state of mind to process what I was saying! When it finally sunk in, we were ecstatic.
"My pregnancy was high-risk one, because I had an incompetent cervix. I had to be kept on bed rest for seven months till Norah was born, and was unable to move around the house. You could say I lived the quarantine life back then! The only thing I was permitted to do was go to the bathroom and back. I could not shower on my own, so Vivek would wake up every single day, help me in the shower, dress me up, make breakfast for me, and keep a few things by my bedside so I would be entertained. My mum would then take over when Vivek had to leave for work. That was my life until week 34, when baby Norah arrived prematurely.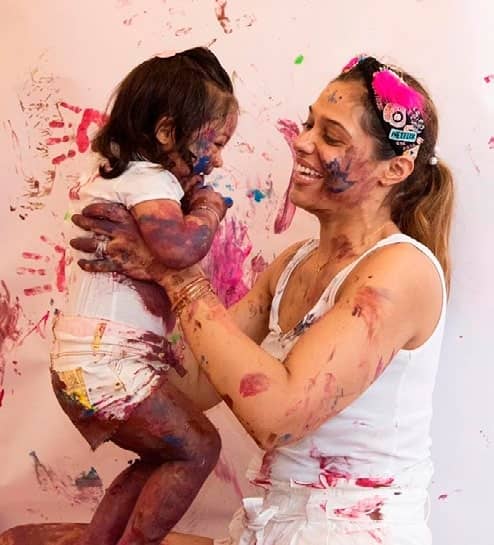 You can read up to 3 premium stories before you subscribe to Magzter GOLD
Log in, if you are already a subscriber
Get unlimited access to thousands of curated premium stories and 5,000+ magazines
READ THE ENTIRE ISSUE
May 2020