Smooth Sailing! (Not Always)
Mother & Baby India
|
October 2020
Thirty-one-year-old Noopur Singh talks to M&B about 'navigating' through the challenges of her long-distance marriage to her merchant navy officer husband; and being primary caregiver to two-year-old Anaya
When I first interacted with Delhi-based Noopur Singh, her story hit close to home. Being the daughter of a captain in the merchant navy, and with a partner in the same profession, I knew exactly what she was talking about even when she couldn't express it in words. There was a sense of familiarity in her emotions. I couldn't help but draw many parallels between her mommyhood journey and that of my mum's—they're both self-dependent women who shouldered both parents' responsibilities in the absence of their spouse, and single-handedly ran the household, while also keeping their own sanity in check!
Our conversation was more like a much-needed girl talk. We exchanged notes and heartfelt emotions about dealing with being separated from our partners by oceans and continents, and the unparalleled joys of awaited reunions. Although I'm far from reaching that stage in my own life, there was a lot that I could learn from this modern-day sailor wife and mum. Read on as Noopur revisits the highs and lows of her parenting journey, all the while, transforming the lows into her strengths...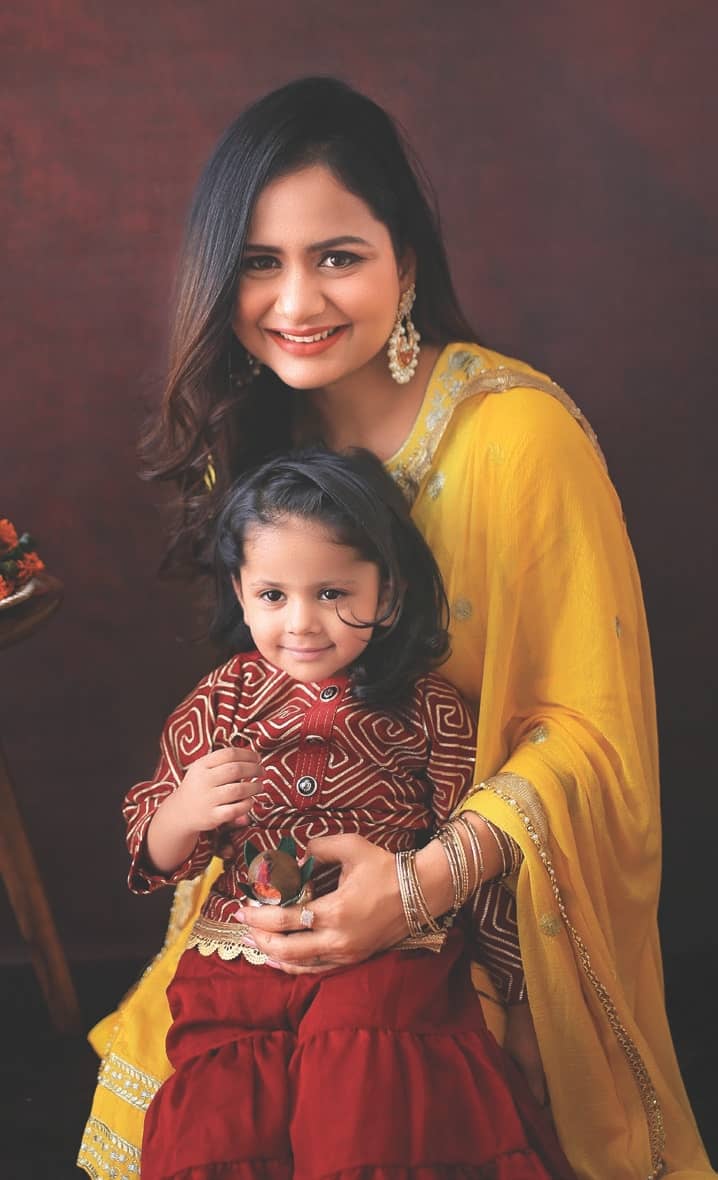 SETTING SAIL
I met my husband Milap, who is a chief officer in the merchant navy, through mutual friends. Even as we started dating, I knew that this was no ordinary relationship, and that we'd have to spend a sizeable time apart. Given the nature of his job, he was sure he wanted to spend his life with someone who was self-dependent, and could look after the household and make important decisions in his absence. And he saw that in me. I needed him to understand that I was the only daughter to my parents, so I was their heart and soul, and I would need to look after them too. Thankfully, we met eye to eye, and with this understanding, we sealed the deal with a roka, and a year later, we were married.
Although our courtship was short, we both knew what we wanted in each other and from this relationship. We were in it for the long haul. Being a sailor wife may sound fancy, but it is one of the toughest things to endure—the goodbyes at the airport, the distance, and the waiting patiently till you get to see them next. So finally, after a year of marriage, I made the decision to quit my job and sail across the globe with Milap. I worked in the world's seventh-largest multinational bank, and succeeded in making it on my own terms—but sometimes, the heart wants what it wants, and in this case, I wanted see the world with my husband. I enjoyed every bit of it, seeing new countries, catching gorgeous views along the way—I was living the dream! After years of travelling with my soulmate and enjoying our married life, it was only a matter of time before we decided to start our family.
BABY ON BOARD!
Four years after marriage, the two of us were more than ready to welcome babies of our own. However, at that time, being a 'plus-size' girl brought its own set of worries. I made peace with my appearance, but now, I was only stressed with the effect it might have on my conception. I began to watch my diet, and incorporate regular exercise in my routine. To my surprise and fortune, within two months of trying, we found out we were pregnant!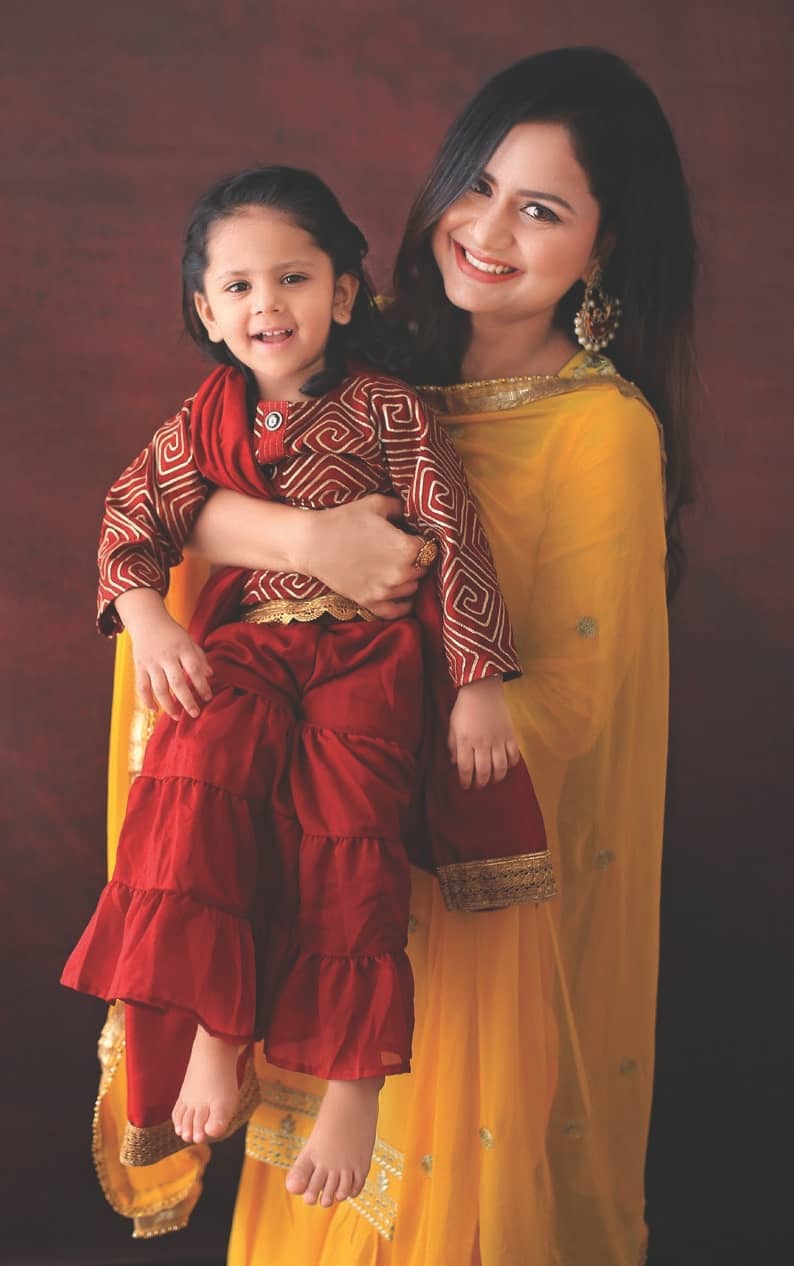 Since it was a planned pregnancy, we both monitored my cycle to the T. So we knew more or less when were our best chances of conception. It was both exciting and nerve-wracking at the same time! After all this meticulous planning, we finally took ourselves to the gynaecologist for the moment of truth. Words fail to truly express how happy we were when she declared that I was pregnant. It was such an emotional moment for the two of us! On the way back home, I stopped to buy some of my favourite pastries to announce the news to our family. It was a total festive atmosphere! Everyone was elated.
You can read up to 3 premium stories before you subscribe to Magzter GOLD
Log in, if you are already a subscriber
Get unlimited access to thousands of curated premium stories, newspapers and 5,000+ magazines
READ THE ENTIRE ISSUE
October 2020