Parenting In A Pandemic
Mother & Baby India|May 2020
We're offering this story for free to read so that you can stay updated on the COVID-19 outbreak
This M&B exclusive, introduces you to mums who to tell you how they're dealing with the nationwide lockdown
We're a little over a month indoors, and let's face it, we're all counting down days till we can breathe some fresh air again! As a mum, trying to coax your determined tot to stay at home when she would dart to the garden at the slightest chance given, only adds to your list of lockdown conundrums. Keeping her engaged constantly is at the top of your list of worries, besides dealing with the constant questions she throws at you. If you're mum to a newborn, convincing yourself that you have enough baby essentials to get by is now an achievement!
Brave mamas, you're not alone! Even though your anxiety may be at its peak, it's important to remember that we're all in this together. And to tell you just how, M&B got mums to share their unfiltered experience of parenting through the COVID-19….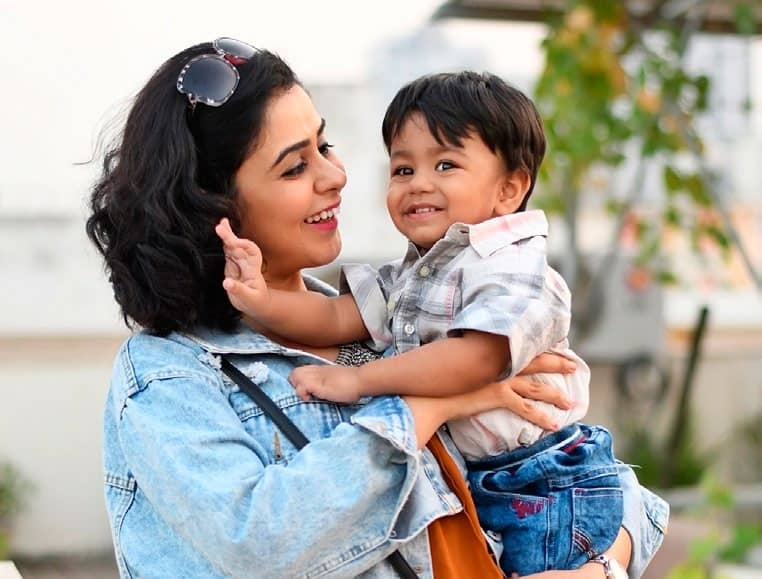 Shveta Merry, 30, IT professional and mommy blogger Mum to Vivaan Gupta, two.
Everything considered, I think the situation has pushed and changed me towards a person I wanted to be. This time is inherently bringing personal development. I have never felt this strongly about gratitude, patience, kindness and healthcare. I have now realised the meaning of "Life is what you make it". We are so dependent on unnecessary things in our lives and mostly, it's just a façade built up in our mind. Happiness and satisfaction lie within you and around your loved ones.
The bond I share with Vivaan has now gotten better than before. I guess it has a lot to do with the feeling of uncertainty and not taking everything for granted. Earlier, I used to depend a lot on his daily playtime in the park. Now, since he can't go out, I make sure he is physically and mentally fit with the help of the right exercises. Of course, that requires my supervision. So, we spend more time playing at home or the terrace, reading books, talking, doing new DIY activities, etc. I have been really lucky to have not experienced any toddler meltdowns so far. Right now, he is two and very young to understand the pandemic. When he asks for park time, we tell him that the grass and swings are very dirty, and everything needs to be cleaned.
Screen time, read that TV, however, has increased by 30-45 minutes because by the time he learns rhymes, numbers or vocabulary during screen time, I wrap up my chores. Collectively, I give him a little over an hour of screen time. But I love watching him reciting poems and repeating numbers and alphabets. Kids pick up surprisingly fast and I guess it has a lot to do with the visual medium. However, mobile phones and iPads are still a big no-no.
When it came to stocking up on essentials, I was mindful of not hoarding things, so I just bought very few packets of diapers and his regular healthy food supplies for a month—like dal, dalia (broken wheat), oats and muesli. We can manage the rest.
I don't have any domestic help right now. We are family of five —my husband, mother-in-law, father-in-law, Vivaan and myself — we adults make a great team, especially my mum-in-law and I. We divide the chores as per our strengths and take the day as it comes. Managing my work and the house all boils down to having a planned routine, and then the rest goes to auto-pilot mode. I try to start early and clean the house before Vivaan actually starts his 'power play'. Secondly, small breaks are a must, else you will burn out. When he sleeps, I make sure I recoil with a small nap and then finish my submissions and deadlines. Although at least one family member will be playing with him, teaching him independent play has been a saviour, especially in times like these.
When I realised what lay ahead in this pandemic, I made sure it had the least effect on my relationship with my baby. I keep Vivaan and my sanity as a mother, as the topmost priority and the rest can wait. And thankfully, a big family helps a great deal.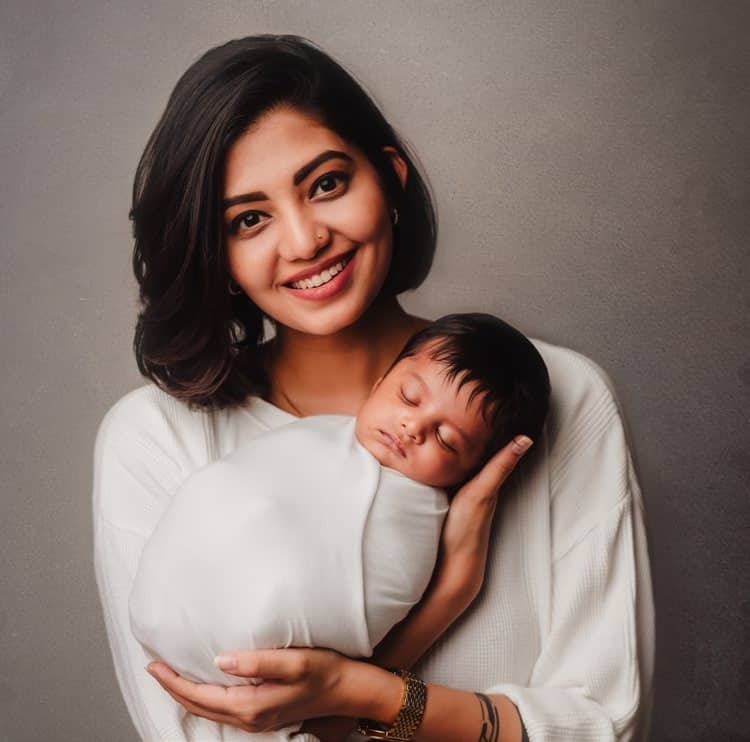 Disha Madan, 27 actor, Mum to Vian, nine months
Pregnancy and childbirth had me prepped for quarantine! The last month before delivering, I was always at home. And once I delivered, I stayed home for almost two months. I didn't step out at all. So I was mentally prepared to be indoors, but the only difference this time is that my husband and I moved into our own place with our son, and we have no help from my in-laws or parents. So these are definitely challenging times, but since my husband's home too, I've been managing okay!
You can read up to 3 premium stories before you subscribe to Magzter GOLD
Log in, if you are already a subscriber
Get unlimited access to thousands of curated premium stories and 5,000+ magazines
READ THE ENTIRE ISSUE
May 2020