Just Mum!
Mother & Baby India
|
September 2020
As a single heterosexual woman, when politician, entrepreneur and former actor Shrreya Pande chose to have a baby via surrogacy, she raised several eyebrows. But now that she has learned the ropes of being mum to Aador, 2, she opens up about her initial insecurities...
KRISELLE FONSECA, SHRUTI TEJWANI
Shrreya Pande is a familiar face in the social circuit. Her father Sadhan Pande is a well-known politician in West Bengal, and much like her dad, she is bold, outspoken, and isn't afraid to tell it like it is. After harbouring an innate desire to have a family of her own, Shrreya chose to turn a deaf ear to naysayers, and welcome baby Aador through what she terms, 'the miracles of medical science' or surrogacy. "For me, a child is first born in your heart, and then takes physical form," she asserts. As we settle in for a chat, she pulls out little Aador's birth announcement with the widest of smiles, even though it is reminiscent of a very vulnerable time in her life. "When I first had to explain my decision to the public, people were shocked. It was splashed all over the news," she recalls.
Shrreya is open about the fact that surrogacy wasn't always a part of her plan. "I'm an old soul, and a die-hard romantic. I always wanted to marry and settle down with a family of my own," she admits. While her decision never came easy, baby Aador's arrival made her realise that it was the most fulfilling judgment call she's ever made, and she happily submitted to her li'l one being her priority, the love of her life. Shrreya is candid and bold, and as her momyhood journey reaches the two year mark, she takes a trip down memory lane...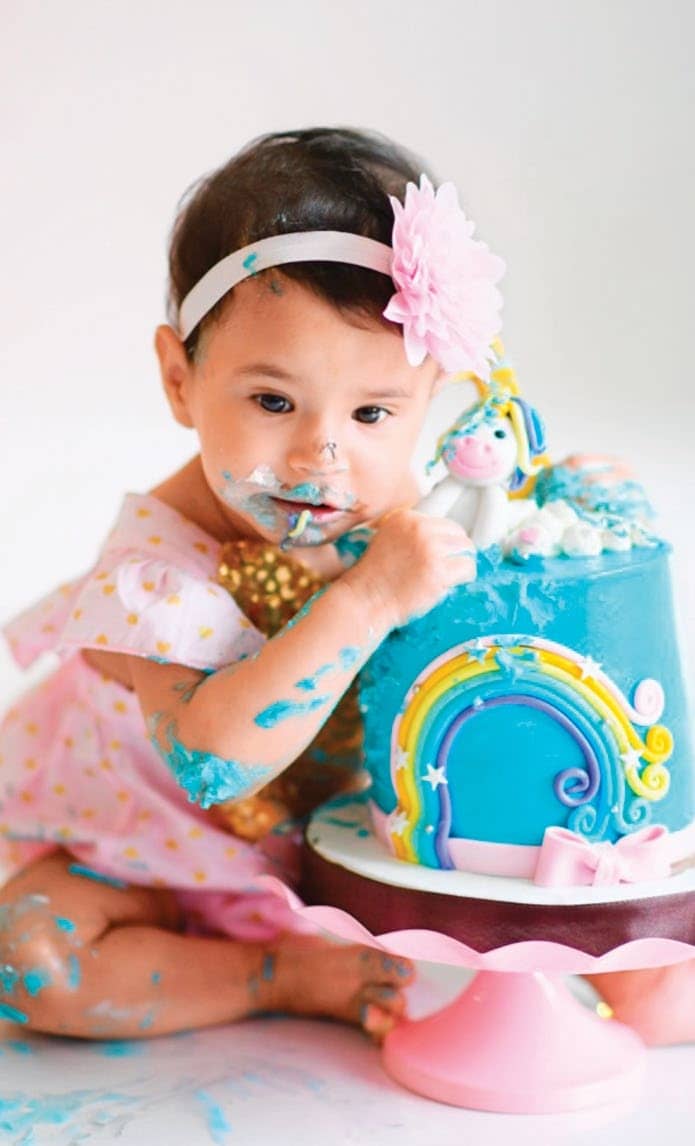 ME, MYSELF AND I
As a self-made woman, with a career that soared to great heights, she seemed to have everything going for her. "I've been working since I was 17. After a brief stint in the movies, I wanted to help my dad in his social work. That was always what I wanted to do. I also own a company that handles events in South East Asia, and another that does interiors for big corporates." Yet, even with a busy work schedule, the desire to have a family of her own always held a prominent place in her heart. "I'm a total romantic. Sometimes, even I wonder why I don't have a significant other! I always wanted to get married and start a family, so surrogacy never crossed my mind. Even when my previous relationships didn't work out, I still yearned to come home to my very own 'family'. I love kids, and spending time with some of my friends' kids only fueled this love that I had," Shrreya tells us. She held on to her dream, and after much contemplation, she decided have a baby of her own via surrogacy. "I do think of adoption, and it's still on the cards, but for now, I just wanted a child in my life. It took a while for me to make this decision, and it certainly didn't come easy. You see, for a married couple, it becomes just another way of having a baby. But for me, being single, having to explain my decision to everyone was tough," she said
You can read up to 3 premium stories before you subscribe to Magzter GOLD
Log in, if you are already a subscriber
Get unlimited access to thousands of curated premium stories, newspapers and 5,000+ magazines
READ THE ENTIRE ISSUE
September 2020