5 Ways To Get Your Kid's Innocent Childhood Back!
Complete Wellbeing
|
April 2016
With the number of gadgets that are available, it is becoming increasingly hard to keep our kids off them, even for a short while. Here are some ways to get kids back to enjoying the innocent pleasures of childhood.
The other day I couldn't remember how many ounces are in a cup so I went to the cupboard to get out my measuring cup when my four-year-old daughter interjected, "Well Mom, if you don't know the answer, just ask Google!"
I was both horrified and impressed at that moment. I was impressed that she knew that the information was available via the internet, but horrified to realise that she didn't know there was an even simpler way to discover the truth… I could just look at my measuring cup.
Technology has found its way into almost every aspect of our modern lives. I sit here right now typing away on my ultra thin and lightweight laptop while inside my purse just a foot away, yet another screen is available at a moment's notice, just in case I'd like to check the weather, reach out to a friend, or watch a movie.
For our children, this is the way things have always been. They aren't surprised by the fact that my phone can give me step-by-step instructions on how to get to a new friend's house. Instead, they wonder why we adults are all so freaked out about screen time.
But the research is clear, excessive screen time is not good for developing brains. In fact, researchers can actually predict a child's future IQ based on how much of the time he or she sits in front of the television daily. And the result is: the more television hours, the lower the IQ.
So how can we help our children unplug and support their developing brains? I've got tips, but you might not like them… here they are.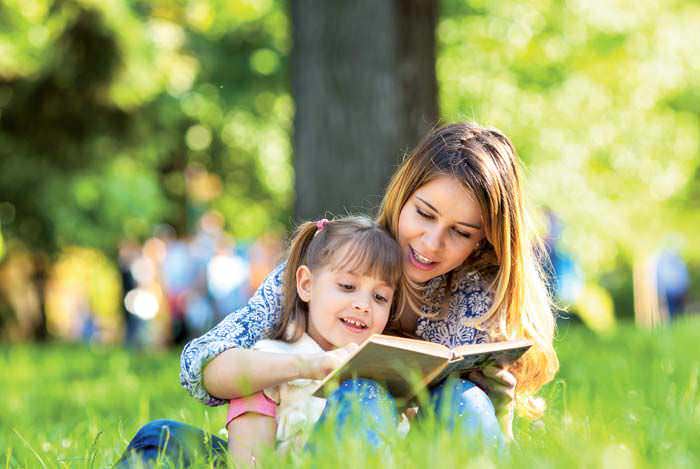 1 Reduce your own screen time
You can read up to 3 premium stories before you subscribe to Magzter GOLD
Log in, if you are already a subscriber
Get unlimited access to thousands of curated premium stories, newspapers and 5,000+ magazines
READ THE ENTIRE ISSUE
April 2016