8 Everyday Habits That Are Harming Your Health
The Sunday Mirror|March 22, 2020
Fall asleep in your contact lenses? Surf the net in bed? We investigate the little things we are all guilty of – and why we really need to stop…
1 LOOKING AT YOUR PHONE BEFORE YOU SLEEP
This is perhaps the one thing we all do – drop off to sleep, while staring at our phone screen. But the blue light emitted from mobiles and other digital devices interferes with our sleep rhythm.
Why: Our brains are tricked into thinking it's daytime and therefore not the right time to sleep, so it stops the release of the sleep hormone melatonin.
Help yourself: 'Ban all electronics from the bedroom,' says relaxation expert Neil Shah of the Stress Management Society. 'Electronic devices interfere with your body's natural electrical flow, even when they are switched off.'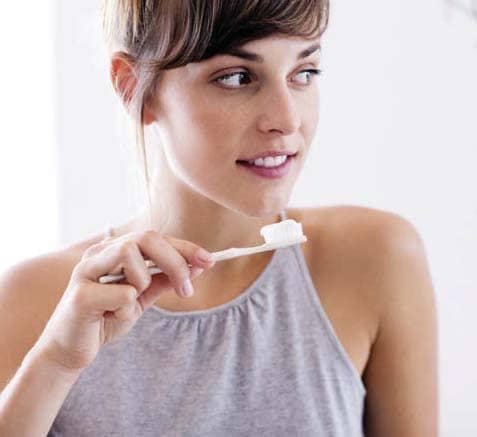 2 Brushing your teeth right after eating
You may feel virtuous brushing your teeth immediately after eating, but a surprising fact about dental hygiene is you should actually wait at least an hour.
Why: Enamel, the hardest substance in your body, covers the softer interior of the teeth. But acids created by food can wear away that protective shell. During meals, acid levels become elevated, meaning your teeth are at their weakest. Saliva washes away food particles and restores the mouth's pH balance to slightly alkaline, but it takes time for the enamel to harden again. Brushing right after meals can mean
Help yourself: Chew sugarless gum, which will help to increase the amount of saliva in your mouth.
3 WEARING TIGHT JEANS
You can read upto 3 premium stories before you subscribe to Magzter GOLD
Log-in, if you are already a subscriber
Get unlimited access to thousands of curated premium stories and 5,000+ magazines
READ THE ENTIRE ISSUE
March 22, 2020