Lambo Pulls The Magical Sián Out Of Its Hat
The Hindu Business Line
|
September 06, 2019
All of Lamborghini's models have an ultra-futuristic, over the-top vibe about them.
Their limited edition production models are even more so, often bordering on being like concepts or prototypes both in terms of design and performance. Earlier this week, the Italian supercar brand unveiled the Sián, its first attempt at creating a hybrid; and in its inimitable style has completely redefined what a supercar should be.
The Sián will be the fastest Lamborghini of all time, and the name means flash or lightning in Bolognese dialect — an apt reference to the first ever electric application in a production car from the brand. It will be produced in a limited series of just 63 units, in honour of the foundation year of Automobili Lamborghini. Unfortunately for Lambo fans who are late in the line, all 63 Siáns are already sold out. All of the 63 masterpieces will be individually styled by each owner to create exclusive individuality in conjunction with Lamborghini Ad Personam. The new supercar will be officially unveiled at the Frankfurt Motor Show later this month.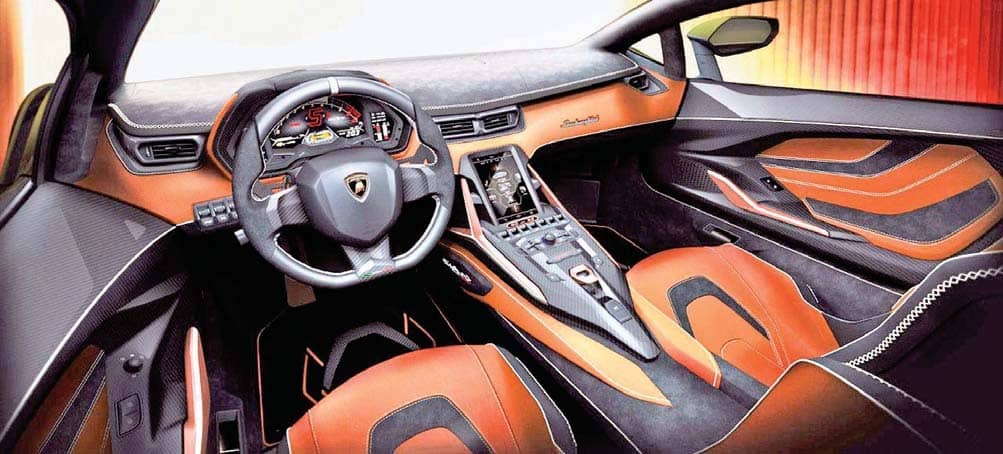 Design
Lamborghini's official statement says that the Sián takes futuristic inspiration from the Countach — the Gandini line is evident in its profile — while the silhouette introduces new features such as the characteristic aero wings. The iconic Lamborghini 'Y' shape can be seen in the NACA air inlets on the doors, glass elements are included in the engine cover, and the diagonal line features in the front hood, as in the Countach.
You can read up to 3 premium stories before you subscribe to Magzter GOLD
Log in, if you are already a subscriber
Get unlimited access to thousands of curated premium stories, newspapers and 5,000+ magazines
READ THE ENTIRE ISSUE
September 06, 2019