I'm really Feeling fine now
Irish Daily Mirror|March 20, 2020
American singer-songwriter Lauv, who counts Ed Sheeran among his role models, is now in control of his demons and ready to embrace success
As an independent artist, Lauv's stats are phenomenal – he's got almost 3 million youtube subscribers, over 30 million monthly listens on Spotify and his duet with Anne-Marie has already surpassed 250 million streams.
So, it was of little surprise to see his debut album going top 10 in many countries on the first week of its release on March 6 – including the UK, Australia and even hitting number four in the US Billboard's independent charts.
It only just missed out on a top 10 place in the Irish and the USA Billboard 200 charts, reaching an agonisingly close number 11 and 16 respectively.
And the new album ~how i'm feeling~! – which is titled in all lower cases with tilde symbols and an exclamation mark – could go even higher in the latest charts out today as well as in the coming weeks.
But the rising star was convinced he was never going to make it big when first starting out.
Speaking exclusively to the Irish Daily Mirror, Lauv said: "I had a lot of low confidence and – because playing in bands in high school and none of it worked out – I was like, 'Maybe I should stop! Maybe I should let go of this idea of being an artist!'
"And that's when I got into the idea of working at studios, being an audio engineer, or trying to write songs, or produce other artists."
The 25-year-old American, who has written songs for the likes of Demi Lovato, Celine Dion and Cheat Codes, said he started Lauv "on a whim".
He explained: "It was a side project and it turned into something way bigger. It's just f****** crazy to me."
Lauv experienced his first big "pinch yourself " moment when asked to support Ed Sheeran on his 2017 Divide Tour in Asia.
He was out jogging when he received a call from his agent to tell him about it.
''You just feel like you're suffocating as soon as you wake up. It's not a fun feeling. I'm in a lot better of a space, I'm super thankful.
"I think one of the craziest moments for me was when I got asked to go on tour with Ed Sheeran. This was back when I would have ran a lot; I don't really workout anymore, which is bad," he recalled.
"My manager called me and I was like, 'Let me call you back'. And then he said, 'Wait! Do you want to go on tour with Ed Sheeran?' It was the first really big moment for me where I was just like, 'I can't f****** believe this is real!'
"I was listening to Ed Sheeran when I was in high school and if somebody had told me I would be going on tour with him I would have been like, 'There's no f****** chance'.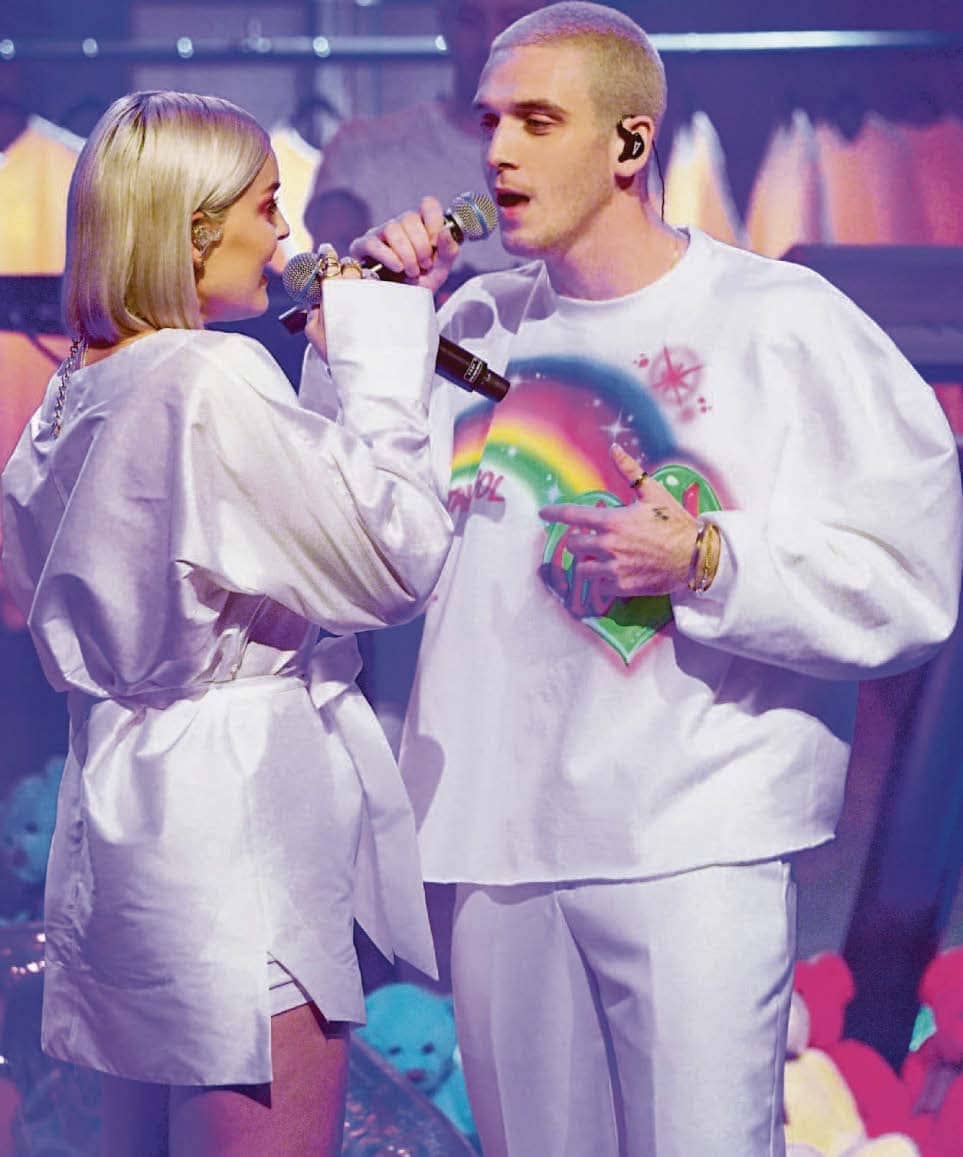 You can read up to 3 premium stories before you subscribe to Magzter GOLD
Log in, if you are already a subscriber
Get unlimited access to thousands of curated premium stories and 5,000+ magazines
READ THE ENTIRE ISSUE
March 20, 2020