Secret Diary Of Jacko
Daily Record|July 10, 2020
Dreams of immortalisation, huge riches and paranoia, astonishing entries in the...
Mark Jefferies And Nick Harding
Michael Jackson was fixated on becoming "the first multi-billionaire entertainer-actor-director" shortly before his death, his diary reveals.
An explosive book tells how Jacko, 50, hoped to become a movie star as well as playing concerts in Las Vegas just months before his death in June 2009.
The musings show the performer grappling with his desperation to be "the greatest ever" and "immortalised", like idols Charlie Chaplin and Walt Disney.
According to the diary, Jackson was hoping to earn $20million a week and listed opportunities including Cirque du Soleil concerts, a deal with athletics brand Nike and Hollywood films.
He had been weeks away from gigs at London's O2 Arena before his death.
He planned to hire "a merchandising guy" and remake movie classics such as 20,000 Leagues Under the Sea and The 7th Voyage of Sinbad.
"If I don't concentrate on film, no immortalisation," he wrote. The journal also shows how the singer was trying to take back control of his assets and cut loose managers and advisers he felt were taking advantage.
"I want to sign all cheques over $5000 now. Hire an accountant I trust now and lawyer. I want to meet him," he wrote.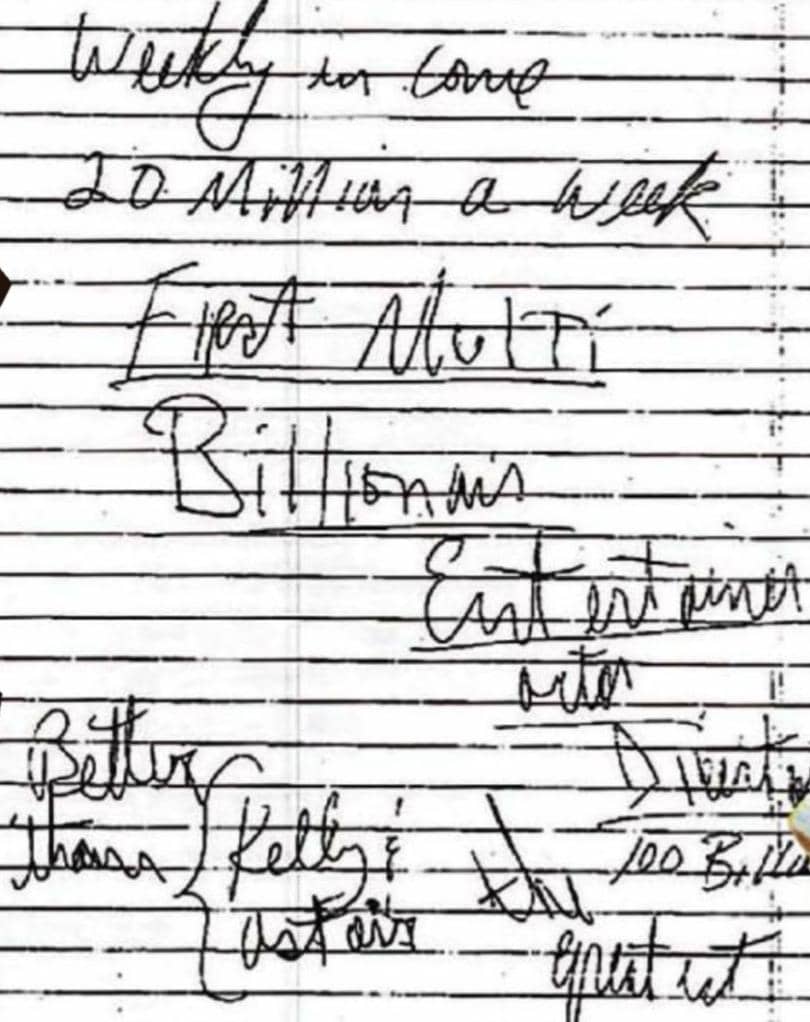 Jacko was suspicious of his manager at the time, Tohme R Tohme, and didn't want him "on plane or in my house".
His physician, Dr Conrad Murray, who administered the sedatives that killed him, gets a mention. He wrote: "Conrad must practice now, I can't be tired."
You can read up to 3 premium stories before you subscribe to Magzter GOLD
Log in, if you are already a subscriber
Get unlimited access to thousands of curated premium stories and 5,000+ magazines
READ THE ENTIRE ISSUE
July 10, 2020