Trust Us
Microsoft's Brad Smith is trying to restore public faith in Big Tech
INSIDE A SUNNY CONFERENCE ROOM ON THE Microsoft campus in Redmond, Wash., a small team of employees is describing how technology can save the world. From technology. Microsoft's Digital Diplomacy unit consists of two dozen policy experts who work on everything from the ethical use of artificial intelligence to protecting the 2020 presidential election from foreign cyber interference. Brad Smith, Microsoft's president, sits in the middle of the table, sipping coffee from a mug bearing the name of his hometown, Appleton, Wis.
The group updates Smith on a tech-industry initiative co-founded by Microsoft to combat terrorist messaging on the Internet. Smith pushes for more ideas. "We need something that will create a new mold," he says. A few minutes later, he gets a demo of ElectionGuard, a new encrypted voting system developed by Microsoft's engineers. "How close are we to getting a state to pilot this?" When he's told the technology may be tested in local elections early next year, Smith pounds his fist and leaps out of his chair in excitement. He floats the possibility of deploying ElectionGuard in states holding presidential caucuses, many of which already use a Microsoft program to record and track results. "We've got to start early and move fast," he says.
Smith's sense of urgency comes from experience. At 60, he is Microsoft's longest-serving executive, the institutional bridge between the company's current leadership and its legendary co-founder Bill Gates. His tenure as the company's top legal officer spans the software giant's bruising antitrust battles with the U.S. government two decades ago and its resurgence as a cloud-computing force, which this year helped Microsoft vault past Apple and Amazon as the most valuable company in the world. "He's someone who's been through a lot of different ups and downs as we've evolved, the tech industry has evolved, and the world around us has evolved," says Microsoft CEO Satya Nadella, who promoted Smith to his current role in 2015.
It says something about the nature of those changes that Smith, since becoming Microsoft's president, has focused as much on external relations as on internal strategy. With public distrust at its peak over the size, power and business practices of the tech industry's biggest companies, Smith has assumed the role of unofficial global ambassador for the industry. In the past year, he has spent more than 100 days on the road, visiting 22 countries and pushing for collaboration between governments and tech companies to limit the destabilizing effects of digital technologies.
Those efforts have produced some high-profile results. In November, French President Emmanuel Macron unveiled an international accord— championed by Smith and signed by 67 countries and 358 private companies and entities—to promote "trust and security in cyberspace" and to protect elections from cyberattacks. After the March terrorist assault on two mosques in Christchurch, New Zealand, that killed 51 people and was live-streamed on Facebook, Smith helped New Zealand Prime Minister Jacinda Ardern launch the Christchurch Call, an initiative to eliminate violent- extremist content online. As part of the agreement, Smith worked to persuade social media companies like Facebook and Twitter to pledge to remove extremist content as soon as it's posted and to report publicly on their progress in doing so. "Brad was one of the driving forces behind that effort— he spent real-time, energy and capital to bring it about," says Senator Mark Warner, a Virginia Democrat.
Smith's influence is well known among tech-industry titans and policymakers in Washington, but he has wielded much of it behind the scenes. He will step more squarely onto the public stage with the Sept. 10 release of his first book, Tools and Weapons: The Promise and the Peril of the Digital Age. Filled with accounts of closed-door meetings, from Microsoft's boardroom to the West Wing to the Vatican, the book shows tech leaders trying to respond to a seemingly endless series of crises: Edward Snowden's revelations of government surveillance of private data servers; Russia's hacking and social- media disinformation campaign during the 2016 presidential election; the 2017 North Korea– sponsored cyberattack known as WannaCry, which crippled hundreds of thousands of computer systems worldwide; the live streaming of the Christchurch rampage.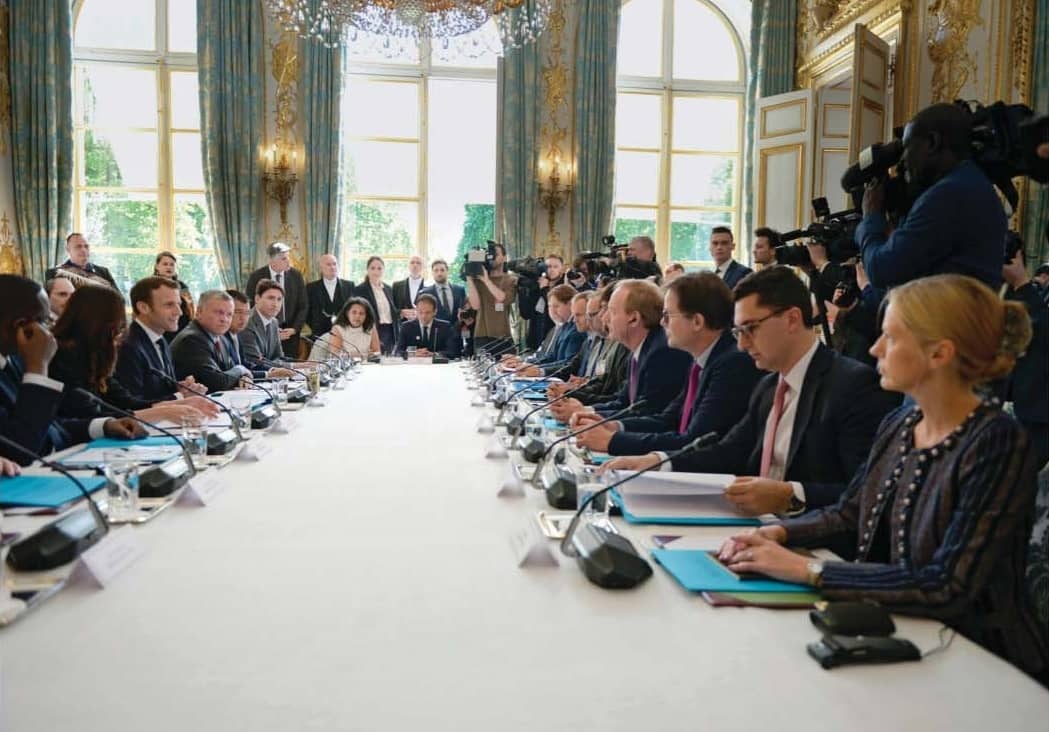 The picture that emerges is of an industry ill-equipped to control the technologies it unleashed. Smith argues that the tech sector needs to reform itself or risk having change forced upon it. "Is our biggest problem today that the world is doing too much to manage technology, or too little?" he says. "I would argue too little—and that, in fact, governments are moving too slowly, not that they're moving too fast." In his book, and in his increasingly high- profile public advocacy, Smith appears as both an advocate for tech responsibility and a voice of moderation in the clamorous debate over regulating Big Tech. "Brad elevates the conversation," says Chris Liddell, a senior official in the Trump White House and former Microsoft executive. "He's representing Microsoft, but also sincerely trying to do the right thing for the tech industry and for the country."
You can read up to 3 premium stories before you subscribe to Magzter GOLD
Log in, if you are already a subscriber
Get unlimited access to thousands of curated premium stories, newspapers and 5,000+ magazines
READ THE ENTIRE ISSUE
September 16, 2019