The Long Wait
Time
|
November 26 - December 3, 2018
At the border, U.S. troops have no enemy to confront and plenty of time to kill.
It was quiet in Nogales, Ariz., before the soldiers appeared. A line of armored vehicles rumbled through the morning stillness of the dusty border town, past its fading Old West–style storefronts and groups of curious locals who stepped into the autumn air to watch the convoy roll to a stop. American troops leaped to the pavement, clad in helmets, combat boots and camouflage fatigues. Wiping sleep from their eyes, the soldiers sized up their task: welding coils of razor wire atop the city's 20-ft.-tall border fence with Mexico.

Everything felt out of place. The Army's 104th Engineer Construction Company, based at Fort Hood, typically builds roads for hulking military vehicles in remote combat zones like Iraq and Afghanistan. But since Election Day, Nov. 6, they've been working on the border fence in Nogales, down the street from Kory's bridal store. It isn't a mission the troops are trained or equipped to do: the seven bulldozers, two excavators and other heavy equipment they hauled from central Texas have proved useless. Instead, they have been figuring it out on the fly, executing orders handed down by the Commander in Chief, President Donald Trump.

On one level, those orders seemed straightforward: protect the U.S. against what Trump calls "an invasion" by a caravan of impoverished Central American migrants traveling north through Mexico. But the soldiers don't plan to meet the caravan with force. In fact, they say, doing so would be illegal. Since the Posse Comitatus Act of 1878, the U.S. military has been forbidden to take part in domestic law enforcement. Instead, the 104th Engineer Construction Company is doing its best to provide planning assistance, engineering support, equipment and resources to the Department of Homeland Security.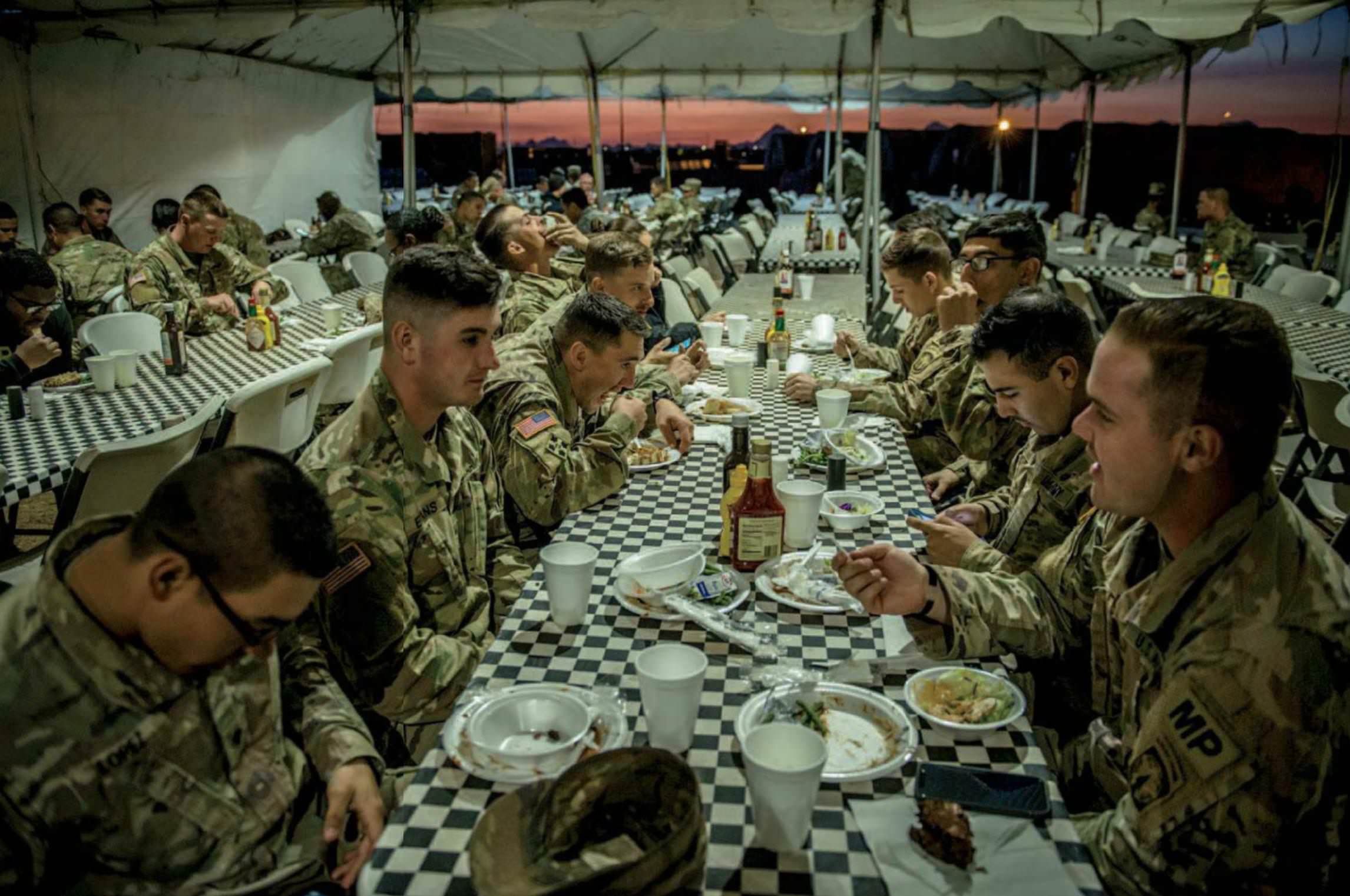 Similar scenes have played out across the Southwest since Trump issued his orders on Oct. 26. Some 7,000 active-duty troops began to flood border communities from San Diego to Brownsville, Texas, a deployment that equals the troops fighting ISIS in Iraq and Syria. Not since the days when General John "Black Jack" Pershing pursued the Mexican revolutionary Pancho Villa in 1916 has a comparable number of active-duty soldiers converged along the southern frontier for a mission.
Trump is fond of saying you can't be a country without a border. But what has the President's deployment shown us about who we are as a nation in 2018? Three days of observing, talking and shivering with military units in Arizona shows a country not defined by its border but deeply divided by it: we remain uncertain about the place of immigrants in our communities, what's needed to protect ourselves and how to apply our values to our politics.
The confusion comes at a price. The estimated cost of the border deployment is expected to total more than $220 million, U.S. officials say (outside estimates are somewhat lower). Critics deride the mission as a political stunt that served no purpose other than to rally Trump's base ahead of the elections. "It's a waste of time," says Chuck Hagel, a former U.S. Defense Secretary, Republican Senator from Nebraska and Vietnam War veteran. "It's clear to me that he's using the military as political pawns, which is completely irresponsible."
But the midterms are over now, Trump has stopped tweeting about the caravan, and the troops are still here, still out of place. On short notice, they flew from their bases to the border and built tent cities from nothing in the middle of nowhere. They established running water, electricity, working toilets. And they're prepared to stay for weeks, patiently waiting, as the caravan inches closer and their own families celebrate Thanksgiving, and possibly Christmas, back home without them.
RESPONDING TO THE CARAVAN took on renewed urgency for Trump on Oct. 19, when he saw television footage of thousands of migrants storming Mexico's border gate with Guatemala. By then, the President had grown increasingly agitated at the limits of his power to stop illegal crossings. His vision of forcing Mexico to fund a massive border-wall construction project was stymied first by geopolitical realities, and then by Congress. As the midterm elections approached, he was itching for a way to show voters he was tough on the border and to goad Democrats into a debate on immigration policy.
You can read up to 3 premium stories before you subscribe to Magzter GOLD
Log in, if you are already a subscriber
Get unlimited access to thousands of curated premium stories, newspapers and 5,000+ magazines
READ THE ENTIRE ISSUE
November 26 - December 3, 2018