Give Me Shelter
Time
|
November 26 - December 3, 2018
Tens of thousands of people cross the border every year in search of asylum in America. Who among them should get to stay?
It is still dark out when Border Patrol agent Herman Rivera's radio crackles to life. His fellow agents, posted nearby on levee roads above the Rio Grande, report movement along the border with Mexico in the dim predawn. As the first rays of sunlight creep across the horizon, the team bursts into action, charging down into the scrub, dodging bushes and ducking under low-hanging branches in pursuit of migrants. Helicopter blades whomp overhead. "I've got one over here," an agent yells from a field where stalks of sugarcane tower over his head. "I've got two over here," screams another. They emerge a beat later with a line of men in handcuffs. Elsewhere, agents discover four more migrants, three from China and one from Guatemala, hiding in thick underbrush.

But not all of those who come across the border with Mexico run or hide. Hours later, as the sun reaches its midday peak, Rivera stands overlooking the river, watching as two men climb into an inflatable raft and paddle toward the U.S. shore. He doesn't call for backup—there will be no need to chase these two. They approach Rivera's truck, smiling broadly. They are a father and son, both named Fredy, they explain. They've been traveling for 13 days from Nicaragua and say they can't go back. In the simple words of those fleeing their homes in search of security—a language as old as human history itself—they ask for asylum in America.

For Rivera and the U.S. immigration system he serves, the Fredys pose a more complicated challenge than many of the others detained that morning. Those caught crossing the border in search of work, looking to reunite with family members or smuggling contraband face a legal process that is relatively swift and noncontroversial. In most cases, they're arrested, listed for expedited deportation and sent back to their home country without fanfare. But as asylum seekers, families like Fredy and Fredy qualify for a fair hearing under a decades-old refugee law.

The number of asylum seekers has skyrocketed. In 2008, according to federal data, fewer than 5,000 people apprehended by border agents expressed fear of returning home, thereby triggering the asylum process. Ten years later, that number has soared to more than 97,000—a nearly 2,000% increase. The figure has doubled in the past two years alone, driven by the arrivals of families and unaccompanied minors.

Some immigration-rights advocates explain this uptick by pointing at world events—environmental devastation, gang activity and political volatility in much of Central America. They say that the U.S., a nation founded by religious refugees, is built on a proud tradition of sheltering those facing persecution and that we should make room for as many as we can, whatever the source of their fear.

President Donald Trump and many of his supporters see things differently. They argue that our asylum laws are being exploited, that the migrants who file for refugee status are only pretending to flee oppression as a way to sneak into the country through a legal back door. "[Asylum] is an escape hatch from the laws that Congress has passed regulating immigration," says Mark Krikorian, executive director of the Center for Immigration Studies, a think tank that advocates for lower immigration.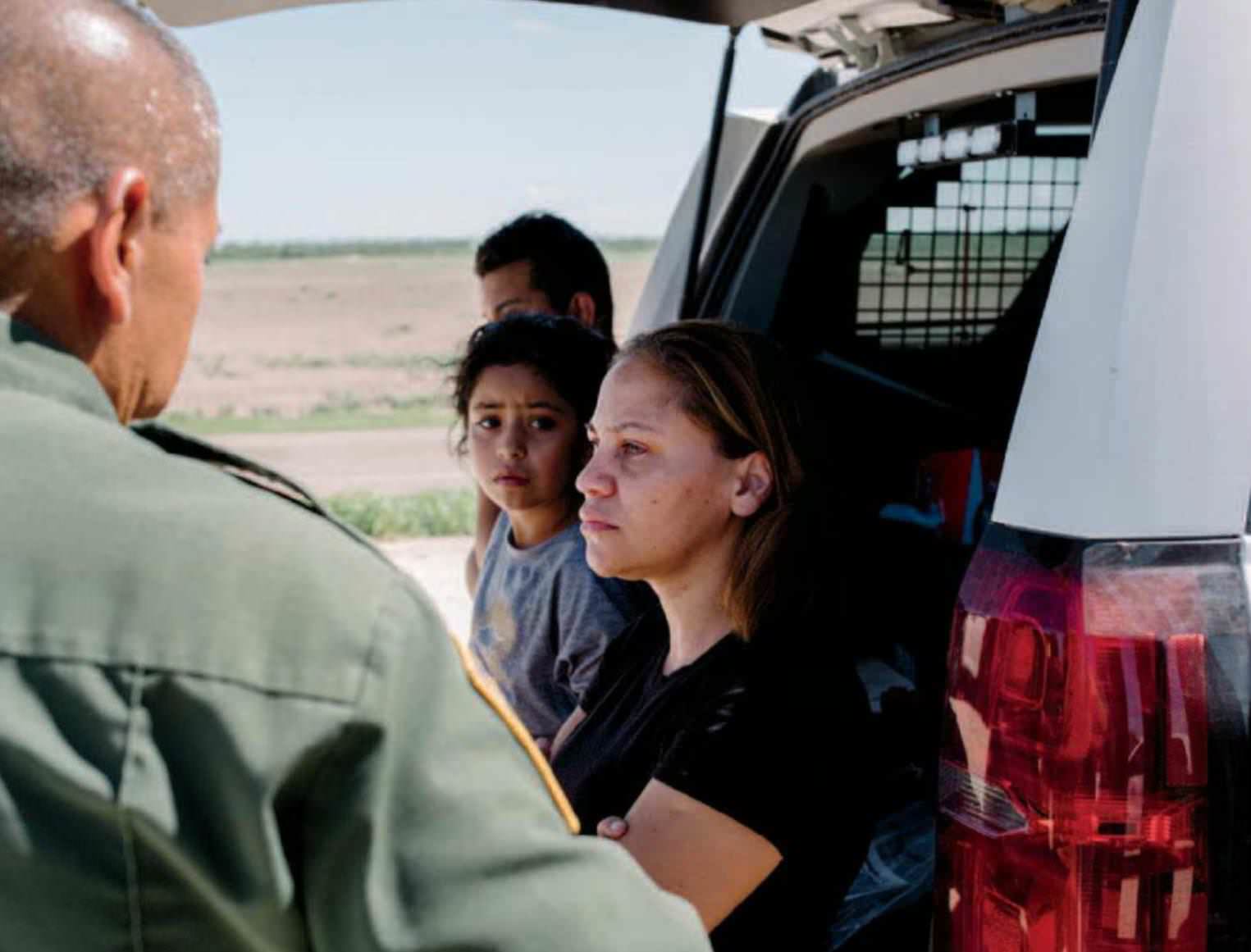 The Trump Administration is waging a policy war against asylum seekers. Its first big move was the family-separation policy that was designed to deter asylum-seeking families. In June, former Attorney General JeffSessions narrowed the U.S. asylum criteria to disqualify victims of gang or domestic violence. In October, the Trump Administration ordered thousands of active-duty troops to Texas, California and Arizona to confront a so-called caravan of Central Americans, including many likely asylum seekers, who are making their way by foot to the border. In November, Trump issued a new rule that will bar all migrants for 90 days from seeking asylum if they do not come through designated ports of entry.
You can read up to 3 premium stories before you subscribe to Magzter GOLD
Log in, if you are already a subscriber
Get unlimited access to thousands of curated premium stories, newspapers and 5,000+ magazines
READ THE ENTIRE ISSUE
November 26 - December 3, 2018