Bloodgate was brazen – with comic moments
The Rugby Paper|May 03, 2020
Brendan Gallagher continues his enthralling series by looking at rugby's biggest scandals
1. Bloodgate (2009)
Scandals come and go but this is the one that still resonates, a strange mix of out-and-out cheating in the heat of battle with the hint of an old school prank that nearly worked and even a few comic elements although it all got very serious once Quins' wrong-doing was discovered.
Quins were trailing 6-5 at home to Leinster in a Heineken Cup quarterfinal – their biggest game in the modern era – and they needed to get ace goal kicker and drop-goal merchant Nick Evans back on after he had come off in the 47th minute with a thigh strain. Even on one leg, he could still win them the match. So when replacement fly-half Chris Malone also went off injured word went out from Dean Richards that Tom Williams needed to go down injured. Physio Steve Brennan attended and passed on a couple of fake blood capsules, purchased from a joke shop at Clapham Junction. At the hearing, it was claimed Quins had pulled this stunt on at least four occasions.
Williams bit into the capsule and suddenly blood was pouring from his mouth as if he had been ten rounds with Mike Tyson. He departed with an idiotic stage wink which the TV cameras caught and Leinster were jumping up and down sensing some nonsense. Nor did the fact that they won the game mollify them in any way.
Richards tried to brazen it out but there had been more. When Quins realised Leinster were on to them the team doctor Wendy Chapman was prevailed upon to make a little nick inside Williams' mouth with a scalpel to draw real blood. This was now getting ridiculous and although the disciplinary procedure was long and torturous all concerned eventually copped it. Richards was banned for three years, Brennan for two and Williams for 12 months later reduced to four. Chapman was warned of her future conduct by the BMC. The club were fined £260,000 but curiously allowed to compete in the competition the following year.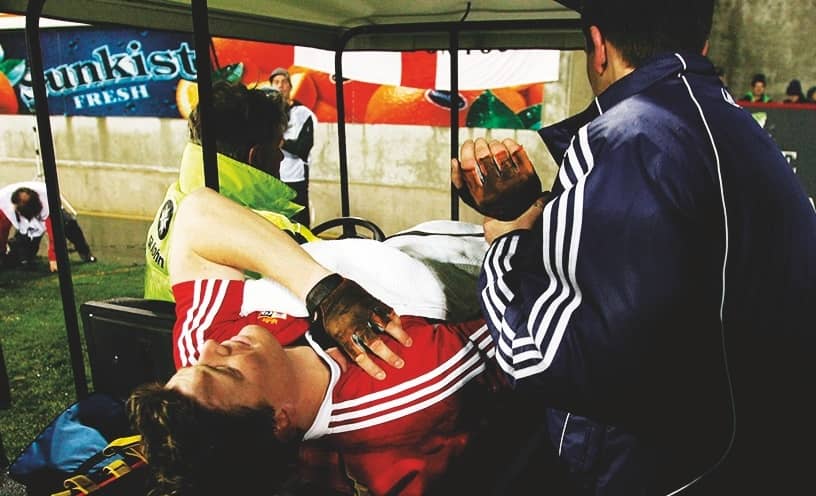 2. Spearing of Brian O'Driscoll and NZ cover up (2005)
A double whammy this. First, there was the horrendous and seemingly premeditated double lift and tipping of the Lions captain Brian O'Driscoll by All Blacks captain Tana Umaga and hooker Keven Mealamu after just 41 seconds into the first Test at Christchurch in 2005.
As the duo completed the so-called clearout, the ball was already in the hands of Richie McCaw, standing as first receiver. Rugby just didn't come into it. That was bad enough but there was more. The South African citing officer was on the plane home before dawn the next morning, then came the shocking cover-up from the NZRU who were determined that in particular, their All Blacks skipper was not going to get the long ban he deserved. No apology, no conceding by Graham Henry that there had even been an incident. It was all a bit surreal and sinister.
It was all O'Driscoll's fault apparently for picking up a piece of grass at the haka and looking at a Kiwi the wrong way. Then it was all spin doctor Alastair Campbell's fault for using his dastardly political techniques to enflame the whole situation. It was just a diversion from a poor Lions performance.
Alas some of the British Press even fell for that, let alone the Kiwis. On it raged for weeks, months, and years and then in 2017 – on the eve of the Lions' next New Zealand tour – the NZRU stunned all concerned by admitting a great wrong had been done to O'Driscoll and it was time to bury the hatchet. An incident that takes 12 years before you can even admit it? That has to be pretty bad.
3. Grannygate (2000)
Qualifying to play for a country via a 'Granny' had long been a cliche in the game but coach Graham Henry and Wales took it to absurd levels when they brazenly picked Kiwis Shane Howarth – who had arrived at Sale claiming English ancestry – and Brett Sinkinson. Neither had a drop of Welsh blood nor any documentary evidence yet both became regulars for Wales before the fraud was exposed. The WRU escaped with a ridiculously light £10,000 fine while all their results when the duo were playing were allowed to stand. After the ban, Sinkinson continued playing in Wales and eventually won another cap after qualifying by residency.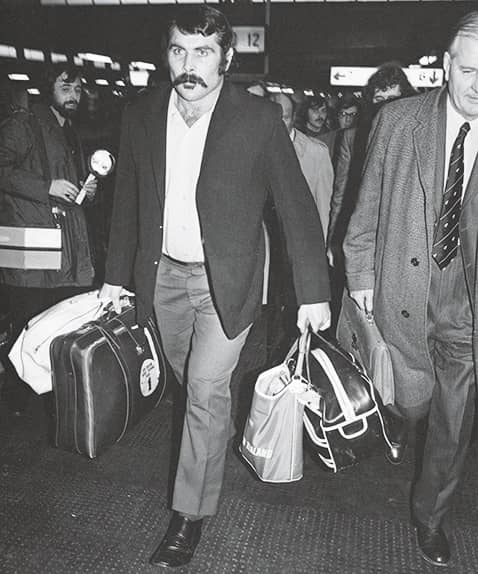 4. Disgraced Keith Murdoch goes walkabout (1972)
You can read up to 3 premium stories before you subscribe to Magzter GOLD
Log in, if you are already a subscriber
Get unlimited access to thousands of curated premium stories and 5,000+ magazines
READ THE ENTIRE ISSUE
May 03, 2020