WRINKLES IN TIME
How a contemporary Urdu writer dissolves the boundaries between traditional and modern
I WAS SLIGHTLY NERVOUS before my first meeting with the author Mirza Athar Baig, in the winter of 2017, at the Big M restaurant in Lahore's Shadman Market. I had recently signed a book deal for my translation of his 2014 Urdu novel Hassan's State of Affairs, and I was meeting him to discuss the first round of edits.
When I entered the restaurant, he was already at a table, waiting for me. I was embarrassed about being late, but this would happen every time I met him. Baig is impeccably punctual in a city that runs perpetually late. He was wearing a grey suit, slightly big for his build, and an old leather bag was on the chair next to him. The manuscript of the translation I had sent was placed neatly on the table in front of him, and he was scanning it with what seemed to be perturbed eyes. His expressionless face appeared forbidding, but as I found soon enough, Baig easily bursts into laughter, adding an unexpected softness to his apparent stoicism.
The restaurant was nearly full the whole time we were there, but no one recognised Baig. People have long stopped recognising writers in this city, and even if they did, they probably would not notice Baig. He does not attend literary festivals anymore. ("They are always compromised by their corporate interests.") He does not get along with publishers. ("Have they ever paid us on time? Paid in full?") I once asked him to meet me at a famous Urdu publisher's bookshop close to his office and he flatly refused. He hates doing publicity and, unlike most successful Urdu writers, he has never taken a job in the government's cultural and literary institutions. He does not own a house and rents one far from the centre of the city. Baig, you realise fairly quickly, does not care for the frills that often embellish the literary figure's otherwise rather prosaic tasks.
Baig is the author of three novels, a collection of short stories and hundreds of plays for television. He published his first novel, Ghulam Bagh, in 2007. The success of this nine-hundred-page, relentlessly experimental novel secured his reputation as one of the most important Urdu writers of the twenty-first century. His last novel, Hassan Ki Soorat-e-Haal, which I translated as Hassan's State of Affairs, continues Baig's efforts to introduce innovative narrative forms to Urdu literature. The novel splinters in different directions, following numerous narrative threads at once, and occasionally introduces sub-plots that have nothing to do with the main story. Baig also disrupts the narratives by inserting "editorial notices," "optional" chapters that discuss theoretical nuances, and an entire surrealist screenplay. Throughout, he experiments with different styles, including imitating those of academic manuscripts and diary entries, and challenges the social-realist mode entrenched in Urdu literature.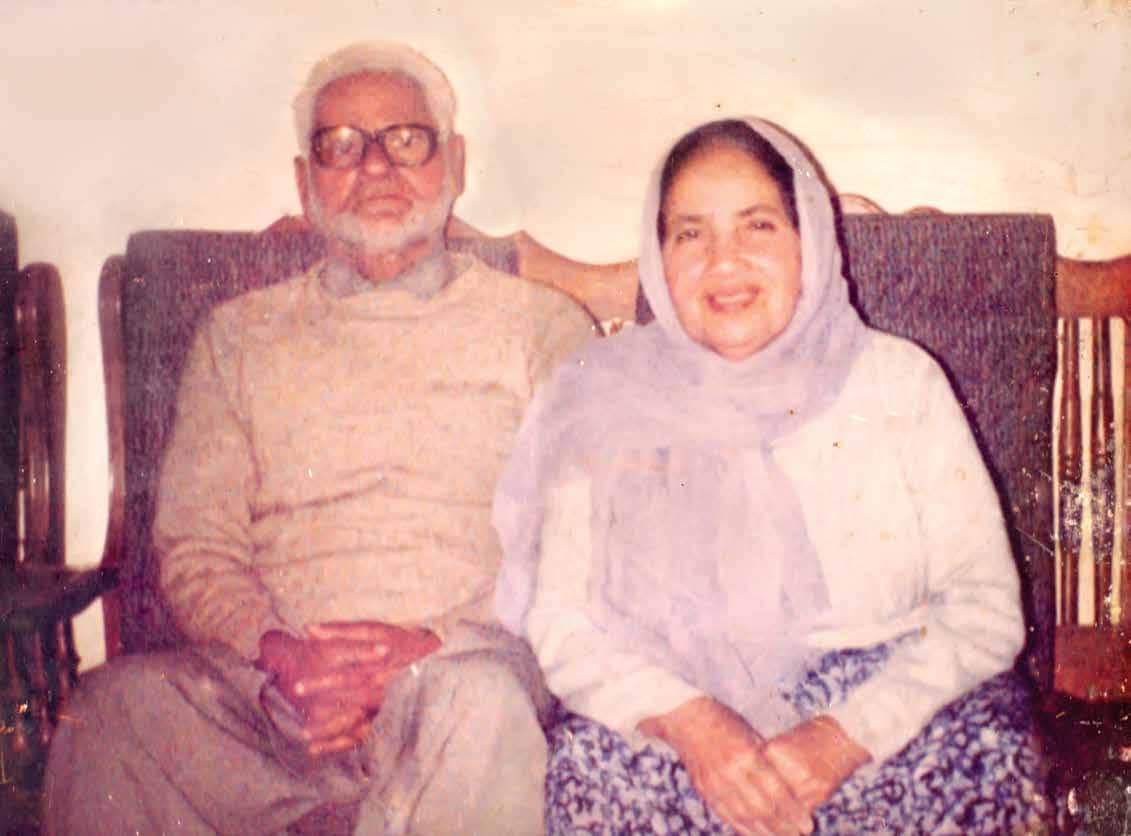 The novel is fundamentally concerned with the various ways that modernity—or what is considered to be global, advanced, current, rational and developed—is produced and consumed in South Asia. Consider this tableau: A professor, Safdar Sultan, claims to make electricity by rubbing together genie lamps and harnessing the power of djinns. He calls this an example of "indigenous enlightenment." This claim is verified by John, "a representative of the Guinness Book of Records," who is visiting the professor in the basement of a junk shop. The old, decrepit shop is run by two junk collectors, Irshad and Jabbar, who regard themselves as archivists and call their shop the "Junk Complex." Irshad is "possessed" by Shakespeare and quotes the writer endlessly, which impresses John ("This is the world's first junkman who is an authority on Shakespeare."). Jabbar practises the quintessentially modern tasks of recording and collecting, but unlike, say, the British author Rudyard Kipling's modern gentleman from Lispeth, he is not collecting botanical samples in scenic hill stations, but ticket stubs from rural fairs, sweets distributed at public celebrations and other everyday objects from traditional ceremonies.
The dizzying layers of this scenario illustrate how modernity cannot be understood without its putative opposite, tradition—or what is considered authentic, original, pure or local. Crucially, the surreal, comic entanglements of tradition and modernity in Baig's work—electricity produced by djinns, for example—show us how the two terms are not at odds with each other, but often interdependent.
Big M, the restaurant Baig selected for our first meeting, is a curious mixture of modern, Western fine dining and the inevitable compromises—or improvements, depending on whom you ask—that such an establishment makes to cater to Lahore's traditional middle-class tastes. On the menu, French Onion soup—Baig's order—sat next to Hot 'n' Sour soup—my order. Hawaiian steak and Italian pizza competed with Chicken Karahi and Mutton Handi for our attention. Shawarma was placed next to Adobo. And, if I was not already astounded by the sheer daring of this restaurant's hybridity, they even had something called "Italian Haleem." I did not know what it was, but felt glad it existed. The food was tasty and reasonably priced. And it was a fitting metaphor for Baig's novels—cultures thrown together in a palimpsest that makes it impossible to separate the layers.
Like Big M's colourful, kitschy menu, Mirza's novels are bold, brash, rambling amalgamations that are impossible to categorise. Are they traditional or modern, literature or philosophy, epic or fragmentary? Are they good or bad? Instead of trying to fit them within the classic categories that define literature, it may be better to understand them as subversive works that expose the untenability of these categories, and, in the process, unsettle the grounds on which they are based.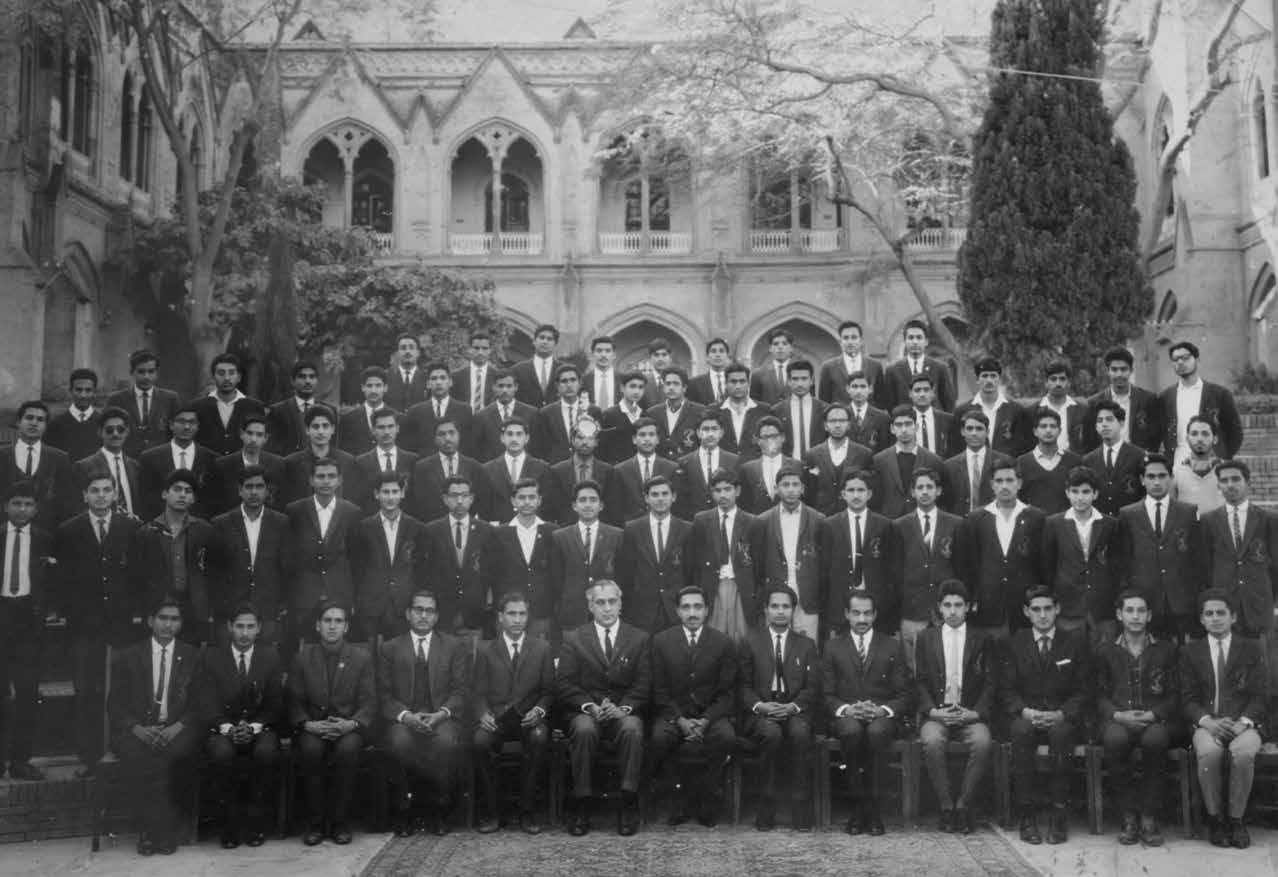 IN THE EARLY 1940s, in Sharakpur, a small agricultural town outside Lahore that is famous for the shrine of a revered saint, a local schoolteacher named Mirza Tahir Baig was fond of hanging wires from poles and hand pumps, rummaging through junkyards for spare metals and building his own circuits and diodes and other things the people of the town had never seen before or heard about. When they asked him what he was doing, he would make them sit around him and tinker with the knobs and metals he had assembled, until a human sound could be heard coming from inside the machinery. People were shocked. Some were afraid, but most were amazed by Tahir's supposedly magical powers.
A decade later, Pakistan was an independent, young nation and Tahir's son was born. The son, Athar, would develop his father's interest in radios. They would spend their time together collecting parts and building radios and other electronic gadgets.
Baig fondly remembered his father's devotion to radios. "He was always playing with radios and reading manuals about them," he told me. "He used to go to Lahore regularly to find different parts and books. Obviously, we were not very rich. Both my parents taught at the local school. My mother wasn't too happy about my father spending all our money on his hobby, but I didn't mind. I was fascinated by radios and telescopes. It felt like the world opening up to me. I still remember the time when electricity came to our town. Suddenly, there was light everywhere. It was like a miracle."
Both Tahir and Baig's mother, Sarwar Begum, were devoted readers. They provided him with a wide variety of books to read, such as the Umro Ayyar series and Alif Laila Hazar Dastan. He also particularly enjoyed reading about the rational and brilliant detectives in books by Ibn-e-Safi and Arthur Conan Doyle, but loved, most of all, popular translations of British mystery novels by the translator Tirath Ram Ferozpuri. Even now, he really enjoys a good crime, romance, mystery or horror novel, and is frustrated that these genres are excluded from literary canons.
You can read up to 3 premium stories before you subscribe to Magzter GOLD
Log in, if you are already a subscriber
Get unlimited access to thousands of curated premium stories, newspapers and 5,000+ magazines
READ THE ENTIRE ISSUE
August 2020