LAST GASP
What Tuberculosis can teach India about COVID-19
{1} IN DECEMBER 2019, Dr Lalit Anande was anxiously following the news from Wuhan. A mysterious SARS-like virus was spreading through the Chinese city. "I heard it was an airborne disease," Anande told me, recalling the conversation among his doctor friends at the time. "We were hearing that patients had similar symptoms, like coughing, fever, et cetera."
Anande's anxiety gave way to panic around February, when he saw videos coming out of China showing more and more people dying from COVID-19. "I thought Wuhan is a big city, but Mumbai is bigger in terms of population density. What would happen if something like this hits us?"
Wuhan has a population of 11.1 million, where Mumbai has a population of 18.4 million—on a smaller landmass. And Mumbai already has the melancholy distinction of being ground zero for a different infectious, airborne respiratory disease: tuberculosis.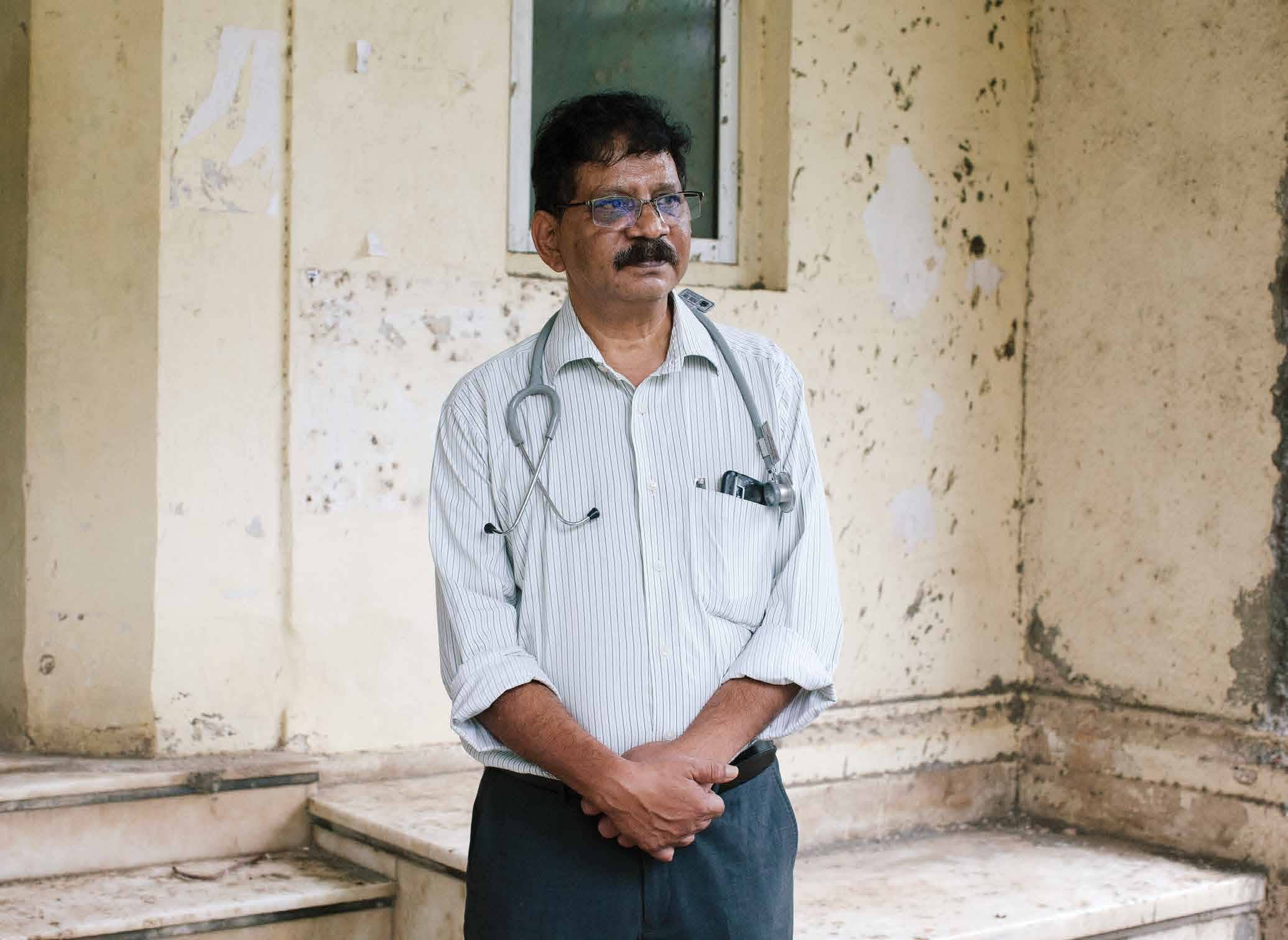 Any attempt to understand how India's pandemic response has gotten to the point it has must begin in Mumbai—one of the most crowded cities in the country, and the world. Anande is the medical superintendent of Sewri TB hospital on Mumbai's southeastern edge. The sprawling complex is one of the grand theatres of the global battle against tuberculosis. It has a residential campus for staff, and is a medical city within the megacity. When I visited it last, in 2018, to interview Anande for my book on tuberculosis, he said he was coping with a "tsunami" of patients. A wry, almost bitter joke Anande likes to crack is that "if TB was a religion, Sewri would be Mecca." The fact that Mumbai is now one of India's COVID-19 epicentres, he believes, is not a coincidence.
Anande is the kind of affable doctor patients hope they get—the type who might distract you with lame jokes while inserting a needle into your arm. He speaks fast, in short sentences, and has the air of a man who has seen too much. When I first interviewed him, he warned me that he "talks aggressively." It is easy to see why.
"When I walk in to work every morning, I don't have the luxury to greet colleagues with 'good morning,'" he had told me. "I have to walk past six dead bodies to get to my office. Some days I help them be carried out." When I asked him what he would say to people who might consider his statements too alarmist, his answer was matter-of-fact. "We are past the stage where we should be concerned that the bad news is not being delivered politely," he said, referring to the scale of antibiotic resistance in his tuberculosis patients. "Our population will go down very fast."
Anande's immediate concern upon hearing about COVID-19 was for his tuberculosis patients. "India has the highest population of TB patients, and, within India, Mumbai is where most TB patients live," he said. He was particularly nervous about a thin stretch of land he calls "the most populated part of the most populated city in one of the most populated countries." He was referring to a stretch starting at Dharavi, Asia's largest slum, and extending up to Mankhurd, Govandi, Ghatkopar, Kurla and Bhandup—a string of dense neighbourhoods in eastern Mumbai, along the Arabian Sea. "They already have lung damage," he said of the residents of this stretch. "They are immunocompromised. These are hard-working people, living in tightly-packed neighbourhoods, who contracted tuberculosis when they came to find work in this city."
By March, Anande and his staff were waiting anxiously every day for the ambulances to bring in their first COVID-19 patient. The staff at Sewri had started expressing concern about getting infected. "It reminded me of the early HIV days," Anande recalled. Even with the nationwide lockdown announced in March to try and stem the spread of COVID-19, his staff had to pass through the crowded city to reach the hospital. "They were genuinely concerned about contracting the infection while trying to get to work."
Anande had assumed the deluge would start with his tuberculosis patients catching the novel coronavirus. Then, in something like an ambush by the virus, five of his employees—all working in the same ward—tested positive on the same day. This was on 21 April.
"Since this was a TB hospital, infection-control norms that came with the new normal—like spacing people six feet apart, PPE kits, practising coughing and sneezing etiquette, et cetera—were already being followed," Anande told me over Skype. "In two hours, we set up an isolation ward. We converted an old building into a quarantine centre, as my employees did not want to go back home and risk infecting their families." Overnight, electricity supply lines had to be fixed, extra blankets and pillows had to be procured, the logistics of housing, feeding and treating his employees had to be arranged. "We had to start from procuring toothbrushes and paste to everything else. And all this was happening at my hospital, which was not a COVID centre at all."
The hospital, which is still not a designated COVID-19 centre, has been a containment zone ever since. Anande has not left the campus in four months, other than to buy groceries. The hospital has been running 24 hours a day. Patients with all degrees of respiratory stress have started turning up.
"We started getting referrals from other hospitals, where patients had been diagnosed with TB, started on treatment," Anande said. "And when they got here, we realised it was not TB at all." There is significant overlap in the symptoms of tuberculosis and COVID-19.
By the end of July, Sewri had treated 120 COVID-19 patients, 56 of whom were hospital staff. Two employees and other 11 patients died. Anande started noticing a disturbing pattern: his patients were dying faster than he could act. "Previously, my patients were giving me a window of 48 hours, then it came down to 36 hours, then they started dying within 24 hours. Now it is even shorter: they die within 12 hours. We have not seen anything like this previously. We get no time to save anyone."
Back in 2018, Anande had talked about the tubercle bacillus the way regular people talk about their human adversaries. "This is the smartest of the smartest bacteria," he said. "The badshah of all microorganisms, a master mutator. It does not kill you in an instant. It kills you slowly, excruciatingly."
He could not have known then that, in two years, the ancient bacteria would find a perfect partner in a novel virus that would bring the world to its knees.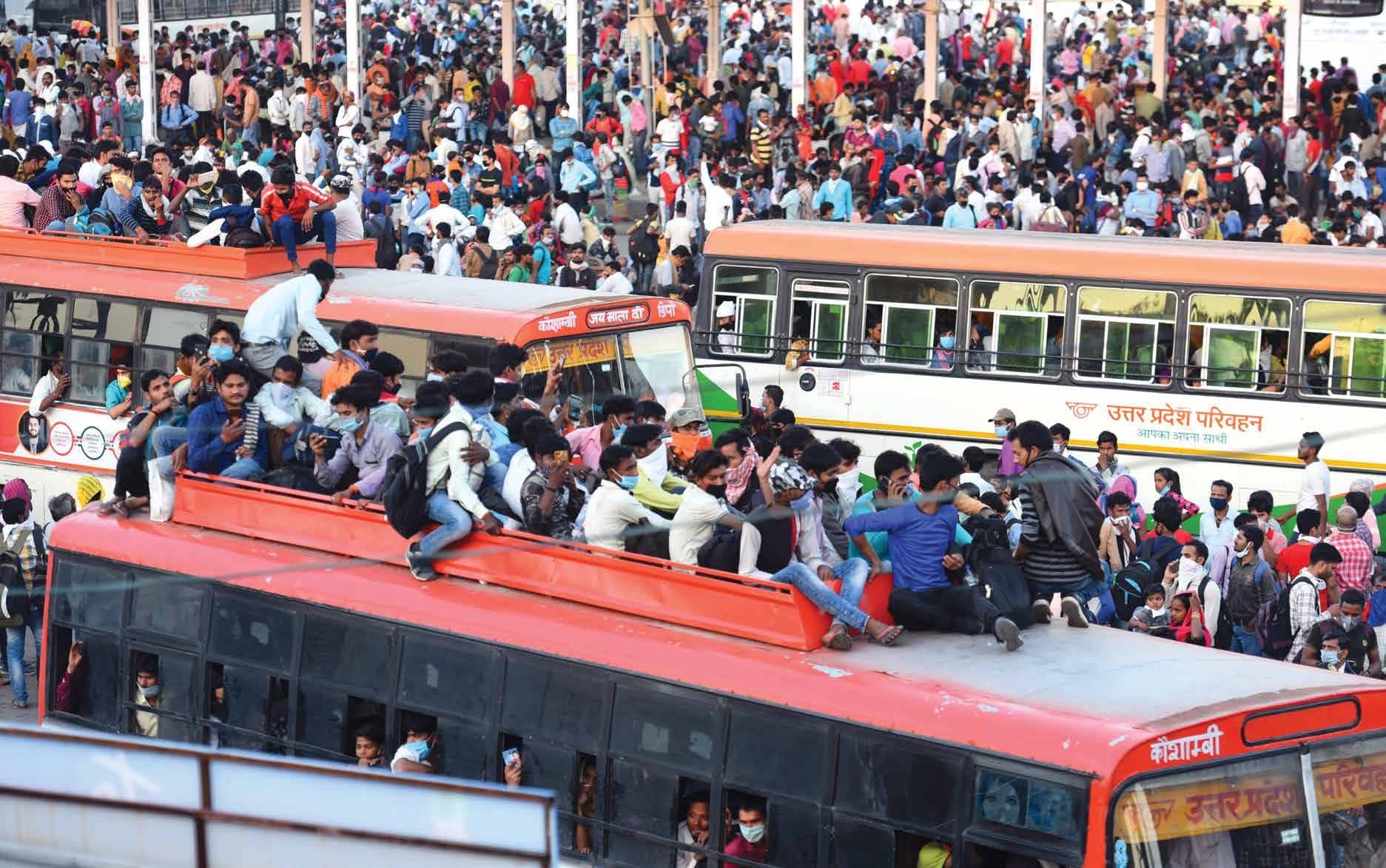 THROUGHOUT HISTORY, governments have used epidemics to consolidate power and crush dissent. Since the COVID-19 pandemic began, governments in Hungary, Turkey, the Philippines, China, Russia and elsewhere have used the health emergency to advance their political agendas. In India too, the government has given itself extraordinary policing powers, and has chosen to respond to the pandemic as primarily a law-and-order issue rather than one of epidemic control.
"In January, it was seeming like a foreign problem," Dr Peehu Pardeshi, an assistant professor of disaster studies at Tata Institute of Social Sciences, told me. Within India, "there were just three cases in Kerala." She recalled discussing with her colleagues why the first cases of COVID-19 had been reported in that state. "We knew immediately that it was because they were testing proactively, the public-health infrastructure was good in that state and they had installed scanners at airports."
As health experts such as Pardeshi and Anande grew increasingly concerned, the official mood in the country was buoyant. Prime Minister Narendra Modi was busy hosting the US president, Donald Trump, for a packed two-day visit in February. Trump first went to Modi's home state of Gujarat, then to the Taj Mahal, before arriving in Delhi. Just a few kilometres away from a banquet held in Trump's honour, northeastern Delhi was erupting in violence. Muslims faced targeted killings while the police stood by. The violence was retaliation for resistance to the Citizenship (Amendment) Act, which, along with a proposed nationwide registry of citizens, lays the ground for discrimination against India's Muslims.
It was still early in the course of the pandemic, but we know now that the Modi government's decisions since February added an economic and humanitarian crisis to the medical emergency brought on by the coronavirus. The combustible mix of civil unrest and pestilence has exposed India's frayed social fabric. On 30 January, when the coronavirus was first detected to have breached India's borders, it should not have been a surprise that the two usual companions of pestilence—hunger and stigma—would travel with it.
"At that point, we did not know whether it was spreading in Delhi or Mumbai," Pardeshi recalled. Mumbai reported its first cases on 11 March, when two people tested positive. Still, the coronavirus did not worry anyone. The Indian economy, and flights into the country, carried on as usual. Mumbai had a few cases, but all of them were traceable and "imported"—the patients had travelled into the country with the infection. There was no local outbreak. "We did know that there was a flimsy set-up at these airports, there was no quarantine, and at that point my conversations were about how this, for a change, was a rich man's disease," Pardeshi said. This would change in a few weeks, when Dharavi recorded its first positive case.
As late as 13 March, the government's official line was that COVID-19 was not a health emergency. India's health workers, however, were waking up to the slow-rising horror of a country that had failed to stockpile essential medical supplies, despite warnings from the World Health Organisation to expect and prepare for a disruption in global supply chains. Up until 19 March, when the Modi administration finally banned the export of domestically manufactured personal protective equipment such as masks, gowns and gloves, Indian manufacturers had been exporting crucial safety equipment to countries that were building stockpiles. The same day, Modi made the first of his many speeches to the nation, calling for a one-day "Janata Curfew" on 22 March. He told Indians to applaud healthcare workers from their balconies, just as people were doing in Italy and New York. The curfew was a dry run for what became the world's most brutal COVID-19 lockdown, announced with less than four hour's notice.
The government's decision to place 1.3 billion Indians under house arrest without adequate planning accelerated a catastrophic recession, left millions of migrant workers stranded without any safety net and led to widespread confusion about access to essential supplies. Migrant workers, immunocompromised patients and low-income families on the margins of society—all of them already being stalked by death—found themselves stranded. The trauma meted out to India's poor and marginalised since March parallels the tragic upheavals they endured at Partition.
Soon after the lockdown went into effect, many patients under treatment for diseases and conditions other than COVID-19 ran out of drugs and could not access medical services. Private hospitals shuttered out-patient departments and emergency services, turning away pregnant women, patients with cancer and people needing dialysis.
The panic and chaos spared no one. While most citizens scrambled to get basic food supplies, a parallel medical horror started unfolding for one of the most vulnerable health minorities: tuberculosis patients.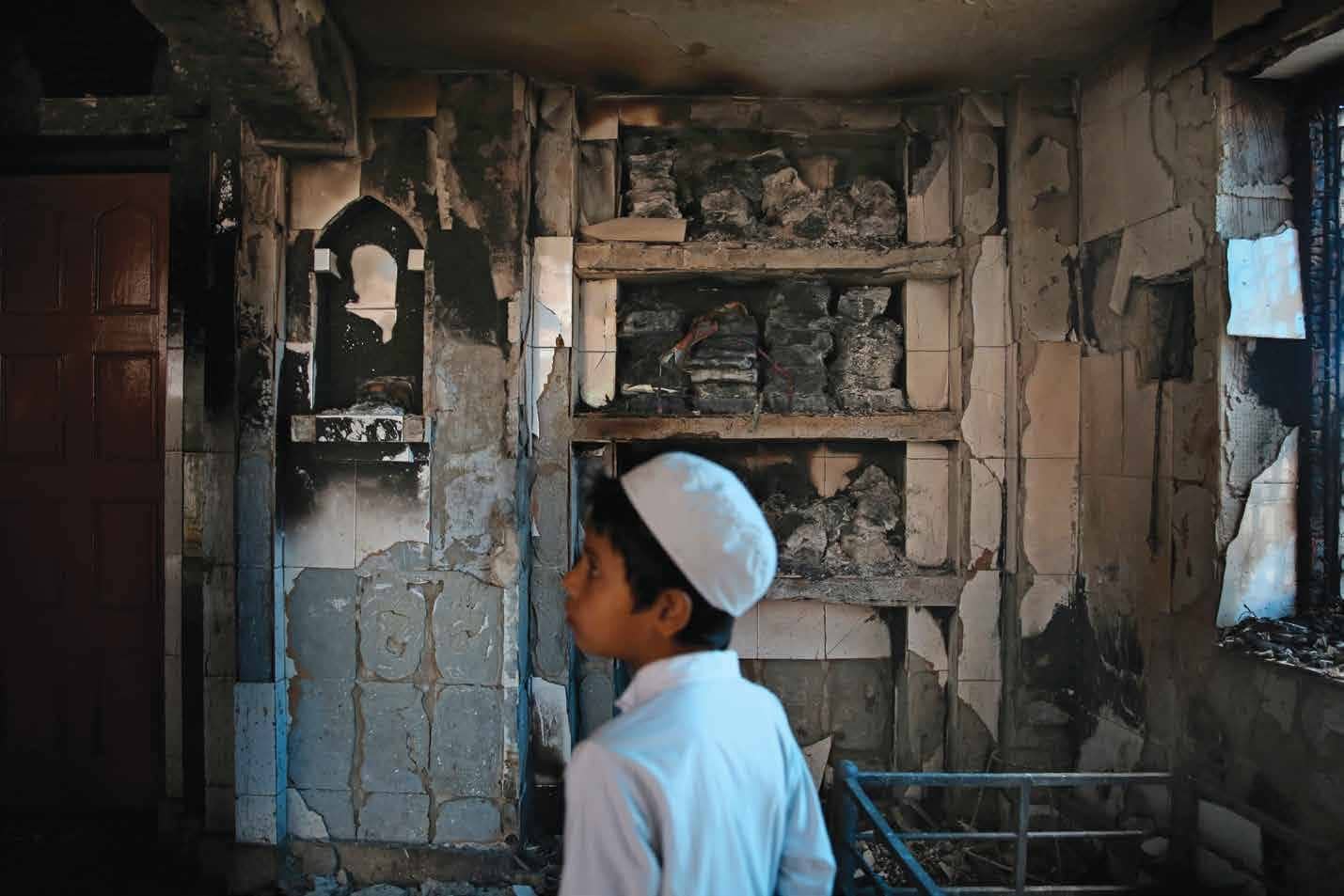 TUBERCULOSIS IS AN ANCIENT DISEASE. Once known as the great white plague—because of the anaemic pallor of patients as they wasted away—TB began eating away at humans over seventy thousand years ago. The bacteria has evolved to live with humans. The oldest recorded case of renal tuberculosis is in a 2,800-year-old Egyptian mummy.
There are three persisting myths about tuberculosis: that it is a disease of one organ, the lungs; that the rich are exempt—it is a disease of poverty; and that it is easily curable.
All three assumptions are dangerously misleading. Much like cancer, TB can strike anywhere in the body, including the spine, brain and bone marrow. Airborne infectious diseases put everyone at risk, so tuberculosis does not afflict only the poor. In 2000, Mumbai's most famous resident, the Bollywood superstar Amitabh Bachchan, was diagnosed with tuberculosis in the spine, right before the launch of his famous television show Kaun Banega Crorepati. While the disease is curable, its treatment, much like chemotherapy for cancer, has massive side effects—nearly a quarter of TB patients in India lose their hearing. And newer strains of drug-resistant TB, seen especially in cities like Mumbai, are increasingly difficult to cure.
The WHO declared tuberculosis a global health emergency in 1993. An estimated 10 million people suffer from the disease, which causes over 1.2 million deaths a year—nearly four thousand a day. By conservative estimates, 2.8 million of the afflicted live in India. In India's crowded megacities, tuberculosis still thrives as the most lethal infectious disease of our times.
TB is a light traveller. A single droplet of moisture expelled by a host with active tuberculosis is enough to infect someone else. In India's tightly packed cities, where sneezing and coughing etiquette is not common, the explosion of drug-resistant TB has become so grave that Dr Zarir F Udwadia, India's leading chest physician, has called the disease "Ebola with wings." One person with active tuberculosis can infect ten to fifteen other people through the course of a year.
There was a brief moment in history, between the 1940s and 1960s, when it looked as though the war against tuberculosis could be won. This was a few decades after the discovery of antibiotics, which resulted in a flurry of drug discoveries and research that promised to combat the disease. Of all the achievements of modern medicine, the successful treatment of tuberculosis was among those with the greatest impact on humankind. "We believed we had the tools to control it," Dr Madhukar Pai, the director of global health at McGill University in Montreal, told me. "And then, everything fell apart."
Pai was referring to a watershed event in public-health history: the AIDS pandemic. This was the public-health community's come-to-Jesus moment—where poorly funded science was up against a killer virus that doctors did not fully understand, and widespread homophobia compounded the disease's impact on one of the first groups it ravaged, gay men. By the 1980s, the world was forced to quickly learn about HIV, the new killer that suppressed the body's immunity.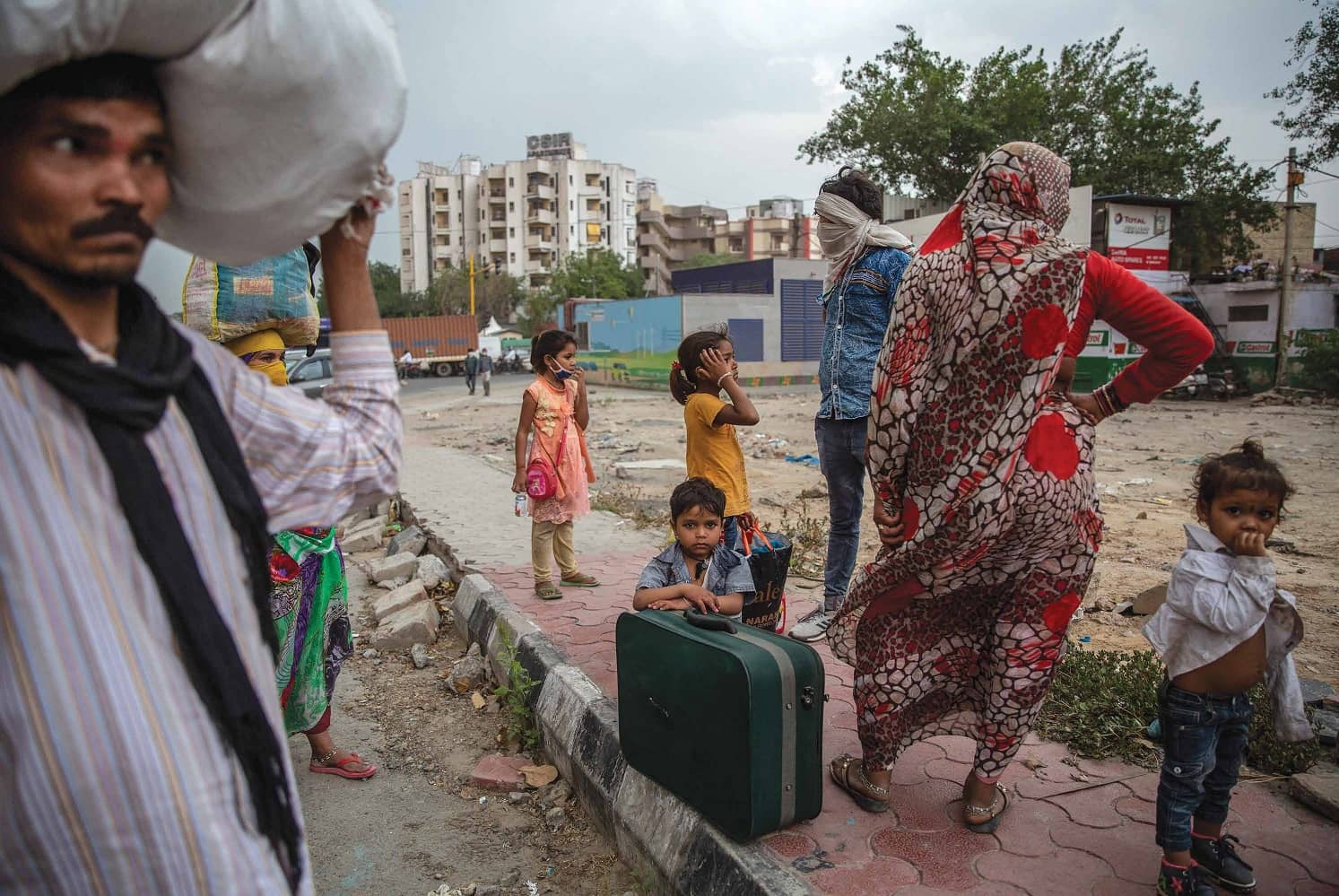 When I had visited Anande in his office at Sewri hospital, he pulled up a presentation on his desktop computer showing a stock image of the terrorist attack on the twin towers at New York's World Trade Center. "The first plane was the HIV epidemic, which brought our immunity down," he said, pointing to the passenger plane crashing into the first tower. "The second plane is the TB epidemic." Exercising his penchant for military jargon, he continued, "The third world war has begun, the nuclear bomb has already exploded, but most people are not paying attention."
Over the next two decades, HIV and TB worked like an efficient tag team. They earned the epithet of the "cursed duet" within public-health circles, and caused millions of deaths. By 1999, TB was responsible for 30 percent of the 2.5 million deaths among HIV-positive patients worldwide. Two decades later, TB continues to be the leading cause of death among people with HIV, besides being the world's most deadly infectious disease in its own right.
When HIV was the novel virus, back in the 1980s, it hijacked attention from TB. Now, the novel coronavirus is doing the same thing. It has stolen the thunder from every other global health-intervention programme, including those for HIV and TB. Within the health community, this has come to be known as the "covidisation" of public health. According to Pai, the treatment of tuberculosis has arguably been the worst impacted by this.
In March, when the global epicentre of the pandemic was in Europe and the United States, Pai was worried about what it would do to developing nations when it had wreaked havoc even in the robust health systems of richer nations. "The COVID-19 epidemic is now taking off in countries such as India and South Africa," Pai wrote in Forbes in mid March. A nationwide lockdown had not yet been imposed in India. He warned that in countries already dealing with poverty, malnutrition and large populations with immunosuppressive conditions, every caution must be taken to "protect TB patients and survivors from COVID-19 exposure."
These two diseases have become the new tag team. Both tuberculosis and COVID-19 primarily attack the lungs, and interfere with host immunity. Both are highly infectious and airborne, transmitted mainly through close contact, and both can cause similar symptoms, such as dry cough, fever and shortness of breath.
As lockdown measures were implemented, many tuberculosis patients lost access to medication and could not visit doctors for care. Systems of surveillance and diagnosis that are crucial to identifying new cases came to an abrupt halt. Untreated, often undiagnosed patients were locked in small houses, creating boomeranging circles of infection within families. "Everyone who had my phone number started calling me," Anande told me. "Sometimes at 3 am, sometimes after waking up from a nightmare."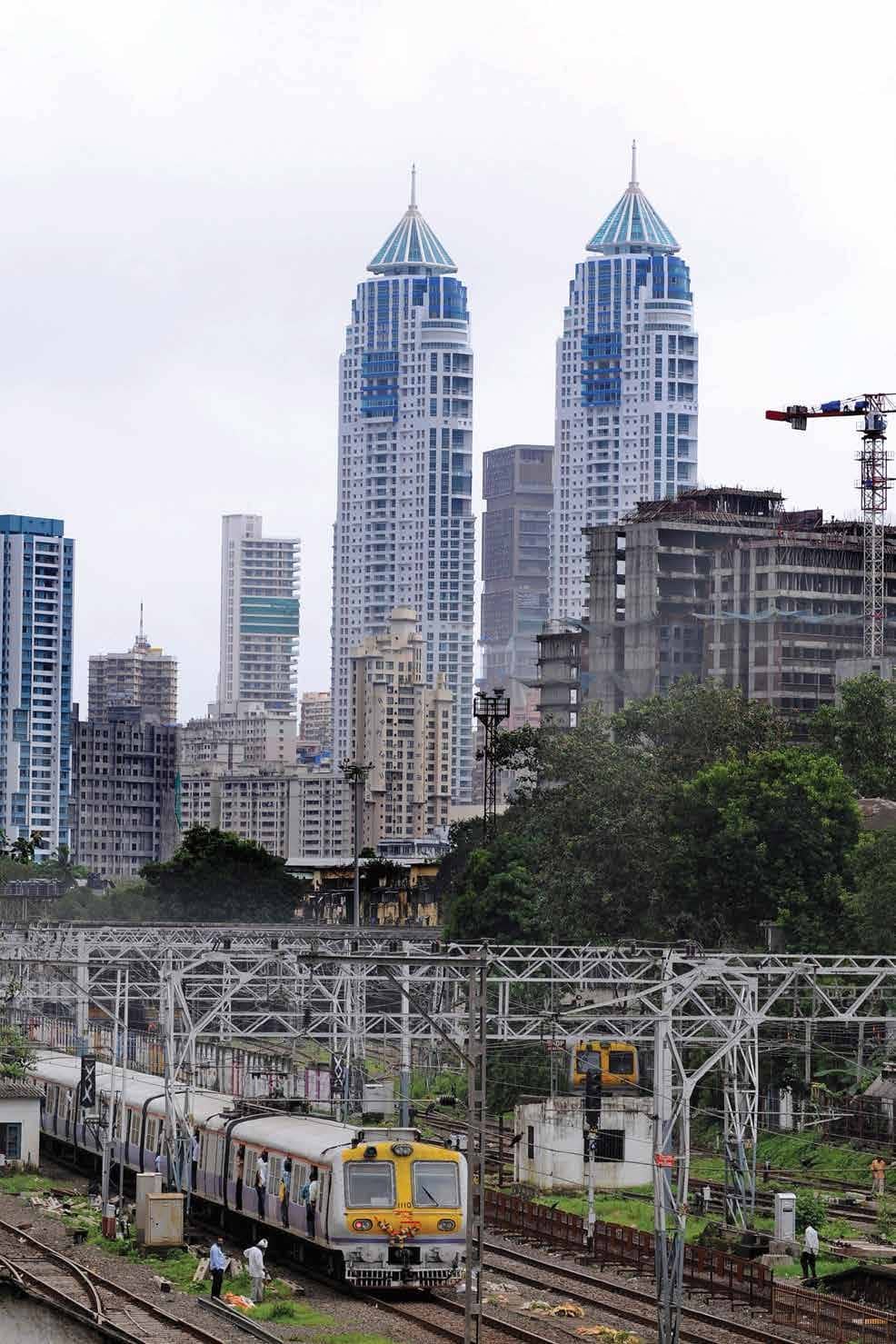 Anande noticed a different, urgent tone in public conversations about the coronavirus right from the beginning. That kind of seriousness, he said, had never been accorded to TB. "Everything I have seen in the last thirty years, as a doctor treating TB patients, was exactly this," he said. "But somehow, this time, people were concerned, scared about things that they had never cared about. TB patients have been raising their voices about the exact same issues: lack of health infrastructure, importance of coughing etiquette, the associated stigma." The same factors fuelled TB, Anande continued, but since it was largely affecting the poor, no one was overly concerned. "With COVID, rich people started getting infected, and there was panic everywhere."
Other TB experts also noted the difference with displeasure. "All of us have come a long way with TB," Dr Lucica Ditiu, the executive secretary of the global Stop TB Partnership, said during a webinar in April. "In spite of being an infectious disease, in spite of killing four thousand people a day, we were not able to get a vaccine in more than, what, ninety years? And now we have this disease, which has been known for a hundred and twenty days and we have a hundred vaccine candidates. We were on track for getting more attention and money. Now, we have to live with a new reality in which COVID is an emergency. But we must not forget that TB is our first priority."
You can read up to 3 premium stories before you subscribe to Magzter GOLD
Log in, if you are already a subscriber
Get unlimited access to thousands of curated premium stories, newspapers and 5,000+ magazines
READ THE ENTIRE ISSUE
August 2020