The Shark and The Shrimpers
The Atlantic|May 2020
After the BP oil spill, a well-known lawyer helped land a $2 billion settlement for gulf coast seafood-industry workers, including 42,000 vietnamese fishermen. Only one problem: they did'nt exist.
By Francesca Mari. Photohgraphs by Elijah Barret
In 2010, Dung Nguyen, a 39-year-old Vietnamese fisherman living in Dickinson, Texas, decided to take his boat out early in the season. Peak shrimping in Texas's Galveston Bay wouldn't begin until mid-August, but Nguyen was saving to send his three children to college, so in April, he began heading out for four or five days at a time. Nguyen was accustomed to long days; he had come to America as a refugee in 1992 and had saved for years to buy his first boat. That season, the waters were calm and the catch was good; when he wasn't harvesting shrimp, Nguyen lay on his cot watching Vietnamese soap operas. Then, on April 20, a friend radioed him: The Coast Guard was calling everyone back to shore. Deepwater Horizon, a BP oil rig 40 miles off the coast of Louisiana, had exploded. Nguyen was far from the flames and the oil. As he traveled home, he saw only an endless expanse of night and a sliver of moon. But when he reached the dock at three in the morning, the Coast Guard forced him to dump his catch. The three evenings he'd spent at sea, and the thousands of dollars he'd laid out for diesel, had been a waste.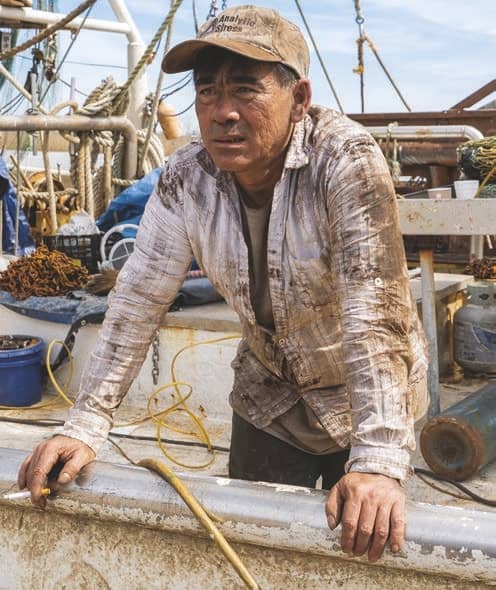 In the days that followed, Nguyen watched the news anxiously. He saw aerial shots of crude oil coating the waters and heard one ominous number after another: the days the well had been hemorrhaging oil, the gallons that had bled into the Gulf of Mexico. On day 13, the National Oceanic and Atmospheric Administration closed 6,814 square miles of the Gulf's water to fishing (and would eventually shut down 73,000 more). On day 60, Nguyen knew that the season, and probably the industry, was ruined. The spill was a major story across the country, and even if Nguyen could catch shrimp that passed safety inspections, no one would buy it.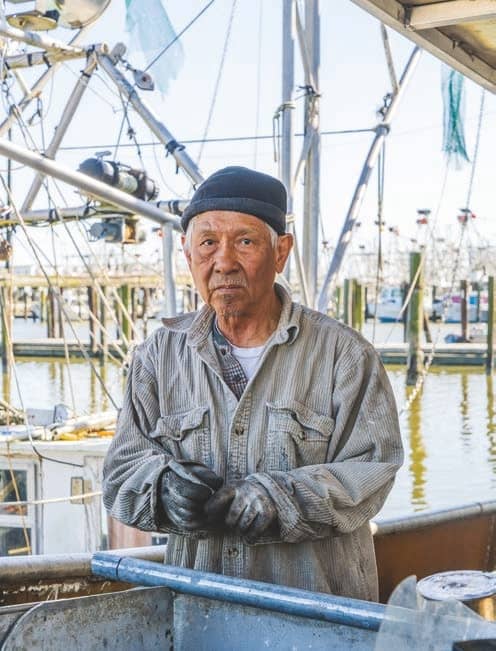 The Deepwater Horizon well spewed oil for 87 days; it was one of the largest environmental disasters in American history. The Gulf's oyster beds were wiped out, as were 100,000 birds, many of whom died from consuming oil as they fed or pretend. The region was already one of the nation's poorest, and its three major industries— seafood, tourism, and oil and gas—were ravaged. Scientists were uncertain how long the environment would need to recover, and residents didn't know what to expect or how to cope—whether to wait for the cleanup or find another job; whether to eat their catch or throw it out; whether to teach their children to fish or sell their boats. Many of the unemployed, unable to qualify for loans, turned to payday lenders. Tensions festered and flared. That spring and summer, calls to the National Domestic Violence Hotline from Louisiana rose by 21 percent.
In the seafood industry, no one was hit harder than the Vietnamese, who account for up to half of its workforce on the Gulf Coast. Many had come to America as refugees after the fall of Saigon. Shrimpers in their homeland, they sought the familiar climate of the coasts of Texas, Louisiana, Mississippi, and Alabama.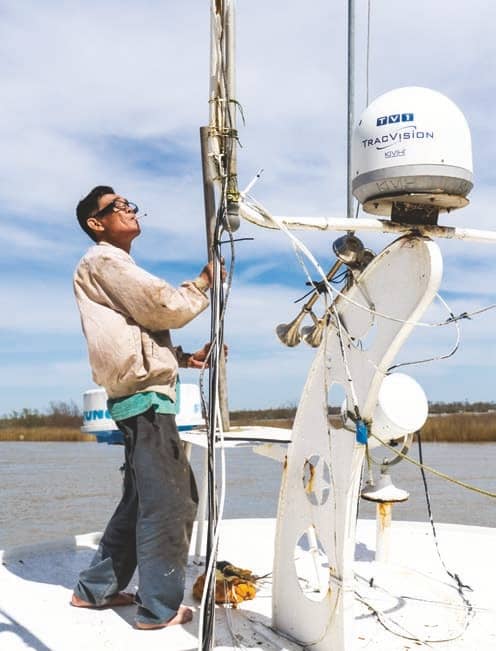 Within weeks of the Deepwater explosion, the community got good news: Mikal Watts, a powerful plaintiff's attorney known for electrifying juries on behalf of the "little guy," decided to represent the Vietnamese fishermen against BP. A high-school debate-team wunderkind, he had graduated from the University of Texas School of Law at 21 and started his own firm by the time he was 30. He'd become a multi-millionaire, winning high-profile cases against Ford and Firestone for manufacturing defects that led to exploding tires, and against the makers of a diabetes drug that destroyed the liver.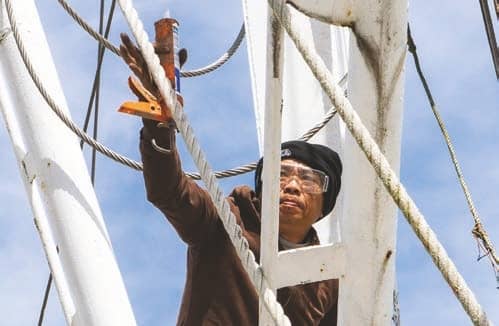 A sturdy egg of a man in his early 40s with a hawkish nose and a shiny dome, Watts considered the suit against BP clear-cut. "BP was a three-time felon," he told me. "It pled guilty to a felony in 1999 from a spill in Alaska. It pled guilty to killing 15 people in Texas City in 2005. It was still on probation for that." Many plaintiff's attorneys believed that a settlement over the explosion could rival the landmark $246 billion paid out by tobacco companies to state governments in the late '90s.
Watts hooked up with a South Texan named Eloy Guerra, who made a living pitching potential mass torts to lawyers, as well as recruiting plaintiffs for the cases. Several years earlier, Watts had worked with Guerra (who declined to comment for this story) to go after the Federal Emergency Management Agency for the formaldehyde in the trailers used as housing after Hurricane Katrina. "People were gassed, in effect, with the high humidity of the Gulf Coast," Watts said of the case, which was settled for $42.6 million.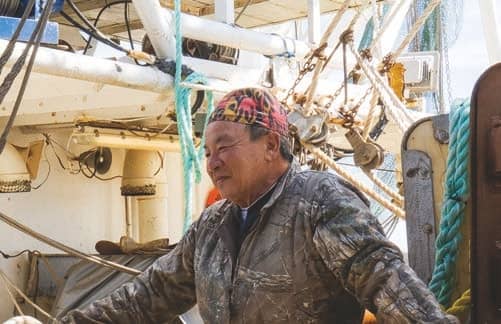 It was Guerra's idea, according to Watts, to seek out seafood workers harmed by the oil. "We are going to get you 5,000 to 7,000 clients," Guerra emailed Watts in May 2010. "We are going to need $900,000." Later Guerra emailed, "I will get you 20,000 claims if you want them." Watts did. He upped his investment to $5 million for 20,000 plaintiffs, then $10 million for 40,000. And in August, Watts announced the haul. He was representing 40,000 fishermen, nearly all of them Vietnamese. More than 300 legal actions were already pending against BP and other companies implicated in the spill: fines for environmental destruction; claims for lost income and property damage filed by tour-guide operators, hotel workers, and coastal home owners. As has been the practice since the '70s and '80s, when asbestos and breast-implant mass-injury torts were inundating the courts, nearly all civil matters related to Deepwater Horizon were consolidated into one giant proceeding, called a multidistrict litigation. MDL 2179 was assigned to a federal district judge named Carl Barbier, in New Orleans.
One of Barbier's first tasks was to appoint a small cadre of lawyers to the Plaintiffs' Steering Committee to litigate on behalf of all the claimants. These were coveted slots, conferring prestige, influence, and almost certainly extra money. While Watts and the other plaintiffs' attorneys were poised to rake in substantial sums in contingency fees if their cases succeeded, steering-committee members could also bill for their work establishing BP and its subcontractors' culpability for the whole mess. More than 100 lawyers applied for the committee; Watts, who had more clients than any other attorney, was one of the 15 selected.
Nearly two years later, in March 2012, the Plaintiffs' Steering Committee settled with the oil company and created a $2.3 billion fund solely for seafood workers, including oyster shuckers, crab pickers, and Watts's captains and deckhands—who accounted for threequarters of all the seafood claimants. That meant something like $1.3 billion was headed to Watts's clients—an average of $32,000 per person, if the money was divided equally, which wasn't likely— and $400 million in contingency fees for him and his investors.
There was one problem, however: His fishermen didn't exist.
A strange industry has grown up around mass torts, consisting of middlemen who bring potential suits to big-deal lawyers, contractors who do the legwork of finding clients, and investors who help pay the expenses in return for a portion of the award from any victory. This last element—a form of legal financing called third-party litigation funding—proliferated during the 2008 recession, in part because lawsuits are somewhat insulated from the vicissitudes of the market. Investors might spread their money across a portfolio of cases to limit their vulnerability on any single one or, as in the arrangement Watts and his partners put together, take a cut of the contingency fee for an individual matter. Third-party litigation funding levels the playing field for people who can't afford to sue on their own—and thus is a tool to help hold corporations accountable. But the imperative to keep investors happy can prompt decisions that have little to do with "making whole" those who have been harmed.
ONE OF THE SUREST PATHS TO A HANDSOME PROFIT ON A MASS TORT IS FOR IT TO BE, WELL, MASSIVE. WHICH IS WHY, AFTER DISASTERS LIKE DEEPWATER HORIZON AND THE CALIFORNIA WILDFIRES, LAWYERS DESCEND EN MASSE, VYING FOR CLIENTS.
Among Watts's investors was his friend and fellow plaintiff's attorney Robert Hilliard, who brought in a wealthy Corpus Christi businessman named Max Duncan to cover his approximately $6 million stake. John Cracken, a Dallas plaintiff's lawyer who'd won numerous hefty settlements (such as $8.2 million from Taco Bell for the families of four people killed during a restaurant robbery), kicked in another $2 million. And Watts made his own $3 million contribution.
One of the surest paths to a handsome profit for a mass tort is for it to be, well, massive. Which is why, these days, after disasters like Deepwater Horizon and the California wildfires, lawyers and their recruitment troops descend en masse, vying for clients. One by one, injured parties have to be found and educated about the lawsuit, and proof of their damages established through tax forms and other documents.
To represent as many clients as possible, as quickly as possible, Watts and his fellow investors relied on an army of field-workers who spread out along the coast—and it was in this messy and time-consuming process that the case went awry. According to Watts's version of events, by the time he began to realize the scope of the problem, he was in too deep to get out.
Right after the spill, the BP-funded Gulf Coast Claims Facility opened 36 offices that initially issued small emergency payments to seafood workers and others harmed by the oil. Nguyen got one check for $5,000 and another for about double that. At that point, in exchange for agreeing never to sue BP, he was eligible for a final check based on two years' estimated earnings. Or he could forgo the quick cash and join the mass tort in hopes of eventually getting more. (BP declined to comment on any aspect of this story.)
Nguyen decided to go with the sure money—he was his family's sole breadwinner and had virtually no savings. To file the paperwork, he hired a lawyer from Houston who 10 years earlier had helped him and his fellow fishermen protest state wildlife regulations that threatened to put them out of business. Tammy Tran, or "Auntie Tammy," had fled Vietnam with her infant son during the fall of Saigon, and her family's U.S. citizenship had been sponsored by a military captain who lived in San Antonio, Texas. Inspired by reading To Kill a Mockingbird, Tran told me she enrolled in the University of Texas School of Law in 1982 and became the first Vietnamese American to graduate. In class, she was scared to ask questions, until her professor—future Senator Elizabeth Warren— encouraged her. "If you don't understand, trust me, 80 percent of them don't understand," Tran recalls Warren telling her.
After graduation, Tran was hired by the premier law firm Fulbright & Jaworski. "Every night, I carried my son to the office," Tran told me. "A normal lawyer writes, like, five drafts. I have to write a hundred drafts to make it good." In 1997, she opened her own firm to represent Vietnamese Americans, who, Tran told me, are reluctant to speak up for themselves. "My people are very sweet," she said. "We're so polite."
When Tran filed for the third payment for Nguyen, in September 2011, a claims administrator told her that he wasn't eligible: He was already a client of Mikal Watts. This came as a surprise to Nguyen, who'd never heard of Watts, but not to Tran. Dozens of others had already come to her in a similar predicament; eventually, she would represent 439 people who'd been claimed as clients of Watts's without their knowledge. She was convinced that the wealthy lawyers were targeting her clients because they were Vietnamese. "They think we are stupid," she said. "They think we don't fight!" Determined to disprove this, Tran began building a class-action suit against Watts for identity theft. Eighteen parties, including Nguyen, signed on.
You can read up to 3 premium stories before you subscribe to Magzter GOLD
Log in, if you are already a subscriber
Get unlimited access to thousands of curated premium stories and 5,000+ magazines
READ THE ENTIRE ISSUE
May 2020