The Mayor of New Orleans Takes On The City's Murder Problem
The Atlantic
|
September 2015
Since 1980, more than 260,000 black men have been killed in America - nearly five times more Americans than died in the Vietnam War. Mitch Landrieu, the mayor of New Orleans, is on a crusade to stop the killing and break the cycle of violence.
Jeffrey Goldberg, photographs by William Widmer
In late april of 1994, a 9-year-old African American boy from the broken-down Central City neighborhood of New Orleans wrote a letter to President Bill Clinton, asking him to bring about an end to the violence that was devastating his city.
"Dear Mr. Clinton," James Darby began. "I want you to stop the killing in the city. People is dead and I think that somebody might kill me. So would you please stop the people from deading. I'm asking you nicely to stop it. I know you can do it. Do it. I now you could." He signed the letter, "Your friend, James."
Ten days later, on May 8, Mother's Day, Darby was visiting A. L. Davis Park with several members of his family. The park, named after Abraham Lincoln Davis, the first African American to sit on the New Orleans city council, is a compact rectangle of basketball courts and grass patches situated directly across the street from a public-housing complex.
Darby, his mother, Janice Payne, and her sister laid out a picnic for their family. Soon they were playing in an impromptu touch-football game with other families. At first, spirits were good, but the game became tense, and amiable mockery suddenly gave way to taunting. A fight erupted. One of the players, apparently associated with Darby's family, punched a 16-year-old girl named Karen Norfleet in the eye. Norfeet's 14-year-old brother, Michael, turned to members of Darby's family and, according to witnesses, said, "Wait here. You're going to get yours."
Michael and Karen Norfleet ran home to their apartment in a nearby housing project. They found their 19-year-old brother, Joseph, seated on a couch, drinking Bacardi. Joseph saw Karen's eye and became angry. He had just returned home from a shift on a lawn-maintenance crew. He was tired, somewhat drunk, a bit stoned, and in a foul mood. A short discussion about the merits of immediate retribution ensued. An older man in the house, a 32-year-old convicted felon named James Walker, the son of Norfeet's mother's boyfriend, urged Joseph to defend his sister's honor.
Joseph Norfleet admired Walker, and so rose to his challenge. He grabbed a shotgun from a closet, and the men drove with Michael to the park. They soon located the people involved in the football-game altercation. The car slowed. Someone inside the car is believed to have yelled, "Yo, bitches!" Joseph pointed the shotgun out the window and pulled the trigger. Joseph Norfleet had been shot twice in his life the first time when he was 15, as a victim of a robbery, and then, at 17, during a drive-by shooting in his neighborhood but he had never before fired a weapon.
Norfleet missed his intended target, a man associated with the Darby family. James Darby, who was eating potato chips when the Norfleet rolled up, was struck in the head. Two other people, including Darby's uncle, were wounded when they were struck by fragments of the boy's skull. Janice Payne laid herself atop her son and told him that she loved him. The 9-year-old who had feared being killed lay dead on the street. Darby was one of 424 people murdered in New Orleans in 1994. At the time, New Orleans had the highest murder rate of any city in the country. The killing of a small child will generally provoke immense public and police attention even when the murder takes place in an otherwise overlooked African American community and Joseph Norfleet and his brother Michael were quickly arrested. Joseph was convicted of first-degree murder. His sentence was predetermined by Louisiana law: life without the possibility of parole. Louisiana's sentencing guidelines are among the most stringent in the country, and so Norfleet, who was then 19, understood that, barring a pardon from the governor an improbability, given both the infrequency of such pardons and, especially, the age of his victim he would spend the rest of his life as a resident of the country's largest maximum security prison, the Louisiana State Penitentiary at Angola.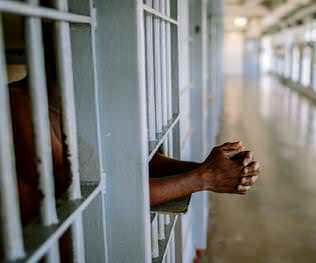 At the time of Darby's Death, Mitch Landrieu was a Democratic state legislator who lived less than two miles from the park where Darby was shot. Perhaps because of Darby's age, or perhaps because of the utterly random quality of Darby's death, Landrieu, who is now serving his second term as the mayor of New Orleans, mentions his name with some regularity in speeches about crime and public order and the decimation by gunfire of his city's poor African American neighborhoods. Landrieu notes melancholically that, had Darby lived, he would be 30 years old today. "Maybe he'd be a doctor, maybe he'd be a lawyer," he says. But he adds that, given the straitened circumstances of Darby's youth, he might one day have found himself, as a young man in an unforgiving neighborhood, armed and ready to kill. "It's a roll of the dice. People get out of Central City, they do," Landrieu told me recently. "But many don't. If life had gone differently for Joseph Norfleet and James Darby, who knows? Joseph Norfleet could have been that 9-year-old victim. Maybe Joseph Norfleet would be dead and James Darby would be in prison today. We see this so often—today's shooter is tomorrow's victim."
Landrieu and I were talking about the Darby murder while driving to Angola. The prison, 130 miles from New Orleans, could legitimately be considered the city's most distant neighborhood. Of the roughly 6,300 men currently imprisoned at Angola—three-quarters of them there for life, and nearly 80 percent of them African American—about 2,000 at any given moment are from New Orleans. Thousands of children in New Orleans—a city whose population today is roughly 380,000—have fathers who will reside until death in Angola.
"This place will bring you to your knees," Landrieu said.
Why?
"What you're going to see is a huge governing failure on the part of our society. This country has the highest incarceration rate in the world, and Louisiana has the highest incarceration rate in the country. That's failure."
Landrieu visits Angola on occasion to learn more about a crisis that has come to consume him. He decided, early in his first term, to devote the resources of his city to solving one of this country's most diabolical challenges—the persistence of homicide in poor African American communities. The numbers are staggering. From 1980 to 2013, 262,000 black males were killed in America. By contrast, roughly 58,000 Americans died in Vietnam. In New Orleans, about 6,000 African American men have been murdered since 1980. The killers of these men were, in the vast majority of cases, other African American men. In New Orleans, 80 percent of murder victims are believed to have known their killer.
After a three-year decline in the number of homicides in New Orleans, a recent spike in murders matched by spikes in other cities, including Chicago and Baltimore threatens to make 2015 a much more violent year in Landrieu's city than he would have imagined. "We do not know why it's curving back up," he said.
"We do know that the gang and group violence is down in areas where we're interrupting violence. But maybe this is like pressing one side of a balloon, I don't know. I do know that if we as a country took this seriously, we would treat this as a crisis and not stop until we fixed it."
Landrieu's preoccupation with the homicide plague afflicting black America is an unusual one, even among big-city mayors who face the same appalling challenge, especially because his city confronts a unique set of threats to its health, and even to its existence. When Landrieu was first elected mayor, in 2010, he inherited a city from a mayor, Ray Nagin, who would soon be of to prison himself that had been broken by a hurricane. "It looks like a lot of that place could be bulldozed," the then speaker of the U.S. House of Representatives, Dennis Hastert, said of New Orleans in 2005, shortly after the levees gave way.
New Orleans did not disappear, of course, but neither did its troubles. As we drove to Angola, I asked Landrieu why he has made homicide a seemingly ineradicable disease in a gun-saturated country whose popular culture glorifies violence his chief priority.
"I didn't grab this. This problem grabbed me," he said. "I guess you could say I'm obsessed with it. I don't understand why it's okay in America a country that's supposed to be the greatest country in the world, a place with more wealth than anywhere else for us to leave so many of our citizens basically dead. Why do we allow our citizens to kill each other as if it's the cost of doing business? We have basically given up on our African American boys. I'd be a cold son of a bitch if I ignored it, if I just focused on the other side of town, or focused just on tourism.
"I'm absolutely certain we have the money and the capacity to solve this problem, but we do not have the will. This problem doesn't touch enough Americans to rise to the level of a national crisis. But these are all our children. I'm embarrassed by it. How could this be normal?"
Landrieu, who is 55, is bald and tank-like in build. His physical appearance would be intimidating, except that his face is open and nearly perfectly round. He is also pathologically gregarious, a retail politician of almost Bill Clinton–level dexterity, and he has a Clinton-like need to be heard, and to be liked. He is also prolix and self-winding: once he becomes fixed on a subject, the words come in torrents.
"This is absolutely not the state of nature," he said to me. "It's treated like it is, but this is a lie. We've got to figure out as a nation that the current state of affairs is not acceptable: schools that are not working, people who don't have jobs, and, consequently, young men killing each other because they don't see anything better for themselves."
Landrieu and a largely African American team of law enforcement officials, sociologists, and government reformers have tried to solve this problem in diverse ways. Under the rubric of a program called NOLA for Life, they are experimenting with new and comprehensive methods of diverting young black men from the path of self-destruction.
The program includes mental-health and substance-abuse counseling, job training 52 percent of African American men in New Orleans are not working and a package of efforts designed to break the cycle of retribution that often gets sparked when someone is shot. Teams of counselors, some of whom are ex–gang members, are deployed to the city's emergency rooms to prevent aggrieved relatives and friends of shooting victims from exacting revenge.
Other aspects of NOLA for Life include summer camps and a midnight basketball league of the sort that was widely mocked when President Clinton made it part of his 1994 crime bill. But the most innovative feature of Landrieu's effort might be the city's Group Violence Reduction Strategy, which is based on the work of David Kennedy, a criminologist at the John Jay College of Criminal Justice, in New York City, who argues that the targeting of small but dense networks of gang members in specific geographic locations men in the 16-to-24-year-old bracket who are the most likely to shoot and get shot will yield disproportionate reductions in violence.
The centerpiece of this strategy is the "call-in," in which young men on the precipice those who are acquainted with the criminal-justice system but have not yet been convicted of crimes that would earn them decades in Angola are alternately cajoled and threatened into obeying the law. Highly stylized and minutely scripted, the call-ins take place in New Orleans now at least four times a year. The call-in is initiated when a group of 20 or so young men, either on parole or in temporary residence at the parish jail, are ordered to appear in a municipal courtroom on a certain morning, without being told why.
I attended a call-in one morning not long ago. Officers seated the young men who had been summoned on two sides of the high-ceilinged courtroom. Twelve men in orange jumpsuits, prisoners brought to court from the parish jail, sat on one side, and 11 men, free but on probation, sat on the other, facing each other. Several of the young men had arranged their faces to reflect boredom and disdain, but I noticed at least a few flashes of surprised recognition when Landrieu marched into the courtroom. He was followed by a long, solemn column of prosecutors, law-enforcement officials, social workers, clergy, and physicians. The phalanx split in two the representatives of law enforcement sat on the left side of the gallery, facing the presiding judge; physicians, counselors, and community leaders sat on the right.
The mayor slowly approached the podium, facing the judge, and began speaking in a preacher's cadence.
"My name is Mitch Landrieu," he began. "I'm the mayor. We asked all of you to come today because we want to talk to you. We came here with a clear and simple message. The killing on the streets of New Orleans has to stop. There's still too much shooting. There's too much death, too much devastation. It's tearing us apart as a community, and it's happening and you're participating in it. We came here today as a community to tell you that it's got to stop. It's got to end.
"We would not be here today, you would not be here today, if we did not care about you. I'm tired of getting a phone call in the middle of the night from the police chief saying, 'Mr. Mayor, I'm sorry to inform you that we got a message that shots rang out, we arrived on the scene, we found a young African American man on the pavement, blood running out of his head, dead on arrival. No witnesses.' This city can't survive we can't survive unless we get the shooting to stop. I brought some folks with me, and I'm going to ask them to talk to you and tell you who they are and what they want."
You can read up to 3 premium stories before you subscribe to Magzter GOLD
Log in, if you are already a subscriber
Get unlimited access to thousands of curated premium stories, newspapers and 5,000+ magazines
READ THE ENTIRE ISSUE
September 2015