The Case of the Phantom Papyrus
The Atlantic|June 2020
A renowned Oxford scholar claimed that he discovered a first-century gospel fragment whose text closely matched modern Bibles. Now he's facing allegations of antiquities theft, cover-up, and fraud.
On the evening of February 1, 2012, more than 1,000 people crowded into an auditorium at the University of North Carolina at Chapel Hill. The event was a showdown between two scholars over an explosive question in biblical studies: Is the original text of the New Testament lost, or do today's Bibles contain the actual words—the "autographs"—of Jesus's earliest chroniclers?
On one side was Bart Ehrman, a UNC professor and atheist whose bestselling books argue that the oldest copies of Christian scripture are so inconsistent and incomplete—and so few in number— that the original words are beyond recovery. On the other was Daniel Wallace, a conservative scholar at Dallas Theological Seminary who believes that careful textual analysis can surface the New Testament's divinely inspired first draft.
They had debated twice before, but this time Wallace had a secret weapon: At the end of his opening statement, he announced that verses of the Gospel of Mark had just been discovered on a piece of papyrus from the first century.
As news went in the field of biblical studies, this was a bombshell. The papyrus would be the only known Christian manuscript from the century in which Jesus is said to have lived. Its verses, moreover, closely matched those in modern Bibles—evidence of the New Testament's reliability and a rebuke to liberal scholars who saw the good book not as God-given but as the messy work of generations of human hands, prone to invention and revision, mischief and mistake.
Wallace declined to name the expert who'd dated the papyrus to the first century— "I've been sworn to secrecy"— but assured the audience that his "reputation is unimpeachable. Many consider him to be the best papyrologist on the planet." The fragment, Wallace added, would appear in an academic book the next year.
Though he didn't mention it onstage, Wallace had recently joined something called the Green Scholars Initiative. The program was funded by the Green family, the evangelical billionaires who own the Hobby Lobby craft-store chain. It gave handpicked scholars access to the thousands of artifacts the family had collected for their Museum of the Bible, a soaring $500 million showplace that would open a few years later near the National Mall in Washington, D.C.
Wallace's ties to the Greens made it easy for observers to connect the dots: The Mark papyrus had to be one of the manuscripts the Greens had bought for their museum. And the papyrologist who worked out its first-century date had to be the world-renowned classicist Dirk Obbink. The Greens were known to have hired him as a consultant during their antiquities buying spree.
His enlistment had been a coup. A tall Nebraskan with a mop of sandy hair, Obbink was in his mid-40s in 2001 when the MacArthur Foundation awarded him a half-million-dollar genius grant. His technique for reassembling papyrus scrolls carbonized by the eruption of Mount Vesuvius in a.d. 79 was a feat of three-dimensional puzzle-solving.
Sought by universities and cultural institutions the world over, Obbink taught at Columbia before leaving, in 1995, for Oxford, home to the world's largest collection of manuscripts from the ancient world: half a million papyri that a pair of young Oxford scholars had excavated in Egypt a century earlier. Obbink's post as a general editor of the collection—the media sometimes called him its "director," though officially no such title exists—made him one of his field's most powerful figures. Wallace had not overstated his qualifications.
But years passed with no news of this "first-century Mark," as the phantom manuscript came to be called. There was no book in 2013, no exhibit when the museum opened in 2017. Wallace's blog filled with hundreds of comments. "It has been 5 years," readers complained. "Hurry up!" One man simply quoted from the Book of Proverbs: "Expectation postponed makes the heart sick."
Yet in 2018, when Obbink finally published the fragment, it made certain hearts even sicker. The Greens would see their dreams of a first-century gospel dashed. The University of Oxford would be thrust into the news in a labyrinthine case of alleged antiquities theft, cover-up, and fraud. And one of the most illustrious figures in classics, though protesting his innocence, would find himself at the center of a trans-Atlantic investigation.
DIRK OBBINK HAD RUMMAGED for diamonds in the rough since his boyhood in Lincoln, Nebraska. In 2002, the year after he was awarded the MacArthur prize, his mother, Dorithy, told Smithsonian magazine that as a child her son had haunted thrift shops and the town dump, coming home with "a bunch of junk." His fascination with other people's trash carried into his years in New York, where he took his daughter dumpster diving.
That papyrology called to him was perhaps little wonder. Papyrus was the ancient world's paper, a disposable medium made of reeds harvested along the Nile. Its 1,000-year heyday as a writing surface coincided with the Greco-Roman era, the fall of the pharaohs, the birth of Christianity, and the advent of Islam. Obbink taught students how to mine the brownish, jigsaw-puzzle-like fragments for lost works of Greek literature and philosophy.
No collection came close to rivaling the one Obbink helped oversee at Oxford's Sackler Library. The Oxyrhynchus Papyri, named after the lost Egyptian city from whose ancient rubbish heaps they were excavated, contained forgotten works of Sophocles, Menander, and Sappho; love spells and horoscopes; early gospels and Greek translations of the Hebrew Bible. Deciphering the texts is so laborious—and oversight so strict—that just 1 percent of the fragments have been published since their discovery. As a decoder of crumbling, half-vanished manuscripts, Obbink was "an absolute master," his friend David Sider, an NYU classicist, told me.
When he gave students his attention, they found him mesmerizing. But Obbink was often as inscrutable as the texts he placed under his microscope. Despite boyish looks—an open face beneath a helmet of center-parted bangs—Obbink had a wooden air and monotone voice that struck some people as "cold" or, as one former student put it, "whatever the opposite of charisma is." He was "never quite there," another pupil said.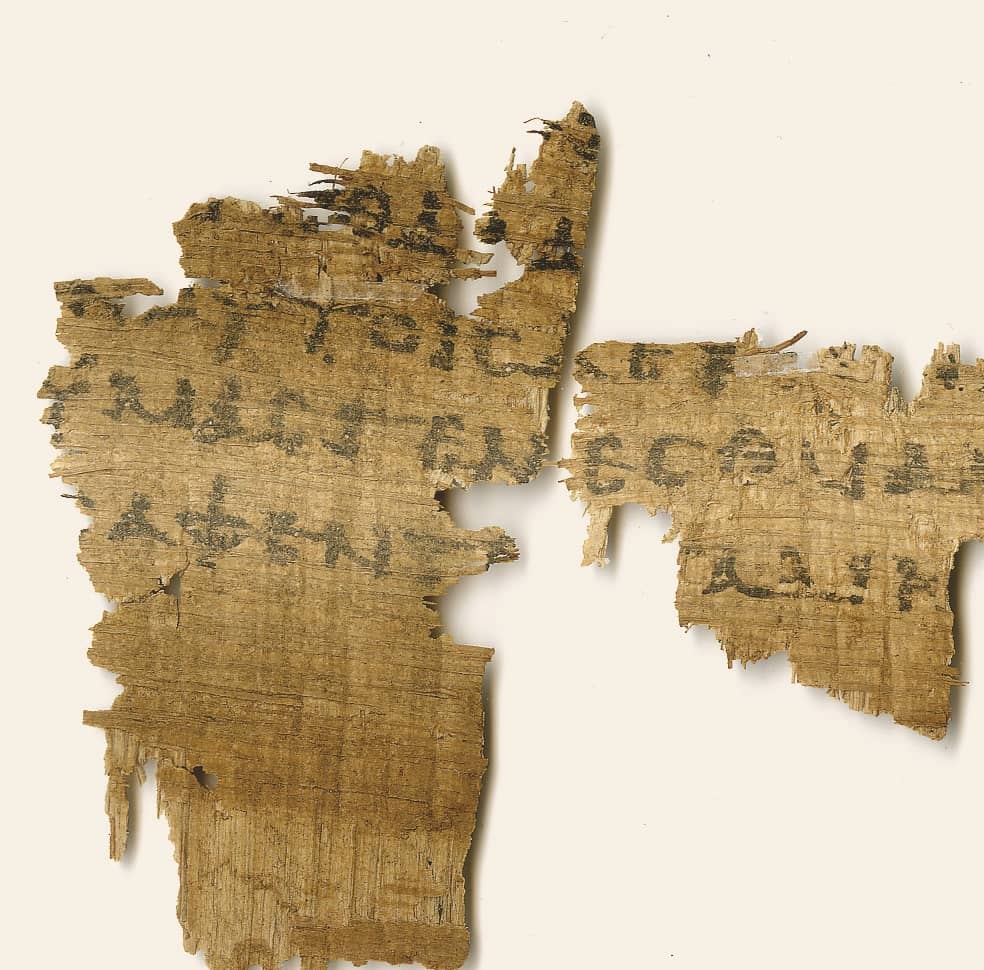 Sider learned not to ask personal questions. "He'd start to be vague," Sider told me, or "his eyes would start to look elsewhere." Friends tell a story from Obbink's graduate-school days at Stanford, when his then-wife returned to their small apartment to find a grand piano monopolizing the living room. "She said to him, 'Oh, I didn't know you played,' " a former colleague recalled. "He said, 'Well, you never asked.' "
There were surprises at work, too. In 2003, after eight years at Oxford, Obbink was hired by the University of Michigan for a tenured, full-time chair in papyrology at a salary of $105,000. Though he was eminently qualified, the offer was largely an effort to keep his new wife, an esteemed faculty member, at the school. The couple had a young child, and administrators were sympathetic to the strain a long-distance marriage would put on the family.
A few years later, a Michigan classicist named Ruth Scodel was perusing Oxford's course offerings when she came across a Greek-poetry class. Its teacher was a man she thought worked down the hall from her in Ann Arbor. "I went, What?! " Scodel recalled.
The revelation that he'd never stopped teaching at Oxford—despite the lengths to which Michigan had gone to help his family— eroded his decades-long friendship with Richard Janko, who'd chaired Michigan's classics department when Obbink was hired. "It shook my confidence in his character," Janko told me. (Obbink's lawyer says that both Oxford and Michigan "were aware and had given unequivocal contractual permission" for Obbink to hold a dual appointment.)
On April 10, 2012, three weeks before he parted ways with the University of Michigan, Obbink visited the county clerk in Ann Arbor. He filed paperwork for a new business, listing its principal address as Room 2151 at 435 South State Street—his soon-to-be-former office in the Michigan classics department. The company's name, he wrote, was Oxford Ancient.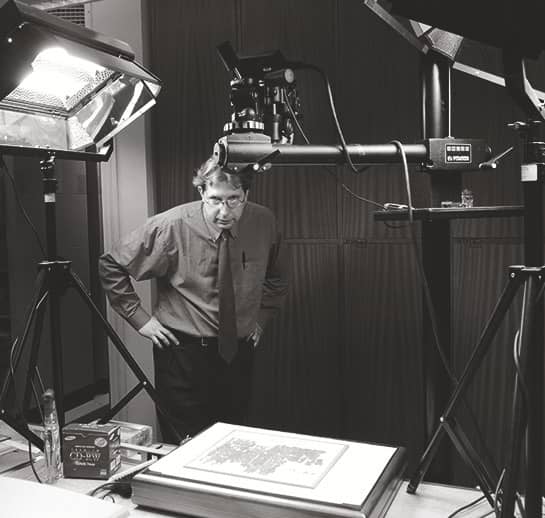 FOUNDED BY King Henry VIII in 1546, Christ Church is the most picturesque of the colleges that make up the University of Oxford. The poet W. H. Auden, the philosopher John Locke, and several British prime ministers were educated on its castlelike grounds, parts of which stand in for Hogwarts in the Harry Potter films.
One night in November 2011, two American evangelicals walked up a flight of stairs in a Gothic bell tower on Christ Church's central quad. Scott Carroll and Jerry Pattengale had been friends since their days together in a different Oxford— the city in southwest Ohio, where they each earned a doctorate in ancient history, at Miami University. Both had taught at Christian colleges and advised well-to-do collectors before Steve Green, the president of Hobby Lobby, hired them to lay the intellectual foundations for a national Bible museum.
Carroll was put in charge of acquisitions, a post that played to his self-image as an impresario called by God to summon texts from the farthest reaches of the globe. His cellphone's ringtone was the theme from Indiana Jones. A promotional photo, captioned great scott!, depicts him in shorts and a fedora, swinging through the jungle on a rope.
The more sober-tempered Pattengale was named executive director of education; his job was to establish the Green Scholars Initiative, recruiting world-class academics to mentor the students the Greens would invite to research their fast-growing collection.
At the top of the stairs that evening, Dirk Obbink opened a black door and let the two men into his office, a suite of rooms with a kitchen, a bathroom, and a pair of mummy masks that gazed at visitors from across a pool table. By then he'd been on the Hobby Lobby payroll for about a year. For Carroll, he vetted manuscripts that dealers across the world were clamoring to sell to the Greens. For Pattengale, he would teach papyrology to Green Scholars at summer seminars.
They spent an hour discussing Obbink's latest work. Then, as Carroll and Pattengale stood to leave, Obbink called to them, as if stopped by a stray thought. "Well, wait a minute," he said. "I have something here you might be interested in." He padded behind the pool table and opened a manila folder.
Inside, in plastic sleeves, were ancient pieces from each of the four New Testament Gospels. Obbink tweezed out a fragment of Mark—a small, hatchet-shaped papyrus with verses from the gospel's first chapter— for his visitors to see. The shape and strokes of certain letters, he explained, were hallmarks of first-century handwriting. Obbink described the fragment as part of a "family collection" and, according to Carroll, "offered it for consideration" for Hobby Lobby to buy.
Pattengale felt momentarily paralyzed, while Carroll paced the room, delirious. Everything they'd worked on up to that point seemed to suddenly pale.
When Pattengale flew home to Indiana the next day, "I told my wife, Cindy, 'If this proves to be first- century, I may be involved in researching one of the most important pieces of the Bible ever discovered.' "
STEVE GREEN HAD LOOSED tidal forces when he entered the antiquities market in 2009. He was a motivated, first-time buyer with millions to burn in the midst of a global recession. Strangers bearing ancient scrolls, oil lamps, and incunabula approached museum officials unbidden at restaurants, college lecture halls, even supermarkets.
One would-be seller claimed to have a 5,000-year-old Bible that had been perfectly preserved in ice atop Mount Ararat. Another brought a box of manuscripts to the parking lot of a Cattlemen's Steakhouse near Hobby Lobby headquarters, in Oklahoma City. When Carroll rebuffed him, the dealer set the box on the trunk of Carroll's car, then dashed off, yelling, "You'll love these. Call me!"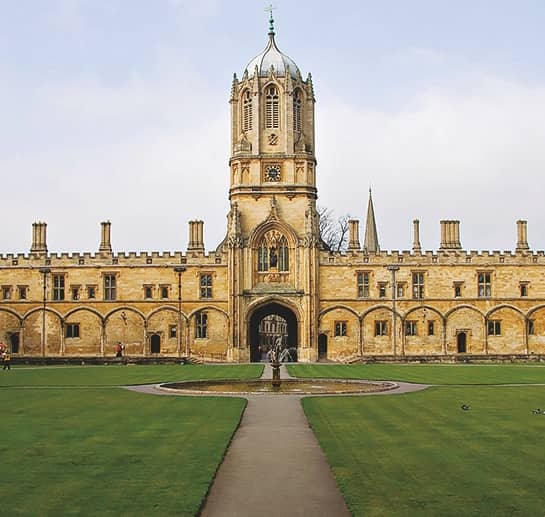 In five years, Green acquired more than 40,000 artifacts, from cuneiform tablets and Dead Sea Scrolls to Jewish Torahs and early-American Bibles. But he wasn't indiscriminate. "We're buyers of items to tell the story," Green once said. And the story of Christianity he wanted to tell was of the Bible as a God-given record of "absolute authority and reliability."
The Greens didn't want another Creation Museum or Noah's Ark theme park. They envisioned a "Christian Smithsonian," as the scholars Candida Moss and Joel Baden described it in their book Bible Nation—an elegantly designed, intellectually serious institution that chronicled the Bible as a profoundly influential historical manuscript.
But secular scholars had doubts. Even before it opened its doors, some critics regarded the Museum of the Bible as little more than a dressed-up version of the many evangelical causes the Greens poured their wealth into—a ministry, in all but name, that cast the New Testament as the unfiltered word of God and America as a Protestant nation. Its detractors saw the Greens as too invested in a particular set of religious beliefs to present the Bible's many texts and traditions dispassionately.
Obbink was part of the museum's answer to such criticisms. He was so towering a scholar that the Greens could counter-accusations of religious bias simply by citing his involvement. He was, in Carroll's words, "a person that has no agenda whatsoever." When it came to papyrus —the predominant writing surface at the dawn of Christianity— the Greens could point to Obbink as an impartial arbiter, someone who could tell the honest brokers from the hucksters, the great finds from the fakes.
According to friends, Obbink displayed no obvious religious convictions. Nor did he have much patience for people whose faith skewed their judgment. "People try to date [Oxyrhynchus papyri] earlier than they really are, because they want Christianity to start earlier than it does," Obbink told a New Zealand magazine in 2005.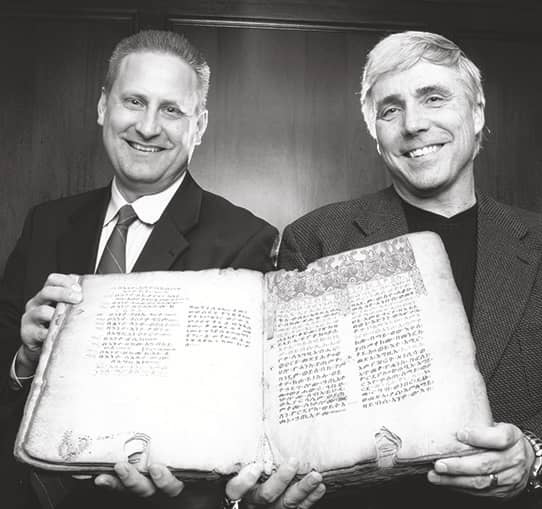 You can read up to 3 premium stories before you subscribe to Magzter GOLD
Log in, if you are already a subscriber
Get unlimited access to thousands of curated premium stories and 5,000+ magazines
READ THE ENTIRE ISSUE
June 2020