The Abortion Doctor and His Accuser
The Atlantic|March 2020
When a reproductive- rights activist accused one of the most respected physicians in the movement of sexually assaulting her, everyone quickly took sides. The divide exposed differences among women that are typically expressed only in private.
On a 92-degree morning in September, three clinic escorts gathered in the meager shade of a tree outside the Alabama Women's Center for Reproductive Alternatives. They arrive here at 8:30 a.m. on the dot, regular as clock- punchers, on the three days a week the Huntsville clinic is open to perform abortions. The women and girls arrive dressed for comfort in sweatpants and shower slides, carry- ing pillows from home or holding the hand of a partner or friend. The escorts, meanwhile, wear brightly colored vests and wield giant umbrellas to block the incoming patients from the sight, if not the sound, of the other group that comes here like clockwork: the protesters.
Sometimes there are as many as a dozen. This day there were four: one woman, three men, all white. Four doesn't sound like that many until you're downwind of them maniacally hollering: Mommy, don't kill me! You're lynching your black baby! They rip their arms and legs off! They suffer! They torture them!
But escorts are made of stern stuff. Josie, with her short snowwhite ponytail and T-shirt spangled with buttons (fearless flawless feminist, abortion is normal), doesn't get paid to defend, as she puts it, "these patients, these doctors, this staff." Nevertheless, that's her job. Among those Josie has sworn to protect is Willie Parker, an ob-gyn who has worked here for the past several years and who, until recently, was a hero of the reproductive- rights movement.
Last fall, while trying to defend Parker—not in this parking lot, but in the no-less-divisive wilds of Facebook message boards—Josie got dragged into a dispute that has shaken the reproductive-rights movement, from its uppermost reaches to its grassroots volunteers. One of Josie's fellow escorts was called "trash" after she spoke up for Parker; others were told they didn't deserve to be escorts. The people hurling the insults were not prolifers but fellow abortion-rights foot soldiers: How dare Josie— how dare anyone—not believe Candice?
On March 25, 2019, the activist Candice Russell posted a 3,300-word essay on the website Medium titled "To All the Women Whose Names I Don't Know, About the Pain We Share, the Secrets We Keep, and the Silence That Shouldn't Have Been Asked For." In prose that was by turns confusing and moving, Russell wrote that after a year and a half of casual texting and a handful of face-to-face meetups, she and Parker had met for dinner in Dallas in October 2016. She got drunk, while he, she discovered partway through the evening, stuck to tonic water and lime. Then they went back to his hotel room, where she continued to drink, and they had sex.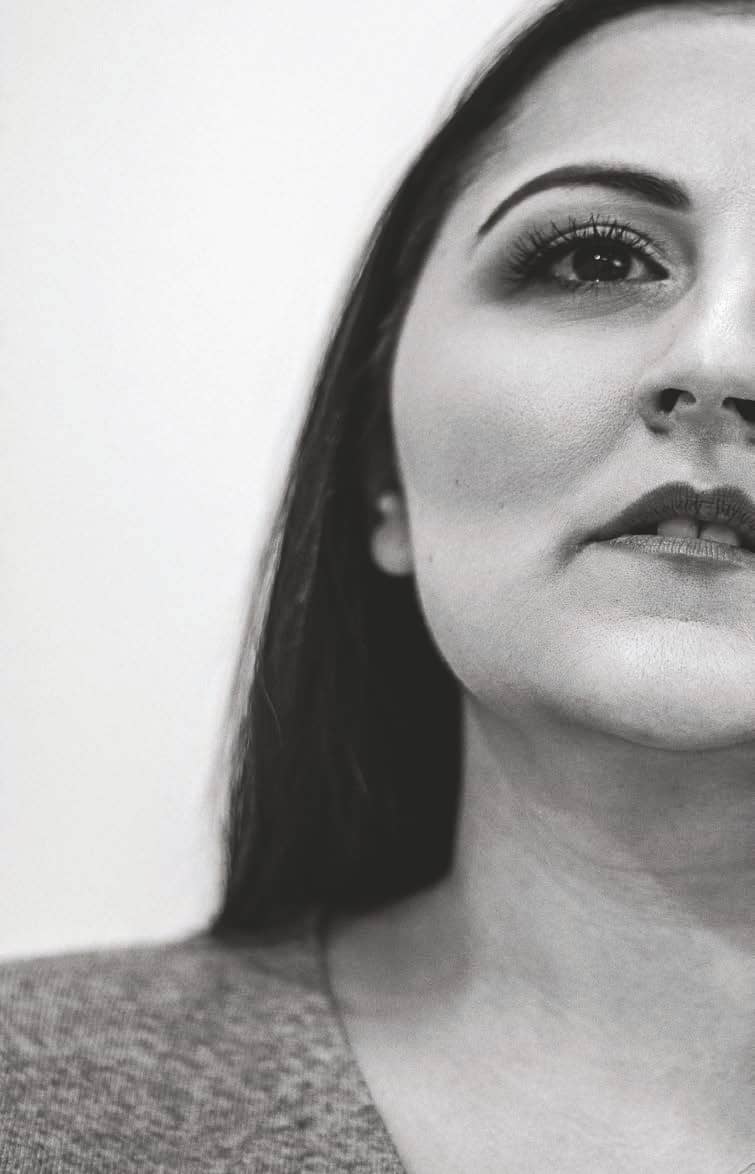 Russell did not write that she'd told Parker she didn't want to sleep with him, but she strongly implied that, having downed "four martinis and an entire bottle of wine," she was inebriated beyond any practical ability to consent. And, in a sweeping accusation that extended far beyond what had happened between the two of them in that hotel room, she called him a "predator." She'd gradually learned, she wrote, that the way he'd treated her was part of a pattern. Rumors about his behavior swirled in "whispers [that] had become so loud they were more like shouts"—and unnamed movement leaders were refusing to expose him.
Russell did not report Parker to the police, and unlike, say, the cases of Matt Lauer at NBC or even Al Franken in the Senate, a workplace investigation was never on the table: The activist and the doctor operated in the same sphere, but they weren't colleagues. Instead, the case of Russell versus Parker has been battled out largely on message boards and in closed-door conversations within the insular, im passioned realm of abortion rights, among people, mostly women, for whom the cause of bodily autonomy was a calling long before the dawn of the #MeToo movement. Yet its tentacles stretch much further, bringing into the open generational and, to an extent, racial divisions in our rapidly shifting views on sexual assault—the kinds of questions and doubts that are typically expressed only in private. How does alcohol figure into culpability? What constitutes appropriate sexual behavior when one person has more power than the other? And perhaps most crucial, how absolute is the duty to believe women—the rallying cry of #MeToo?
That the saga of Candice Russell and Willie Parker is set in the abortion-rights world heightens the stakes, and not just for the two of them. Sooner rather than later, one of the recent spate of state laws prohibiting abortion after six weeks' gestation may have its intended consequence: provoking a ruling by the right-leaning Supreme Court that could further erode, if not eliminate, the rights enshrined in Roe v. Wade. Within the reproductive-justice movement, talk of a post-Roe America is not an if but a when— planning is well under way for how to help women in red states get abortions when the procedure is no longer federally protected. Indeed, with only one abortion clinic per state in six states, you could argue that many Americans are already living in a post-Roe reality. All of which makes Russell's allegation against Parker a potential chink in the armor of the movement itself—one that could, as an activist put it, "reify the narrative that 'abortionists abuse women' simply by providing abortions."
This isn't just a theory. Three days after Russell's essay was published, Life Dynamics, a Texas group known for sending "spies for life" into abortion clinics to try to dig up information that might be used to close them down, reveled in the allegations against Parker, claiming on Twitter that it had proof that "thousands of women have been sexually assaulted or raped by abortionists. Some of the abortionists that we documented are still working!"
More recently, Gloria Gray, the owner of a Tuscaloosa, Alabama, clinic where Parker worked last fall, told me that one of her regular protesters had begun making the baseless charge that she was employing a "sexual molester" who'd "fondled patients."
WILLIE PARKER AND CANDICE RUSSELL met in 2015, at the Hartford, Connecticut, airport, after attending the annual Civil Liberties and Public Policy conference. The bald-headed, then-52-year-old Parker, who wears round, black-framed glasses and a silver hoop in one ear, had been a featured speaker. The Latina Russell was, at age 32, a "scholarship kid," as she jokingly puts it—a freelance writer and fledgling activist allowed to attend for free. As she recalls, she sat down at the gate, plunked down her bag, and accidentally bumped Parker. As the two chatted, other conference attendees kept interrupting to take selfies with him.
It would be hard to overstate Parker's prominence within the reproductive-rights movement at the time. He was its most visible male figurehead—indeed, its only one. A black, devoutly Christian ob-gyn born and raised in Birmingham, Alabama, Parker spent the first half of his career refusing to perform abortions. Then, in 2003, at the age of 41, he had what he has described as a "come-to-Jesus moment." He radically reversed course, becoming not just an abortion provider but, you might say, the abortion provider: a traveling doctor who—eschewing the bulletproof vest favored by some in his high-risk profession— zigzags across the Deep South tending to patients, most of whom are poor women of color, at clinics in Alabama and Mississippi.
That was only part of it. Parker posted himself up at the movement's front line with the same zeal with which he had once handed out religious pamphlets as a born-again teenage preacher. At one event after another, he cast abortion as a moral imperative that ensures a woman's human right to lead the life she wants to live. This message refashioned the most controversial medical procedure of our time as the Christian thing to do—and gave the abortion-rights community a language it sorely needed. The abortion storytellers' organization Shout Your Abortion sold T-shirts bearing Parker's face. The novelist Jodi Picoult modeled a character on him. In 2017, Parker would publish his own book, a memoir called Life's Work: A Moral Argument for Choice.
One reason Parker was so beloved is that he never acted superior. Exalted as he became, he never lost his easy affability or his appetite for conversation; even in the procedure room, he's known for keeping up a steady stream of comforting small talk. That day in Hartford, he offered to save Russell a seat on the plane—he was in boarding group A; she was in C—which was not unusual. It was Parker being Parker. But to Russell it was a big deal. On the plane, she shared a story she'd written for HuffPost; he compared it to the work of James Baldwin. (She had to Google the name in the airplane bathroom.) Parker told her he was working on his memoir—maybe he could send her some chapters to read? When we met in a Tuscaloosa hotel's conference room in September, about six months after she posted her essay, Russell relived the thrill of the request: Here was "the Gloria Steinem of the movement, and he wants to be writing partners?" she recalled thinking. "This is awesome."
Russell's own come-to-Jesus moment—though she'd never describe it as such—had occurred a couple of years earlier, after she finished a bartending shift at a place she calls "Ye Olde Irish Hooters." When she got into her car and turned on the radio, the news was all about the Texas legislation later known as H.B. 2, which proposed banning abortion after 20 weeks, among other restrictions. This was 2013. State Senator Wendy Davis was soon to become famous for filibustering the bill in her hot-pink Mizunos. Sitting in her car listening, Russell thought, "They're talking about abortion like it's this horrible thing. They don't know what they're talking about."
She drove straight to Austin, 200 miles south, changed into a dress that was in her trunk, and marched into the capitol rotunda, where she waited in line for hours to testify about her abortion before the state Senate. Russell had gotten pregnant after dating her then-boyfriend for only a month and a half and, at 21, had had an abortion without regret—she views the procedure as the key to her future, and her personal freedom. Making her story more powerful, Russell is what anti-abortion activists call an "abortion survivor." When her mother was 14 and about to have what would have been her third abortion, she decided at the last minute to keep her baby, Candice. Russell's narrative flipped the pro-life assumption that no one who'd almost been aborted would ever terminate her own pregnancy.
Eventually, telling this story—and that of her second abortion, which she had at age 30—became a sort of job for Russell. As a member of the advocacy group We Testify (an arm of the National Network of Abortion Funds), she shared her account with reporters at The New York Times, The Guardian, and CNN.
But in 2015, when she met Parker, Russell was still looking for a way into the movement, volunteering at local Texas organizations without gaining much traction, she told me. Curled up in an armchair, Russell looked dramatically different from the bright-eyed, sprightly woman in Facebook photos taken back then. She seemed deeply fatigued, with dark circles under her eyes, and she was noticeably heavier: Russell had had gastric-bypass surgery in 2009, shedding almost 180 pounds to become, at 5 foot 2, a petit size 4. But since the night with Parker, she said, she'd gained some 80 pounds, which she attributed mostly to alcohol. Still, a certain dorm-room girlishness remained, with her chipped black nail polish and black floral dress; flashes of wit and charisma made it easy to imagine the funny, "boisterous" woman Parker says he was initially charmed by.
After that flight together, Russell said, Parker became a "very close and personal friend," thanks to a bond based on shared childhood trauma. As he wrote in his memoir, Parker and his five siblings grew up on food stamps. Their mother was twice hospitalized after psychotic breaks and eventually was diagnosed with manic depression.
Russell's own mother was a stripper and sometime sex worker, and was addicted to meth and heroin, she says. By the time Russell was a preteen, she had been abandoned to live with her stepfather and two half-siblings. But during a brief reappearance, her mother sold her 12-year-old daughter for sex—one of multiple incidences of sexual abuse in her childhood, Russell says.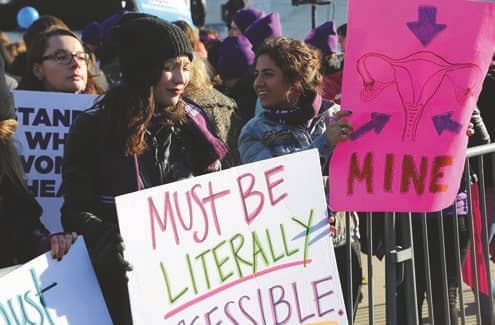 Russell herself struggles with mental illness, she told me, and in the months leading up to her October 2016 get-together with Parker, she'd been diagnosed with severe PTSD due to childhood trauma. She'd been looking forward to confiding in Parker about this at dinner that night, in fact. On the handful of occasions when they'd met in person, the two had had hours-long conversations, she said, in which she told him "things I hadn't even told my [ex-]husband."
LISTENING TO PARKER describe his relationship with Russell is like listening to a record played backwards: A completely different sound comes out. At 5 foot 11, Parker is barrel-chested and physically imposing, a presence that is offset by his signature collection of professorial bow ties and ascots. But the day we met, at a Manhattan sidewalk café, the city was sweltering, and he wore a crisp button-down, no tie. As he talked, in long blocks of uninterrupted speech, he frequently removed his glasses to mop his brow.
What Parker said he knew about Russell, you could learn at a cocktail party: She was from Seattle, had been married, had a stepson she was still in contact with. Their conversations, he said, covered music, the Seattle Seahawks, their activism, Russell's various jobs—over time, she was appointed to the board of NARAL Pro-Choice Texas and hired as an executive assistant by the National Network of Abortion Funds. She "absolutely" never opened up to him about her childhood trauma or mental health problems, he said. If she had talked about her mother, he likely would have shared about his own, he added, "but we didn't have that kind of fluency." Their interactions were "too inconsistent for me to become a close confidant to her," and he said he never asked her to read his book-in-progress.
You can read upto 3 premium stories before you subscribe to Magzter GOLD
Log-in, if you are already a subscriber
Get unlimited access to thousands of curated premium stories and 5,000+ magazines
READ THE ENTIRE ISSUE
March 2020