Supermarkets are a miracle
The Atlantic|July - August 2020
Why did we ever take them for granted?
Fairway Market, which credits itself with introducing New Yorkers to clementines, radicchio, fleur de sel, and vine-ripened fruit, started off as a small grocery store at 74th Street and Broadway, on the Upper West Side of Manhattan, where it still stands. According to family lore, Nathan Glickberg arrived at Ellis Island from Russia sometime in the 1910s, and by 1933 had saved up enough money to open his own fruit-and-vegetable store. Signs of a family fixation with produce are obvious in a black-and-white photo taken sometime in the vicinity of World War II: Nathan's wife, Mary Glickberg, is dressed up in heels, pearls, and an omelet-fold updo and, for her formal portrait, positioned in front of the store's rickety wood fruit crates, which are sagging under the weight of apples, lemons, and oranges stacked shoulder high. Pears back then came wrapped in squares of paper, which Nathan saved and placed beside the toilet. What was good enough for pears' skin was, evidently, good enough for his.
In 1954, Nathan brought in his son, Leo. In 1974, Leo brought in his son, Howie, and together they brought in Harold Seybert and David Sneddon, brothers-in-law who'd sold tomatoes wholesale. On Howie, Harold, and David's watch, the Fairway store grew, expanding into Tibbs luncheonette next door, then into the adjoining drugstore, and then into the D'Agostino supermarket to the north. "We were beating them up," Howie told me cheerfully. "They couldn't make a living." In 1995, the partners opened a second Fairway, in a former meatpacking plant in Harlem. That brought in my grandmother, ecstatic at being able to shop at a supermarket just around the corner from her apartment. And my grandmother brought in me.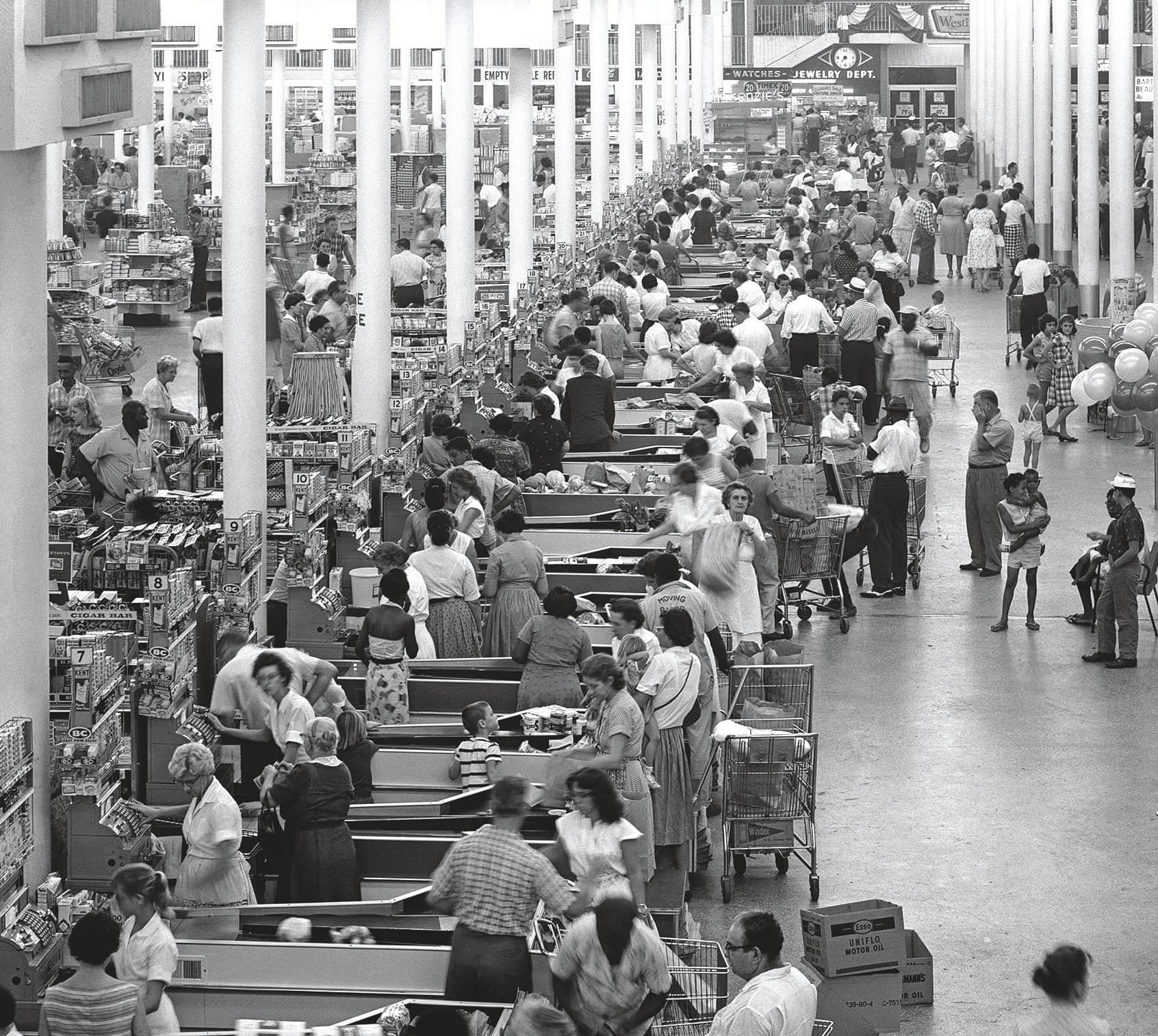 I don't remember my first visit to Central Park or the Metropolitan Museum of Art, but I do remember my first trip to Fairway. Coming from Oregon, where I grew up, I felt like Fairway had taken New York City's big, brash, elbowy spirit and crammed it into a single store: There was the smash of bodies on the subway at rush hour; the dull roar and occasional skronk of Midtown; the hyperactive buy-now pushiness of Times Square, with signs hollering from all directions (handmade stuffed peppers: wow! hooo! strange but true!) and festive murals featuring steaks the size of taxis and promising wholesale prices for the retail customer. My grandmother, who had been forced to flee her home in what was then Yugoslavia during World War II, had spent nearly two decades as a stateless person and, before coming to the United States, pieced together family meals from cabbage, offal, and the produce with which farmers paid my grandfather for teaching in a rural Italian school. Fairway, to her, was a place of surreal abundance. She could roll her black-metal grocery cart down the hill and roll it back up stuffed with old- and new-country fare: an Entenmann's Danish ring, Kraš Napolitanke, Thomas' English Muffins, Hungarian salami, panettone, hot dogs, ajvar, cornflakes. And the deals! She'd sit me down at the kitchen table and, beaming, haul out new brands of wafer cookies to marvel at how little she'd paid. Fairway acquired a mythic status in our family. We did not make a trip to the supermarket so much as a pilgrimage.
In 2007, Harold and David wanted to retire. Together with Howie, they brought in Sterling Investment Partners, a private-equity firm that acquired an 80 percent stake in the company in a deal that valued Fairway at $132 million. Since then, Fairway has expanded to 14 stores in the tri-state area, gone public, declared bankruptcy, cycled through owners, and declared bankruptcy again. On March 25, nine days after New York restaurants were banned from seating customers and five days after grocery stores were declared one of the few businesses allowed to keep their doors open, Fairway announced that it had sold six stores, the leases of two others, and its name in a bankruptcy auction. The news came even as customers were lining up outside their neighborhood Fairway, spending nearly three times as much as usual on groceries, and finding store managers unable to keep much in stock. The fate of the other six stores remains, as of this writing, uncertain.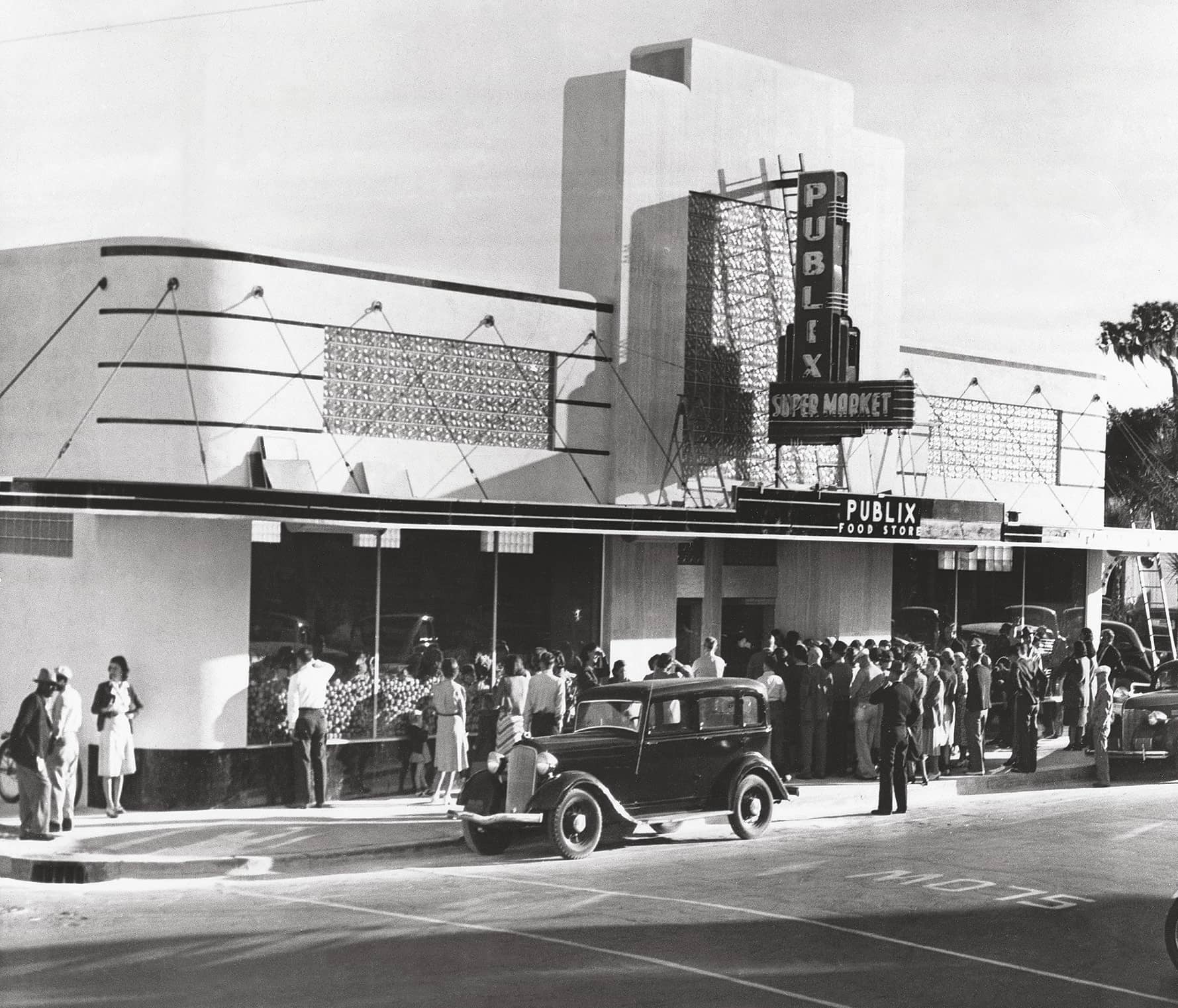 Such is the whiplash supermarkets are now experiencing. Longsuffering as one of the thinnest-margined businesses in existence and one of the least-looked-forward-to places to visit, the supermarket has, for more than a decade, been under assault from e-commerce giants, blamed for making Americans fat, accused of contributing to climate change, abandoned in favor of restaurants, and, in parts of the country, disappearing at a concerning pace. Esteem for the supermarket runs so low that, although Fairway technically is one, Howie bristled when I called it that. "I never liked us to be considered a supermarket," he told me. "We used to be, you know, a food store."
Yet in recent months, the supermarket has assumed a new centrality in Americans' lives. Cashiers, stockers, distributors, wholesalers, packers, pickers, and truck drivers have, even in the absence of adequate health safeguards, continued working to ensure that shelves stay stocked. Foodtown's, Nugget Markets, and Piggly Wigglys have emerged as crucial lifelines, spawning a broad reappreciation for one of the most distinctly American institutions. Grocery shopping is no longer one in a long list of mundane errands. For many people, it's the errand—the only one—and it now seems not inevitable, but somewhat amazing to be able to do at all.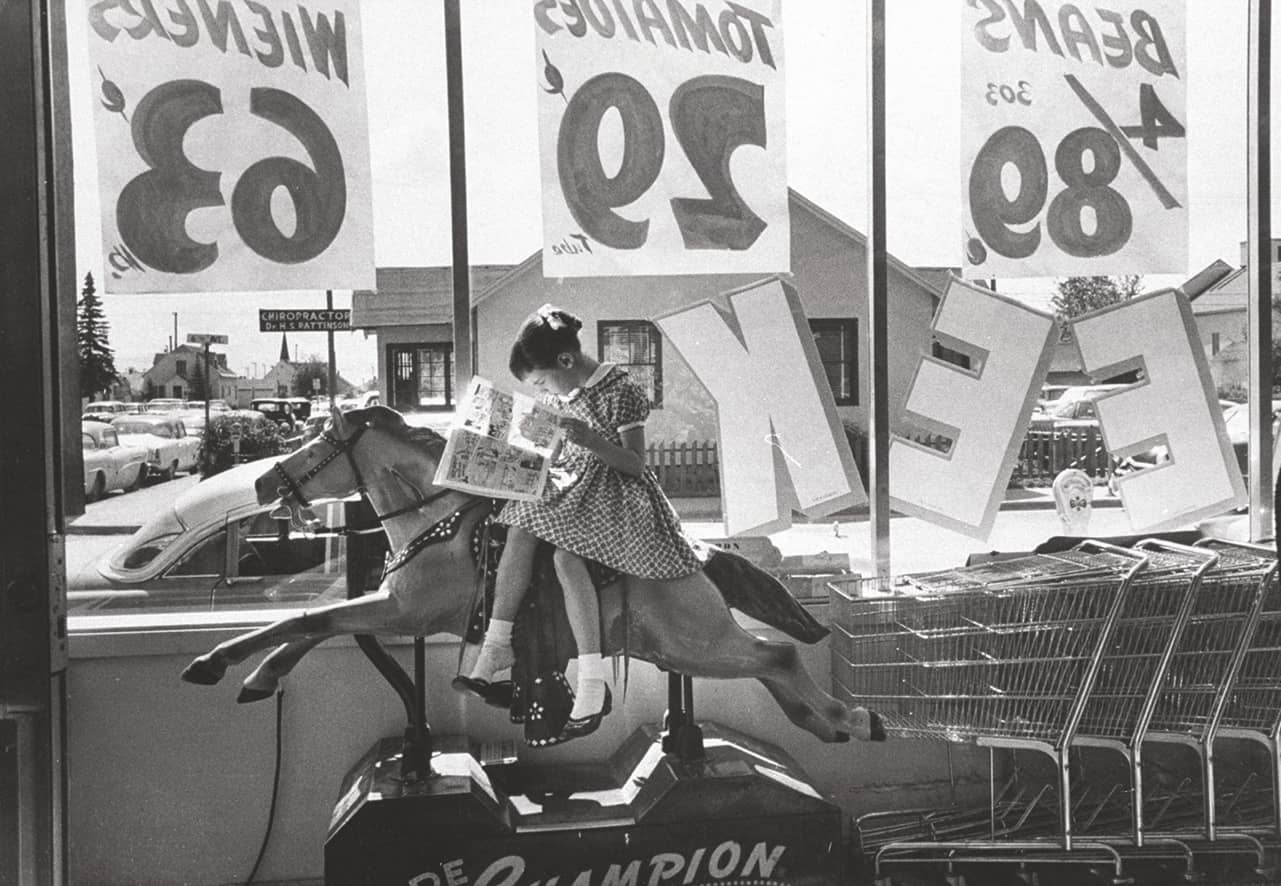 SUPERMARKETS, TECHNICALLY DEFINED as behemoths housing 15,000 to 60,000 different products, from tampons to sliced turkey, evolved in the only place they could have: the U.S. of A. Fourteen years after the creator of Tennessee's Piggly Wiggly came up with the revolutionary idea of a self-service grocery where people could hunt and gather food from aisles rather than asking a clerk to fetch items from behind a counter, Michael Cullen (christening himself the "World's Greatest Price Wrecker") opened America's first supermarket, King Kullen, in 1930 in a converted garage in Jamaica, Queens. (There is some debate about who was first, but over the years, King Kullen has pushed itself to the front of the line.)
For some 300 years, Americans had fed themselves from small stores like Nathan Glickberg's and from public markets, where shopping for food involved mud, squawking chickens, clouds of flies, cadaverous smells, haggling, bartering, and getting shortchanged. The supermarket took the Fordist factory, with its emphasis on efficiency and standardization, and re-imagined it as a place to buy food. Supermarkets may not feel cutting-edge now, but they were—a "revolution in distribution," one supermarket researcher declared in 1955. They were such exotic marvels that, on her first official state visit to the United States, in 1957, Queen Elizabeth II insisted on an impromptu tour of a suburban-Maryland Giant Food. During his own visit to the United States in 1989, Boris Yeltsin made an unscheduled, 20-minute detour to a Texas supermarket that is credited with souring him on communism. "When I saw those shelves crammed with hundreds, thousands of cans, cartons and goods of every possible sort," wrote Yeltsin in his autobiography, "for the first time I felt quite frankly sick with despair for the Soviet people."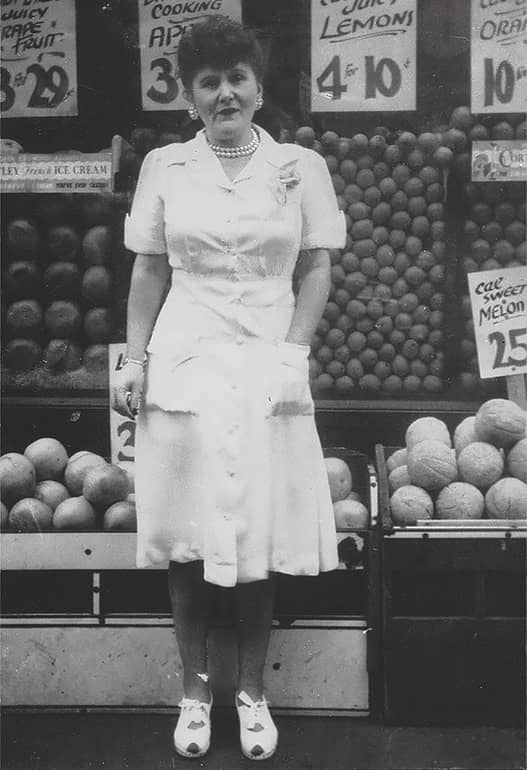 Over the past 90 years, the average American supermarket has swelled from 12,000 square feet to nearly 42,000—big enough to swallow the Lincoln Memorial, two basketball courts, and a couple of Starbucks and still be hungry for more. The typical supermarket layout has barely changed during that time and could be thought of as a reverse mullet: party in the front, business in the back. Most stores open with a colorful bounty of flowers and produce (a breath of freshness to whet our appetites), followed by the flyover expanse of the center store (cans, jars, boxes, bags), followed, in the way back, by milk, eggs, and other staples (pushed to Siberia so you'll travel through as much of the store as possible, and be tempted along the way). Store designers can choose from a variety of floor plans—forced-path, free-flow, island, wagon-wheel—but by far the most popular is the combination grid/racetrack, with nonperishable items in rectilinear aisles, and the deli, cheese, meat, seafood, and produce departments circling them on the exhilaratingly named racetrack, so-called because we scoot faster on the store's perimeter.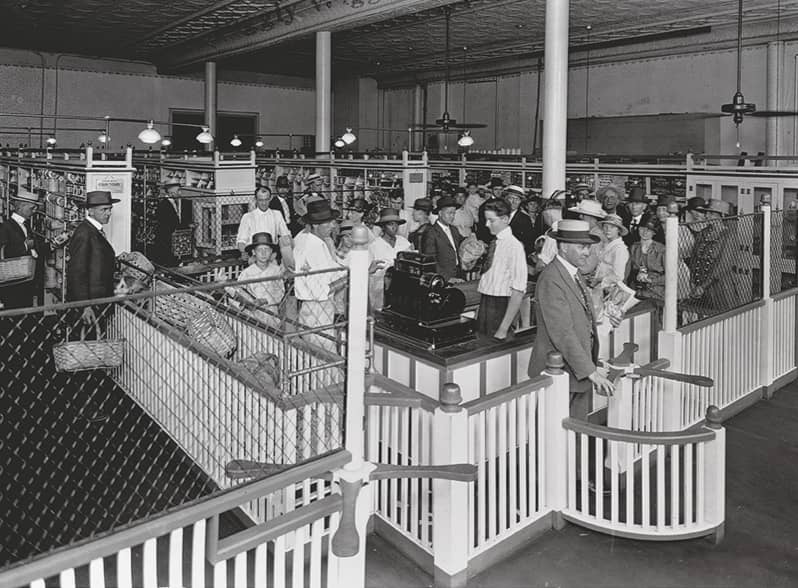 As the supermarket proliferated, so did our suspicion of it. We have long feared that this "revolution in distribution" uses corporate black magic on our appetites. The book The Hidden Persuaders, published in 1957, warned that supermarkets were putting women in a "hypnoidal trance," causing them to wander aisles bumping into boxes and "plucking things off shelves at random." A few years ago, National Geographic published a guide (one of many like it) to "surviving the sneaky psychology of supermarkets," as though buying milk were fraught with existential risk. Supermarkets have drawn comparisons to casinos—both are believed to cunningly manipulate us into staying longer and spending more—though, according to one architect who specializes in constructing stores, this gives regional grocers far too much credit.
Still, a staggering number of studies have marshaled everything from video surveillance to eye tracking to decode how we behave while food shopping. The results suggest that we haven't been applying ourselves. An analysis of more than 400 million shopping trips by the company VideoMining found that the average supermarket visit lasts just 13 minutes. During our time there, according to a study published in The Journal of Consumer Research, we typically demonstrate "only a minimal degree of cognitive effort." My review of more than three dozen papers, ranging from "Observation of Parent-Child Interaction in Supermarket Decision- Making" (less exciting than it sounds) to "Shelf Management and Space Elasticity" (highly recommended), reveals that we ignore a full third of packages on the shelves; never make it to three-quarters of the store; take an average of just 13 seconds to pick out a product (including the time it takes to walk down the aisle and locate the item); spend 40 percent of our money on whatever chips or sports drinks the store's manager is promoting on the aisles' endcaps; dedicate, at most, 30 percent of our time in a store to actually selecting things to buy; and, per a 2012 article in Obesity Reviews, devote the rest of our shopping trip to "ineffective wandering."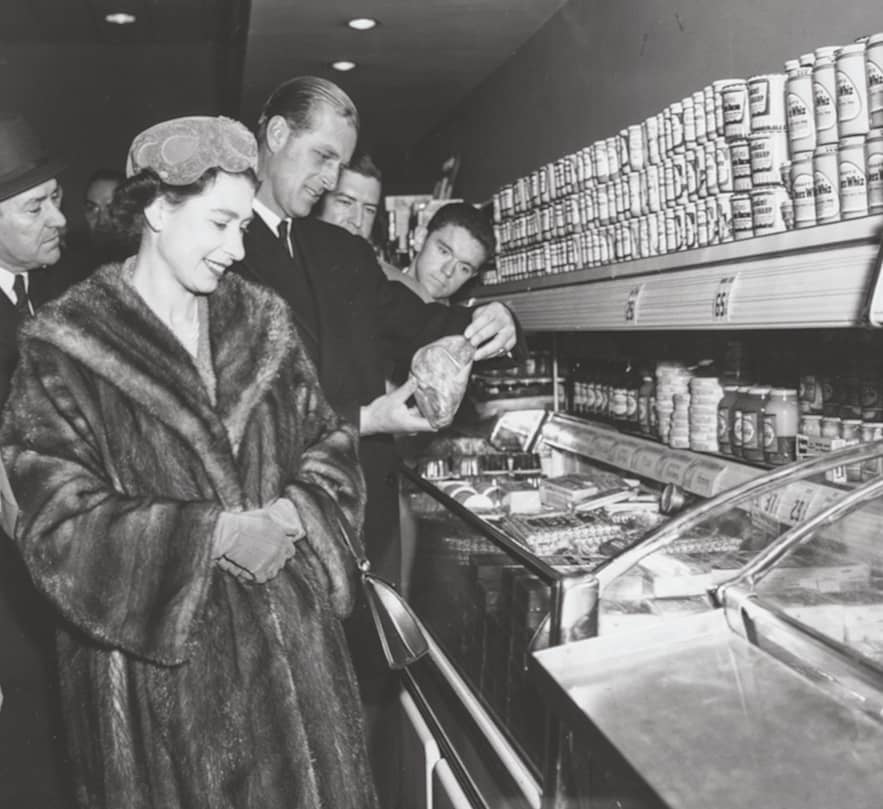 You can read up to 3 premium stories before you subscribe to Magzter GOLD
Log in, if you are already a subscriber
Get unlimited access to thousands of curated premium stories and 5,000+ magazines
READ THE ENTIRE ISSUE
July - August 2020