Why The Police Fail To Catch Serial Rapists?
What new research reveals about sexual predators, and why police fail to catch them.
ROBERT SPADA WALKED INTO THE DECREPIT WAREHOUSE IN DETROIT AND SURVEYED THE CHAOS:
Thousands of cardboard boxes and large plastic bags were piled haphazardly throughout the cavernous space. The air inside was hot and musty. Spada, an assistant prosecutor, saw that some of the windows were open, others broken, exposing the room to the summer heat. Above the boxes, birds glided in slow, swooping circles.
It was August 17, 2009, and this brick fortress of a building housed evidence that had been collected by the Detroit Police Department. Spada's visit had been prompted by a question: Why were police sometimes unable to locate crucial evidence? The answer lay in the disarray before him.
As Spada wandered through the warehouse, he made another discovery, one that would help uncover a decades-long scandal, not just in Detroit but across the country. He noticed rows of steel shelving lined with white cardboard boxes, 10 inches tall and a foot wide, stacked six feet high. What are those? he asked a Detroit police officer who was accompanying him. Rape kits, the officer said.
"I'm assuming they've been tested?" Spada said. "Oh, they've all been tested." Spada pulled out a box and peered inside. The containers were still sealed, indicating that the evidence had never been sent to a lab. He opened four more boxes: the same.
"I tried to do a quick calculation," he later told me. "I came up with approximately 10,000."
Spada's estimate was conservative. Eventually 11,341 untested rape kits were found, some dating back more than 30 years—each one a hermetically sealed testament to the most terrify ing minutes of a woman's life, each one holding evidence that had been swabbed or plucked from the most private parts of her body. And in all likelihood, some microscopic part of her assailant— his DNA, his identity—sat in that kit as well. Or kits. Eric Eugene Wilkes was known to Detroit police for robbery and carjacking. Not for rape. Yet Wilkes's DNA was in boxes scattered throughout the warehouse, even as he walked free. His DNA first arrived there more than 18 years ago, after he raped a woman waiting for a bus on December 26, 2000. It next appeared after another rape four months later. Three days after that, police shelved the untested kit from his third victim.
One can imagine a certain rhythm to the process, as police hoist kit after kit onto the metal shelves, not knowing that they hold in their hands the identity of a serial rapist. Here's the evidence box from a deaf woman Wilkes assaulted in June 2006. There's one from a woman he raped in May 2007. The kit from his sixth victim arrived in June 2010. Another a month later. Two more in August 2011. His 10th victim, four months after that. Not until he raped his 11th victim, in January 2012, did the sequence end, because that woman saw Eric Wilkes two days after the assault and called the police, who arrested him. Eleven years, 11 violent rapes—all while Wilkes's identity was preserved in sealed containers that no one had bothered to open.
The untested rape kits would continue to accumulate for years after Spada's visit. But that August day became a defining moment for survivors of sexual assault. Spada called Kym Worthy, the county prosecutor, and told her what he'd found. "I was livid," Worthy recalls. "I wanted to test them all immediately." She began talking to reporters, and the decrepit warehouse in Detroit with the broken windows became a powerful symbol of police negligence.
Since then, Detroit and other jurisdictions across the country have shipped tens of thousands of kits to labs for testing. The results have upended assumptions about sexual predators —showing, for example, that serial rapists are far more common than many experts had previously believed.
But the rape-kit scandal has turned out to be only a visible symptom, a mole on the skin that hints at a pervasive cancer just below the surface. The deeper problem is a criminal-justice system in which police officers continue to reflexively disbelieve women who say they've been raped—even in this age of the #MeToo movement, and even when DNA testing can confirm many allegations. From the moment a woman calls 911 (and it is almost always a woman; male victims rarely report sexual assaults), a rape allegation becomes, at every stage, more likely to slide into an investigatory crevice. Police may try to discourage the victim from filing a report. If she insists on pursuing a case, it may not be assigned to a detective. If her case is assigned to a detective, it will likely close with little investigation and no arrest. If an arrest is made, the prosecutor may decline to bring charges: no trial, no conviction, no punishment.
Each year, roughly 125,000 rapes are reported across the United States. Sometimes the decision to close a case is surely correct; no one wants to smear an innocent man's reputation or curtail his freedom because of a false report. But in 49 out of every 50 rape cases, the alleged assailant goes free—often, we now know, to assault again. Which means that rape—more than murder, more than robbery or assault—is by far the easiest violent crime to get away with.
"RIGHT THERE," LIZ GARCIA SAYS, pointing to a second-floor window of a modest white house in Cleveland. "That's the window of the bedroom that I was raped in." March 23, 2004, she recalls, was a bright, crisp day. With her twin girls in school and her paramedic training almost complete, she decided it was just the day to wash her Ford Explorer. She ran upstairs to the bathroom for a towel. Looking in the mirror, she saw the door swing open behind her. She turned and saw black shoes. Her gaze traveled upward: black pants, black gloves, black jacket, black ski mask.
Over the next two hours, the man dragged Garcia from room to room. She thought of running or jumping out a window, but he was bigger, muscular; he seemed to anticipate her moves. He raped her three times. He was prepared and meticulous. He wore gloves and a condom. He spread a towel on Garcia's bed, and took it with him when he left. "He had shaved his legs and chest"—she could feel the stubble—"so he wouldn't leave hair behind. He knew what he was doing." He ordered her to wash out her mouth and made her shower as he watched. Before leaving, he told her to count to 500.
"He closed the shower curtain, and I heard him go down the stairs. I am standing there. Do I get out? Do I count? And all of a sudden"—Garcia yanked her hand from right to left—"he opens up the shower curtain. I didn't even hear him come back up the stairs. It was terrifying."
Satisfied that Garcia had not moved, the man fled.
Although the police didn't yet know it, a serial rapist had been stalking Cleveland since the mid-1990s. He'd begun with vulnerable women: women willing to sell sex for drugs or money, an unlucky woman whose car ran out of gas, one teenager who was skipping school, another with a prosthetic leg. This should have put the police on high alert, Tim McGinty, a former Cuyahoga County prosecutor, told me. Vulnerable people—drug addicts, prostitutes, people living in poor neighborhoods— are the "canaries in the coal mine. If you've got a serial rapist out there, who does he hit first? He hits the vulnerable people."
By 2004, the rapist had graduated to home invasions and more prosperous victims. One week after the attack on Liz Garcia, a 55-year-old schoolteacher was raped in her home. Only then, after attacks on two middle-class women, did the police make a public plea for leads. The department received an anonymous tip: an envelope with a newspaper clipping and an arrest record for a former probation officer named Nathan Ford. The police apprehended Ford and swabbed him. As part of a pilot study, the department had sent some 250 rape kits off for DNA testing— and Ford's DNA matched eight of them. But not Liz Garcia's. The police tested her kit but didn't find her assailant's DNA. "They told me I would never know who the attacker was," she says.
At the time, if you were raped in Cleveland and you were poor or otherwise vulnerable, police would likely make a couple of phone calls and move on. You can see this play out in the police files documenting the response to Nathan Ford's early attacks. All of Ford's victims who came forward had forensic exams, but detectives were more likely to shelve the kits than send them to a lab. Rarely did a detective visit the victim, witnesses, or the crime scene. If a victim couldn't come to police headquarters on the detective's timetable— because she couldn't find transportation or childcare or get time off from work—she was labeled "uncooperative." The case was closed. In other instances, the detective wrote that he couldn't locate the victim, and this was enough to end the investigation. Yet when investigators reopened sexual-assault cold cases 20 years later, they almost always found the victim within a few hours.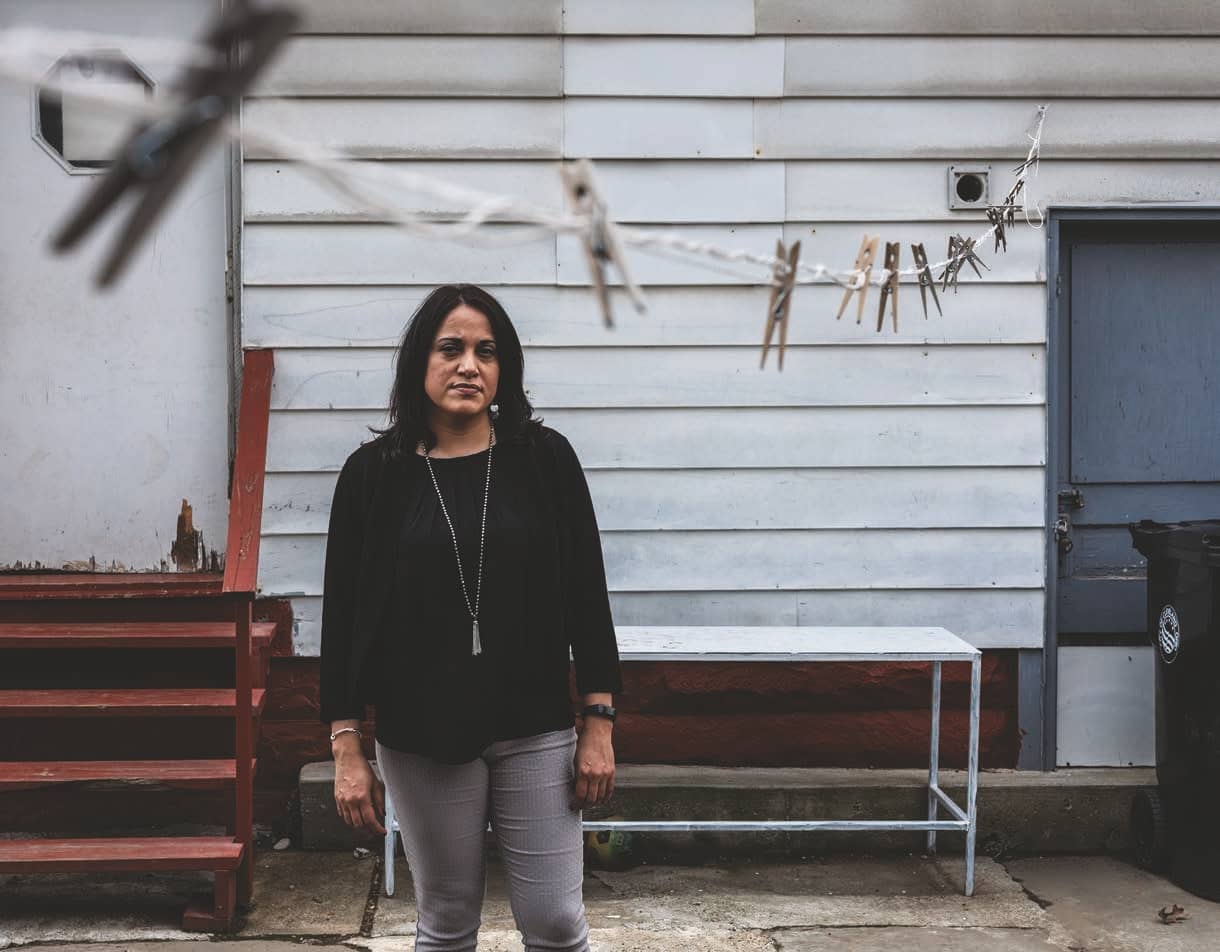 When the Cuyahoga County prosecutor's office hired a team of researchers at Case Western Reserve University, in 2015, to pore through police files and other records connected to thousands of untested rape kits in Cleveland, they quickly spotted the same pattern. In a random sample of cases, mainly from the mid-'90s, they found that the notes from many police investigations barely filled a single page. In 40 percent of cases, detectives never contacted the victim. In three out of four, they never interviewed her. Half of the investigations were closed in a week, a quarter in a day. As for rape kits—the one type of evidence that might definitively identify a rapist— police rarely sent them to the lab for testing. Granted, testing a kit could cost more than $5,000 in the late '90s and 2000s. But during part of that time, the state was paying police departments to send in evidence. And even when the cost of testing a kit dropped to less than $1,000, police still tucked away the evidence in storage. Ultimately, Cleveland would accumulate some 7,000 untested kits.
NATHAN FORD'S RAMPAGE wasn't enough to persuade the Cleveland police to begin addressing the rape-kit backlog. What did persuade them was a serial killer. In October 2009, the police discovered the bodies of 11 women buried in the home and backyard of Anthony Sowell, a convicted rapist. Over the years, some of Sowell's intended victims had escaped and reported his attempts to rape them. But the police had never thoroughly investigated their claims. At least one woman had completed a forensic exam. The police had tested the rape kit—but only for drugs in her system, not for the rapist's DNA.
The Sowell case became a scandal, and it raised larger questions: Why weren't attacks on women being investigated? How many rape kits did the police department have in storage? How many had been tested?
Under pressure from then–Ohio Attorney General Mike DeWine, the city's police department began sending off kits for testing in 2011. Officials called it a "forklift" approach because every box, no matter how old, was shipped to a state lab. At first the progress was slow. But in January 2013, Tim McGinty, who had just been elected Cuyahoga County prosecutor, created a task force devoted to testing the kits and reinvestigating cases. He brought in 25 detectives, mostly out of retirement, and assigned half a dozen assistant prosecutors to the effort. He allowed two reporters from The Plain Dealer to sit in on their weekly meeting.
Within weeks, DNA results started arriving from the lab: More than a third of the rape kits were pinging in the FBI's Combined DNA Index System, known as CODIS. Created in the 1990s, the database contains DNA profiles collected at crime scenes across the country, many of them linked to the name of a known criminal. Cleveland investigators were soon identify ing rapists who had eluded detection for decades. "It was much more fruitful than we ever in our wildest dreams imagined," recalls DeWine, now the governor of Ohio. Some weeks, Richard Bell, the prosecutor in charge of the task force, would announce 20 new DNA matches.
Investigators sometimes had only a few days to build a 20-year-old case—to locate victims and witnesses and gather their sworn statements—before the statute of limitations ran out. "There was one hit where we turned it around in two days and brought it into the grand jury at 4:15 p.m., before the 4:30 end of day," Bell recalls. Cases with fewer than 10 days remaining were labeled, in red ink, ALL HANDS ON DECK.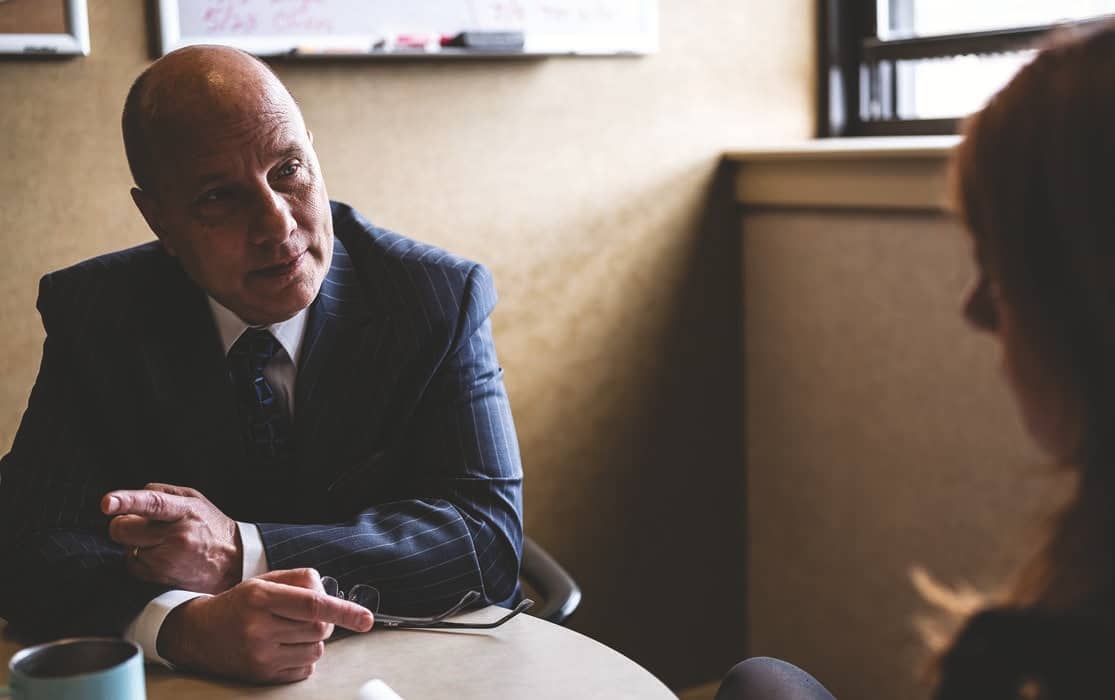 Since Cuyahoga County began forklifting its kits, prosecutors have indicted nearly 750 rapists in cold cases and convicted more than 400 of them. (Detroit, which got a later start, has convicted some 175 men.) "They would never have resurrected the [closed cases] without this project," Bell says.
For more than a decade, Liz Garcia had wondered whether her rapist would return to kill her and her daughters, as he'd promised. She suffered panic attacks, sometimes five a day. She avoided answering the door. She showered with the curtain open. She left the light on all night. She slept on the couch, with her back to the wall. "I had knives under my pillows. I hid knives all over the house," she told me.
Not until she found a detective's card tucked in her door more than a decade later did she cease to regard the world outside her home like a prey without cover.
You can read up to 3 premium stories before you subscribe to Magzter GOLD
Log in, if you are already a subscriber
Get unlimited access to thousands of curated premium stories, newspapers and 5,000+ magazines
READ THE ENTIRE ISSUE
August 2019