The Fascinating World of Butterflies!
And the Need for Their Conservation
Butterflies are beautiful creations of nature that along with the moths, make up the insect order Lepidoptera. Butterflies are almost worldwide in their distribution and are highly sensitive indicators of the health of the environment and play vital roles in the food chain as well as being pollinators of plants. In this article, Dr Surya Prakash throws light on the brief history, behaviour and life cycle, and threats and conservation efforts to save butterflies. He feels that we should all come together and join hands to conserve these magnificent creatures. We need butterflies because they are the bio-indicators and can sense the slightest alteration in an ecosystem.
Butterflies are all around us, in almost every part of India except very high snow-clad mountains where temperature is very low and below freezing point where these tiny cold-blooded creatures cannot survive. We all have grown up watching butterflies and the next generation is also fortunate enough to do the same. I still remember how often after my school hours, I would slip into a park near my house along with my younger brother in Pali (Rajasthan) and spend my afternoon chasing and admiring butterflies. Butterflies have always impressed everyone and their reputation of being the 'Brand Ambassador of Insects' is apt because of their mesmerizing and adorable beauty. This also reminds me of something the American science fiction author, R H Heinlein, once said—'Butterflies are self-propelled flowers'.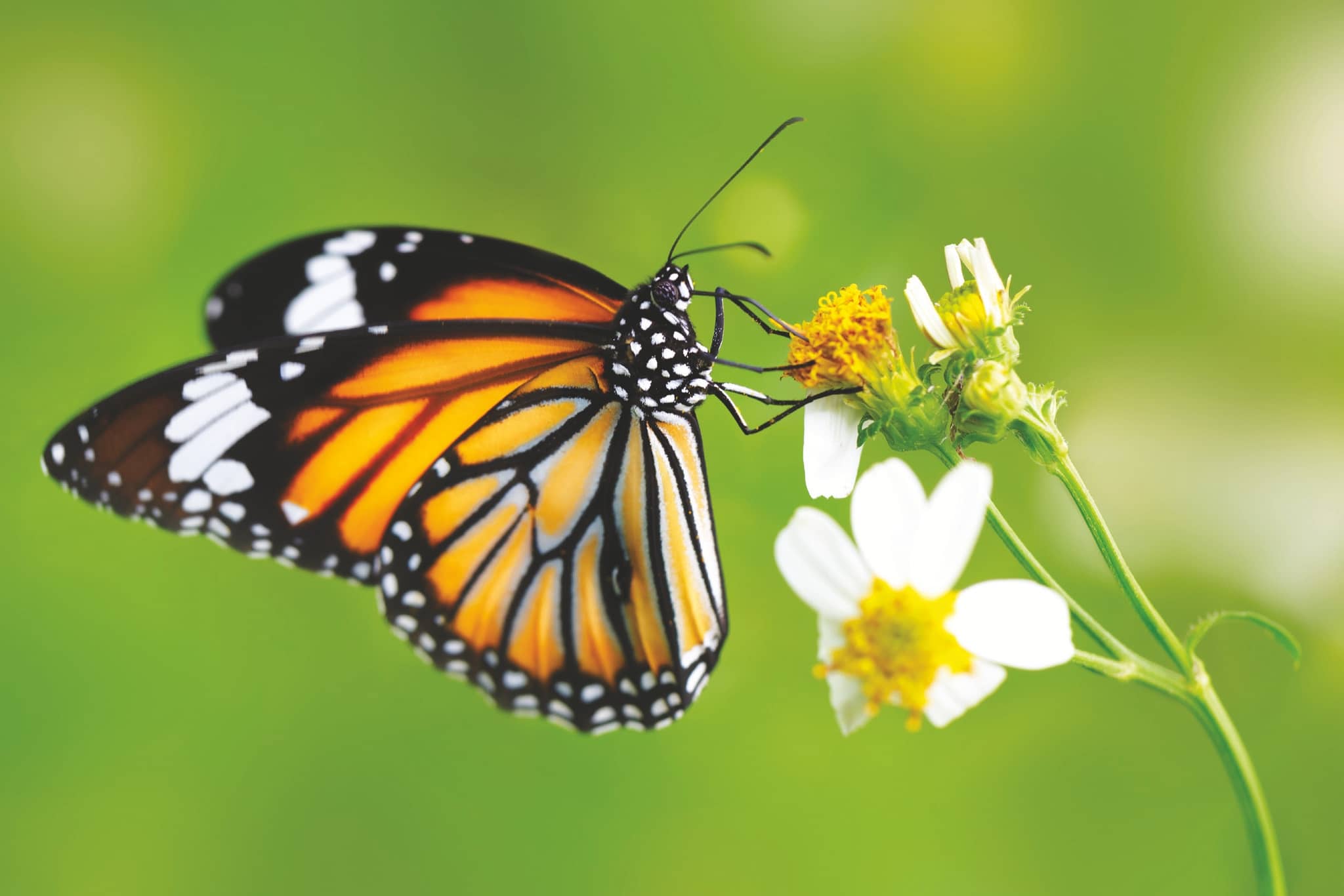 Butterflies draw our attention for countless reasons that of course include their beauty, unique life history, various adaptations in compliance with the habitat they live in, their migration and many more such aspects. Butterflies are the creatures with two pairs of 'scaly' wings and three pairs of legs, abdomen, head with two compound eyes, and thorax. They belong to a group of insects called 'Lepidoptera' that includes moths also with them. Lepidoptera is a Greek word that refers to 'lepis' meaning scales and 'pteron' meaning wings. These iridescent scales are arranged in a particular formation that can be compared with the tiles of a village hut and when they are touched, these scales stick to our fingers.
We need butterflies because they are the bioindicators and can sense the slightest alteration in an ecosystem. Their richness in an ecosystem is also influenced by many environmental factors like humidity, temperature and availability of larval host plants because butterflies lay eggs only on specific plants known as larval host plants. Butterflies can be seen everywhere, basking on rocks, on ground perched on a dead animal and sucking body fluids, on rotting fruits sipping alcoholic juices or mud puddling on a wet patch of a soil and sipping minerals and salts.
Brief History
India is one of the mega biodiversity countries where nearly 1500 species and subspecies are found of the 17,000 species worldwide, and interestingly nearly 20 per cent of them are endemic to this region, thus, making India a hotspot of butterfly diversity in the world. The largest one is the Southern Birdwing with a wing span of 190 mm whereas the smallest one is the grass jewel with a wing span of only 15 mm. There is another species called the Blue Pigmy butterfly, which is found in Southern California and is also amongst one of the smallest.
Butterflies have a long association with humans. If we look into the ancient history, we would find the mention of butterflies in folklores, fairy tales, poetry, Mughal art, and so on, and probably that is the reason we still hear the word titli in many of our Hindi songs. Many fashion designers get inspired by their wing patterns and it is depicted in their respective works.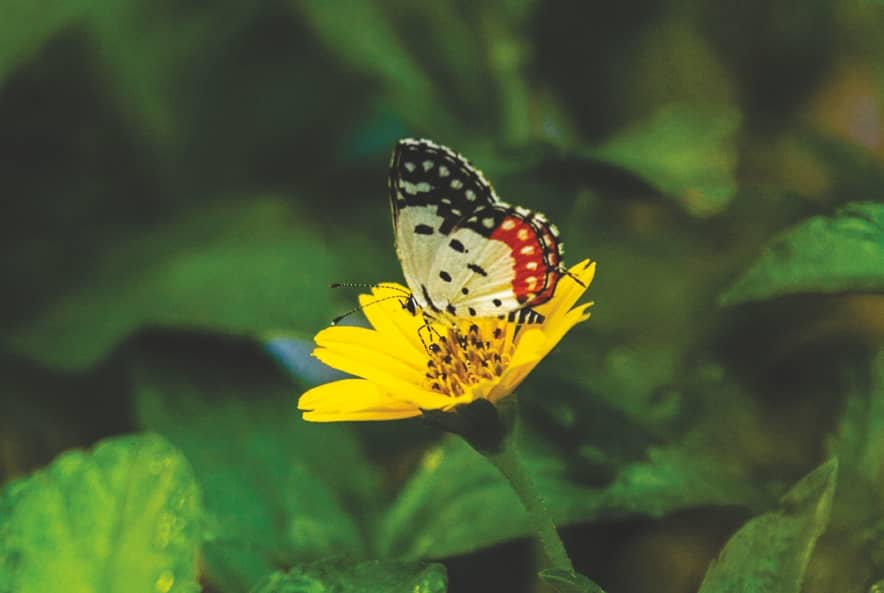 You can read up to 3 premium stories before you subscribe to Magzter GOLD
Log in, if you are already a subscriber
Get unlimited access to thousands of curated premium stories, newspapers and 5,000+ magazines
READ THE ENTIRE ISSUE
October 2020