Making Space for Nature in Our Cities: Promoting Urban Biodiversity and Landscape
TerraGreen
|
September 2020
The continuous urban area expansion is causing a direct impact on nature in terms of biodiversity loss and environmental degradation due to changing urban landscape and natural habitats. Here, Pratiksha Baruah says that urban biodiversity is crucial not only for a proper functioning of ecological processes, but also for the capacity of the urban area to absorb changing ecological conditions. Urban lakes are important part of urban ecosystem that perform significant environmental, social and economic functions, ranging from being a source of drinking water, recharging groundwater, supporting biodiversity, and providing livelihoods.
Globally, towns and cities are rapidly growing in area and population. If current trends continue, the global urban population is estimated to be 6.3 billion with more than 60 per cent of the projected area to be urban by 2030 as predicted by the United Nations. High proportion of built-ups and impervious surfaces like roads, concrete playgrounds, etc., as a result of urbanization induces a profound pressure on natural resources, especially on protected areas, natural forests, water bodies, hills and other spaces with rich ecological values. Studies reveal that in 2005, cities occupied 2 per cent of the earth's surface, but the inhabitants used 75 per cent of the planet's natural resources.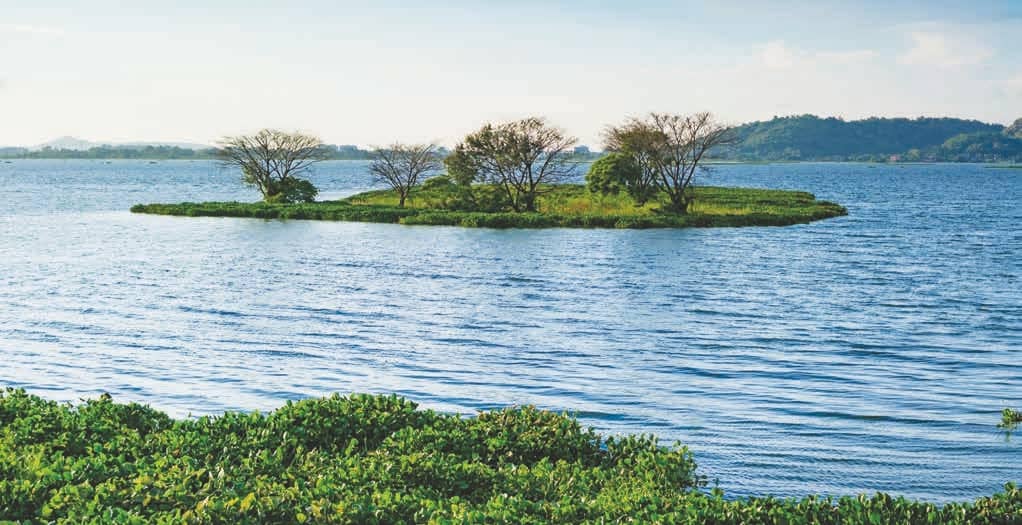 Therefore, it is inevitable that life on earth would not be possible without nature's services. It is time that we all rethink about how growing cities are continuously affecting biodiversity with urban land development and increasing population. Even though cities only account for approximately 3 per cent of the earth's surface, they are often located at important ecosystem junctions or in areas of high predevelopment biodiversity. Urban areas with rapid human-caused changes to local ecosystems are accepted as a major driver of biodiversity change at various spatial scales. Presently, around 35 per cent of India's population is urban. This situation of overpopulation along with other developmental activities for the better living exerts ever-increasing pressure on the country's environment. For instance, the removal of vegetation cover in the forest area and exposed surface as a result of growing constructions on the hills in the Guwahati city in Assam has led to issues, such as soil erosion, water logging, flash floods, and dusty environment on sunny days. Statistics show that 8 per cent of terrestrial vertebrate species have been labelled as endangered as a result of rapid urban development. Introduction of exotic species into some habitats has had devastating impact on the native biodiversity. Exotic or non-native species to an ecosystem introduced by humans have exterminated and dispersed the native species. In the biodiversity rich Western Ghats of India, vast plantations of eucalyptus and wattle were raised by converting grasslands and shola forests disturbing the original habitat of the Nilgiri tahr that led to their frequent visits to the towns in Tamil Nadu because of the non-availability of food plants due to extensive plantations of alien species. Pollution is another major and growing threat to biodiversity, with devastating effects on freshwater and marine habitats. Urban wetland degeneration as a result of urbanization is described as a noteworthy problem in Guwahati that is resulting into shrinking of Ramsar site—Dipor Beel wetland and other wetlands in the city by encroachment, natural siltation, earth filing, and garbage dumping.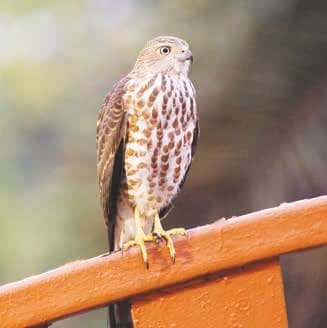 Need
It is important to highlight that urban biodiversity is crucial not only for a proper functioning of ecological processes, but also for the capacity of the urban area to absorb changing ecological conditions. Urban biodiversity is the variety and variability among living organisms found in a city and the ecological systems in which they occur. Biodiversity, or biological diversity makes up life on the earth. It encompasses around 8 million species on the planet that ranges from plants and animals to fungi and bacteria and the ecosystems that house them. Making cities engaged with nature sustains life of city dwellers and offer ecosystem services in myriad number of ways. By incorporating environmental spaces with plants and water courses, we can establish urban ecosystem services.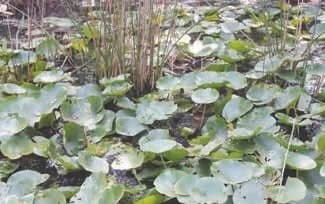 You can read up to 3 premium stories before you subscribe to Magzter GOLD
Log in, if you are already a subscriber
Get unlimited access to thousands of curated premium stories, newspapers and 5,000+ magazines
READ THE ENTIRE ISSUE
September 2020