Have 'Visa', Can't Travel!
Fly-by-night travel agents are forging holograms and giving fake visas to hapless travelers, reports Varun Bidhuri.
Yes, I do, and I will provide you a Canadian visa. First, tell me who you are and who gave you my number. Right now, I am out of India. If you want, you can take my number here," says the man who calls himself Shakeer Hussain.
This is one of the revealing conversations Tehelka had in the course of investigations into a fake visa racket. operating across Indian states, travel agents have allegedly been providing fake visas to people from far-flung corners of the country. Ordinary people who hand over their hard-earned money due to the ignorance of procedures and the fact that many countries give visas for a nominal fee end up being cheated of lakhs of rupees.
In the quest for contact details of agents who are duping innocent people, Tehelka found that the phone numbers given by the clients were switched off — but one number, that of Shakir Hussain was active on WhatsApp.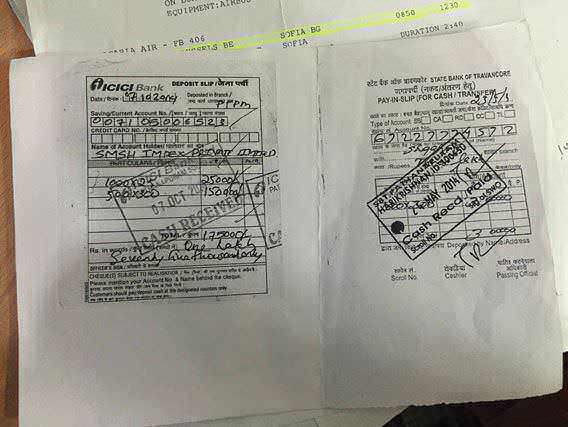 On phone, Hussain was cautious. It took a few hours of chatting on the app over three days to win his confidence. After much back-and-forth, he agreed to 'provide' a visa to Canada — on the condition that Tehelka reveals who provided his contact details.
After a few days, Shakeer suddenly denied that he was involved in providing visas and also gave the pretext that he is no longer based in India. he also said he does not arrange visas for strangers. Tehelka informed him that the numbers were obtained through college students via a friend from Paharganj, who had dug up the number through research on agents.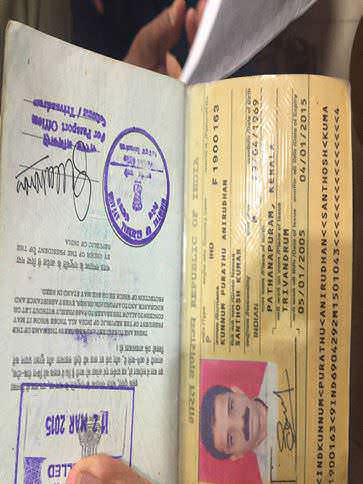 Hussain coincidently shared his Malaysian contact number 00601141078871. In return, he wanted to know the name and number of the Paharganj student. Tehelka shared the contact of a colleague. the agent subsequently called him and inquired about where he got this number.
Later, in his conversation with Tehelka, he asserted that he has never shared this number while running his business, then how could anyone give this contact? he also accepted that earlier his office was in Paharganj but lately they had shifted to Noida.
Subsequently, Tehelka obtained Shakir Hussain's photo. his residential address as per his phone location is Abul Fazl Enclave, New Delhi.
The investigation started when Tehelka heard about some people whom Hussain had cheated by giving them fake visas. Santosh Kumar, 46, and Rakesh Kumar, 32, both from Kerala, started their quest for Bulgarian working visas by contacting a man called Shahji Kunjoonj, living in their state.
The latter put them in touch with Shakir Hussain and Vinobha Shankar in February 2014. the company they were running was called SMSH Impex Pvt Ltd which had an office in Delhi's Krishna Market, Paharganj.
You can read up to 3 premium stories before you subscribe to Magzter GOLD
Log in, if you are already a subscriber
Get unlimited access to thousands of curated premium stories, newspapers and 5,000+ magazines
READ THE ENTIRE ISSUE
October 10 2015