Thug of Hindustan
In the wake of the Black Lives Matter movement, heroes of the past are falling by the wayside. In a similar move, prominent Indians have been protesting the glorification of the man who led the loot of the country and paved the way for the British empire—Robert Clive
It began, as change often does now, with a burst of idealism and an online petition. The statue of slave trader Edward Colston had just found a permanent place at the bottom of the sea in Bristol. History had been made. It had been corrected. There was a rush of revolution. And, swept up in the Black Lives Matter (BLM) movement, Ameya Tripathi, Meera Somji and Rhianna Ilube—British, but inheriting stories of the empire—launched a petition to topple India's original bad guy: Robert Clive. "It sometimes takes pulling down a statue," says Somji, studying gender at the London School of Economics, "or removing it to shake people."
This is a new generation discovering the past through the prism of the present, probably spurred by this pause of a pandemic, to urgently right the wrongs of history. From America to Australia, the BLM movement is raging with this sense of urgency and is forcing countries to confront racism and imperialism. It is a revolt—the kind that has the possibility to ensure that the past is more inclusive, fairer and is not only the version of the victor. In a Game of Thrones sort of frenzy, statues are coming down and heroes are turning into villains. The message is clear: heroes of the past must subscribe to the 21st century sense of justice to be on pedestals.
In Belgium, statues of Leopold II, the coloniser king, have been pulled down; in the US, some memorials to the Confederacy, which supported slavery, have disappeared, and in the heart of London there is Clive, still standing.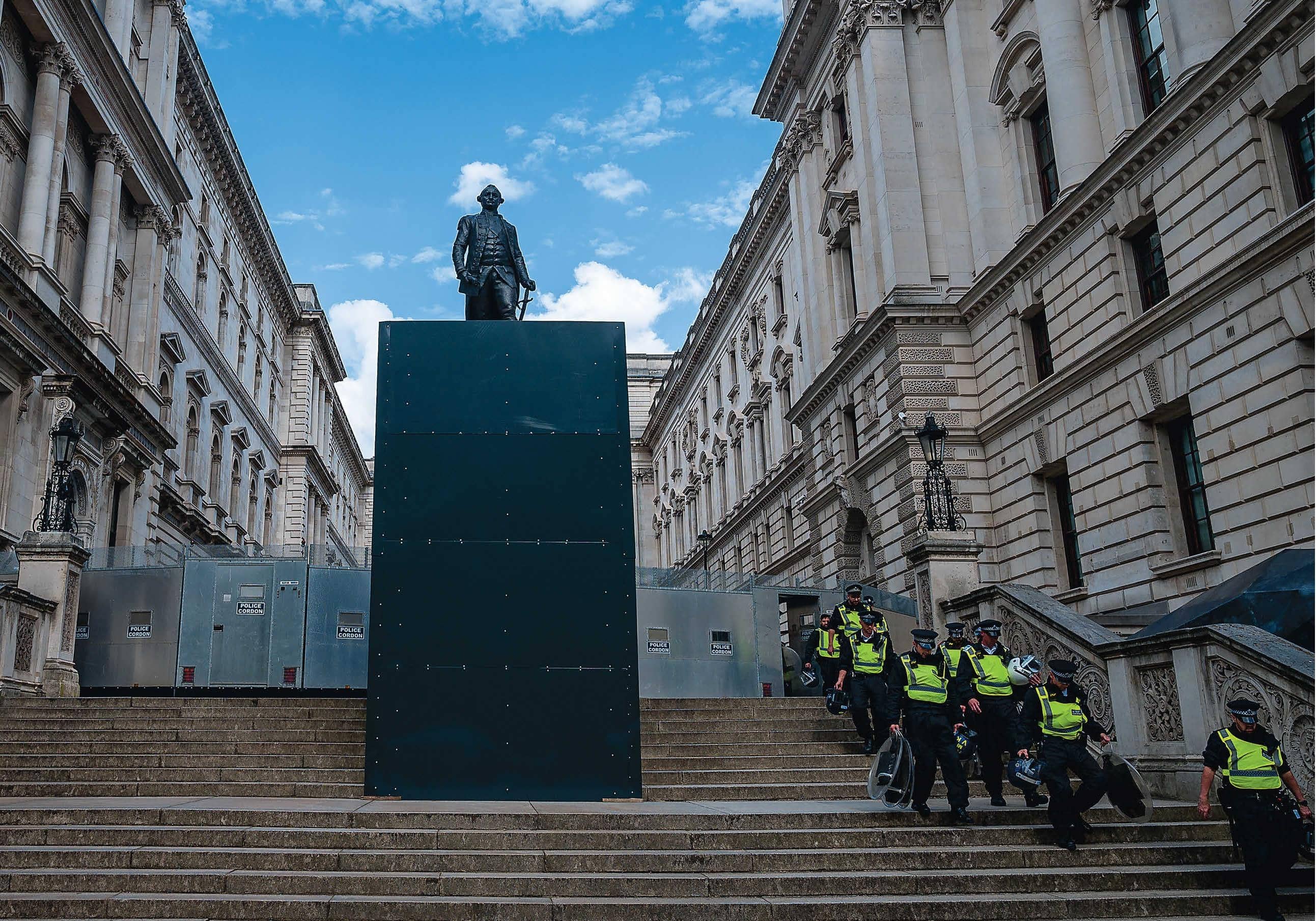 One of the first Indian words to enter the English dictionary was loot. Clive can single-handedly take credit for that. The weight of the word—as well as the enormity of it—is on display at Powis Castle in Wales, which has the largest private collection of Indian artefacts in private hands in Britain, courtesy Clive and his eldest son, Edward. But it goes beyond just plunder. Clive systematically presided over the first corporate takeover of a country. The East India Company (EIC) stripped Bengal of its wealth to turn Britain into a rich country and later an empire. His first loot is valued at £250 million in today's money.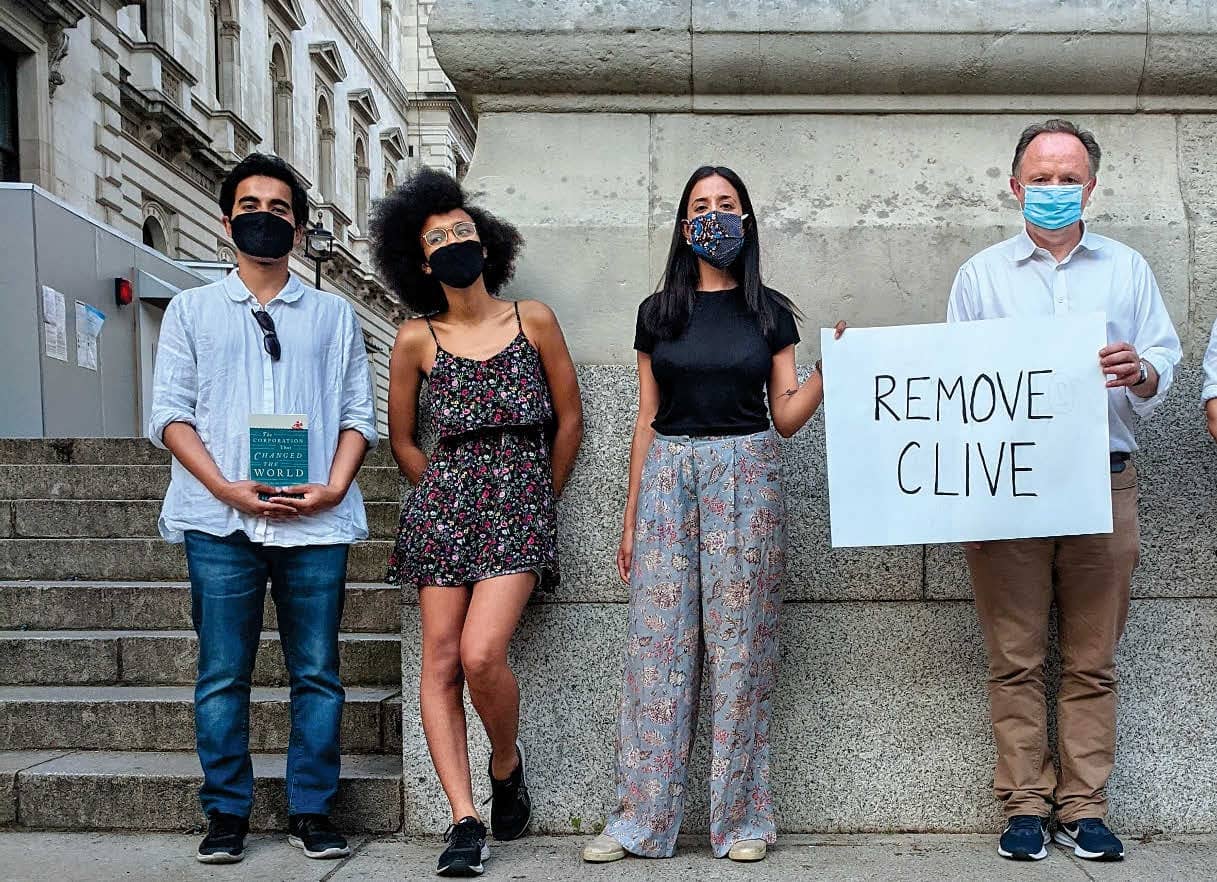 Clive began his career in the EIC as a writer and rose to become the first governor of Bengal. Under him, the EIC became rulers. He installed a pliant nawab in Bengal—Mir Jafar—with the Battle of Plassey in 1757, because the earlier nawab Siraj-ud Daula had gone rogue. But his masterstroke was that he extracted the diwani—the right to collect revenue of Bengal, Bihar and Orissa—from the Mughal Emperor Shah Alam II. In the hands of unscrupulous company officials, this triggered the famine of Bengal. (Clive knew that once the news of the diwani reached England, the price of the EIC stocks would soar. He wrote to his stockbroker to ensure that he profited from it). "There is nothing redeemable about him," says historian Lakshmi Subramanian, who wrote History of India 1701-1857.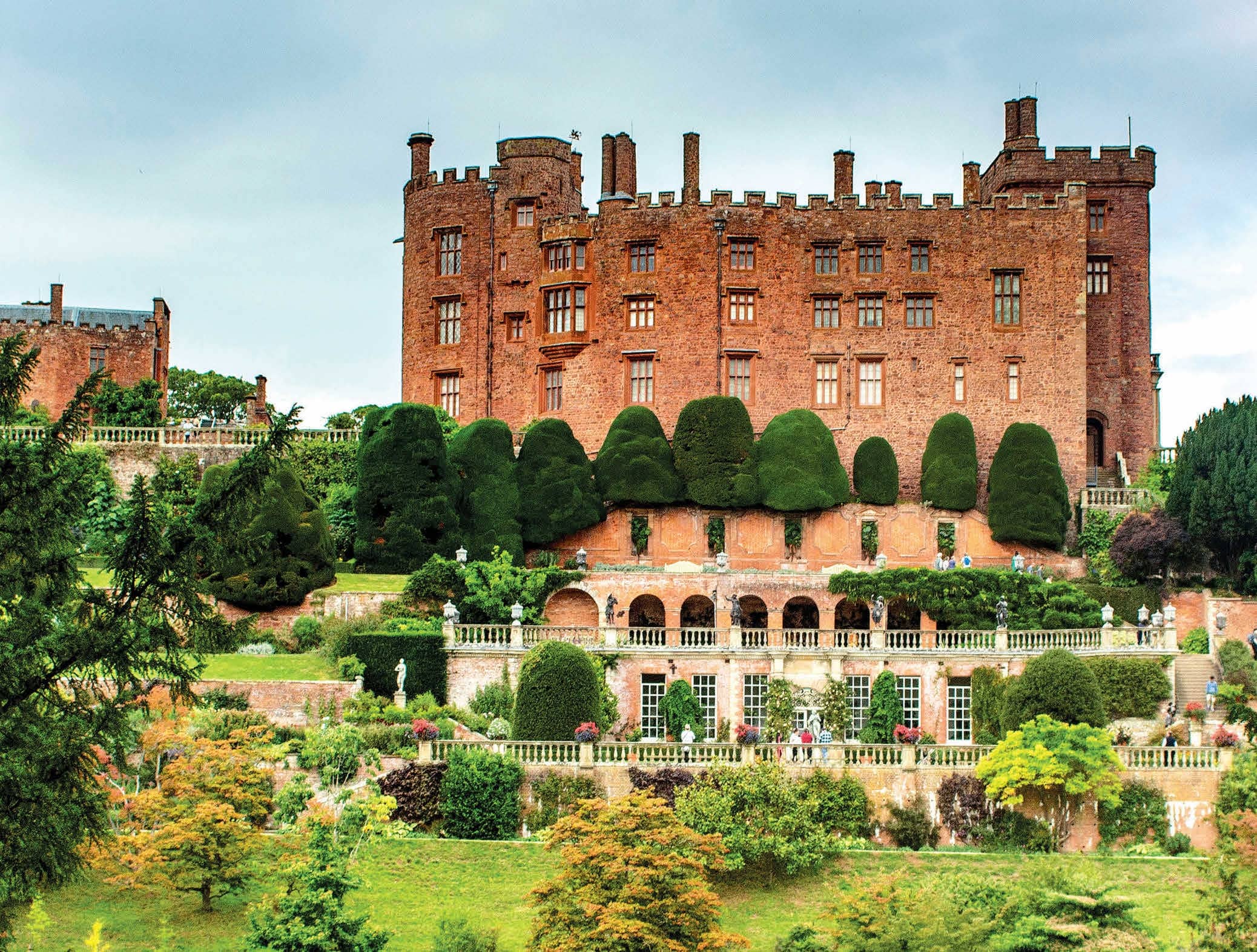 Yet, Clive stands tall right in front of the Foreign and Commonwealth Office in Whitehall, a hero and a constant reminder of the empire, the plunder and the ruin. Prime Minister Boris Johnson walks past his statue every time he heads to the park behind 10 Downing Street for a walk. "This is not where he belongs," says historian William Dalrymple, who has been vocal about removing the statue.
The incongruity of Clive having pride of place, in a tourist spot and right in the heart of British government, stands out. Former high commissioner of India to the UK Navtej Sarna had tweeted: "Whitehall statue of so-called "Clive of India" irked me each time I went to British #FCO. It needs to go. The Raj was not 'some enormous rose-tinted Merchant Ivory film writ large over the plains of Hindustan, all parasols and Simla tea parties'."
Lok Sabha MP Shashi Tharoor's tweet to London Mayor Sadiq Khan on removing the Clive statue triggered public outrage, which has added to the momentum of the movement to get the statue out. "His statue there is a daily affront to people from the former colonies," says Tharoor. "Removing Clive is a powerful symbol. Don't forget the Brits actually called him 'Clive of India'. So, in many ways, he is emblematic of the Raj and all its misdeeds."
Plunder and scoot
BY MANDIRA NAYAR
Robert Clive carted home Siraj-ud Daula's palanquin. Far away from Bengal, it is now in Powis Castle, Wales. The castle, according to historian William Dalrymple, has more Mughal artefacts than even the National Museum in New Delhi.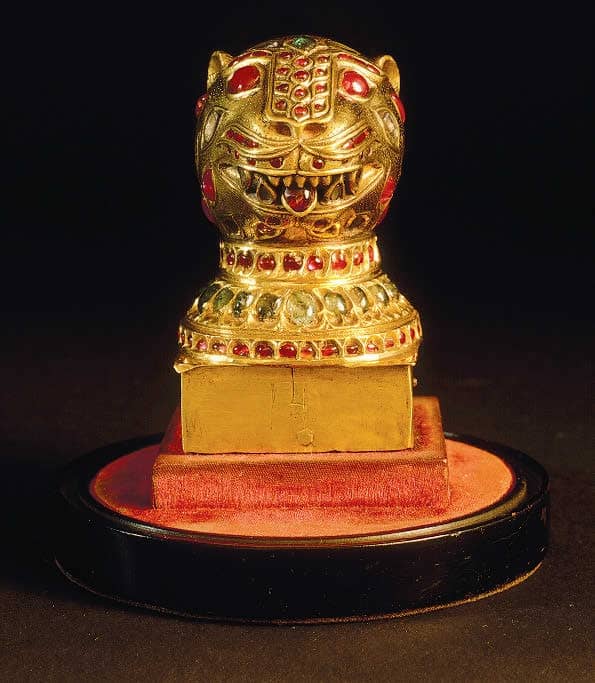 Powis Castle boasts the largest private collection of Indian artefacts in Britain. And there is more. In 2004, Clive's descendants sold five bejewelled Mughal pieces, including an "extraordinary" jade flask that sold for £29,17,250.
The jade flask, says auction firm Christie's, was part of the imperial collection of the Mughal court and formed part of the booty that Nadir Shah took away. It is unclear how Clive got his hands on it. Christie's says that only two other such flasks have been recorded; both are part of the Hermitage Museum collection in Russia.
The other objects in the lot were a "pistol-grip dagger decorated with elegant floral sprays"(£7,33,250); "a pale green nephrite jade bowl"(£53,775); a flywhisk, made with banded agate and inset with rubies (£9,01,125); and a hookah with sapphires "innumerable" on a blue enamel field, which Christie's says was a Mughal favourite.
Among Clive's other collections, there is a small but beautiful album of paintings—miniatures of flowers, plants and court life. The album is on display at the Victoria and Albert Museum.
While Clive was certainly one of the richest men of his time and carried away plenty of treasures, his eldest son Edward carried the family tradition forward. Edward and his wife, Henrietta Clive, added to the collection at Powis Castle. Among them is a tiger's head in solid gold, studded with diamonds, emeralds and rubies— one of the eight finials on Tipu Sultan's throne. It was given to Lady Henrietta Clive as a souvenir, when Tipu's gold throne was being broken up for sale.
In a letter to her brother, Henrietta writes, "The plunder of Seringapatam is immense. General Harris will get between £1,50,000 and £2,00,000. Two of the privates have got £10,000 in jewels and money. The riches are quite extraordinary. Lord Clive has got a very beautiful blunderbuss (a short, largebored gun) that was Tipu's and much at Seringapatam. I should like to have the pickings of some of the boxes."The blunderbuss, the finial, Tipu's slippers and a portion of his tent are on display at Powis castle. Another finial was auctioned for £3,89,600 in 2009.
The Clive Collection for years has been displayed as Indian curiosities, for those who wanted to get a glimpse of the stuffthat fuelled myths about the empire. But the displayers and viewers alike did not put into context how the treasures reached the castle. Given the current controversy, it is likely to change.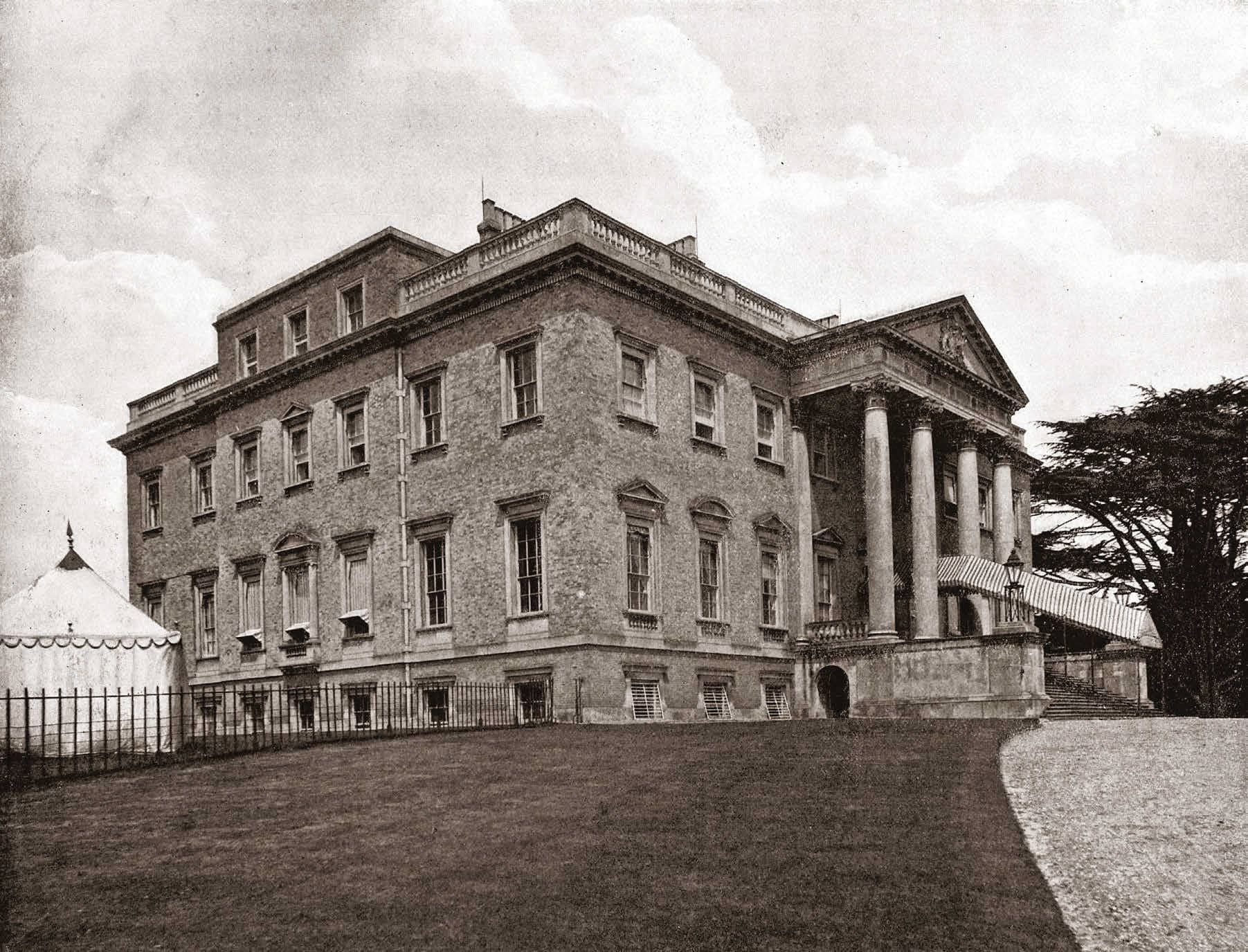 Unlike the other instances of instant justice, the Clive statue will be removed in a civilised manner. There will be debate, discussion, resistance, and a long wait. But it does offer hope that for once there will be real conversation. The petition demand is to move the statue to a museum, where future generations can fully understand the extent of Clive's legacy. "It will not happen overnight," said Murad Qureshi, a UK Labour politician who has chosen to lead this battle from the front. Qureshi went through school without learning about the empire; it was at the dinner table where he heard Clive's name. "Most people who go past it [the statue], don't know who this guy is," says Qureshi. "But for those of us who do, we are offended."
Thanks to the BLM movement, Britain, for the first time in centuries, might be forced to acknowledge its past in an unvarnished way—to actually have a conversation about plunder, loot and empire, a word that has lost its punch. "The campaign to remove it has attracted 85,000 signatures on its petition in one month," says Tharoor. "As the numbers grow,
I hope it will be difficult for the British government to ignore this demand." And the debate this time has gone beyond the government.
Public opinion matters. "I'm afraid British historical amnesia has convinced too many of them that they have nothing to apologise for," says Tharoor. "So they are unlikely to act, even to remove the statue, unless the facts are impressed upon them."
But this is not the first time that Britain has faced resistance about the empire from within. The Rhodes Must Fall movement against Cecil Rhodes, who is like Clive in terms of pushing for profit, rocked Oxford University in 2016, a year after his statue was removed from the University of Cape Town. It still stands outside Oriel College in the heart of Oxford.
Mentor and more
Clive's mentor Stringer Lawrence streamlined the East India Company's army and is, therefore, seen as the father of the Indian Army
BY R. PRASANNAN
They were mentor and pupil, but poles apart in character and disposition. If Robert Clive was a bully, his mentor Stringer Lawrence was a gentleman. If Clive was driven by greed, Lawrence never touched a penny that was not honest. Yet, they had the highest regard for each other, and remained lifelong friends. So much so, when he heard that Lawrence was in financial difficulties after his retirement, Clive settled an annuity of 500 pounds a year for him. Once when Clive was to be honoured with a sword of honour, he refused to accept it unless Lawrence, too, was similarly honoured.
Though the Indian Army traces its founding to January 15, 1949, when it got its first Indian commander-in-chief in General K.M. Cariappa, several military historians, including Punjab Chief Minister Captain Amarinder Singh, consider Lawrence as the father of the Indian Army.
Major (later Major-General) Stringer Lawrence arrived in Madras in 1748, offering his services to the East India Company after having served in Flanders and Gibraltar. The company's small force, not better than a troop of factory guards, had no commander at that time after the death of Major Knipe. So Lawrence was selected "to be major of our garrison at Fort St George", which had, by then, been captured by the French.
Lawrence soon set out to raise a professional army out of the "ill-disciplined ruffians" that comprised the company's army then. "He organised seven companies of Europeans each with a captain, a lieutenant, an ensign and eighty-one other ranks, and adopted a similar system for the Company's sepoys," writes James P. Lawford in Clive: Proconsul of India. "Until then the Indian soldiers had been nothing better than roving bands of poorly armed men under a local leader. They remained under their own officers, but British officers were now posted in to command them on operations. Above all he initiated a system of military law which, for the first time, made it possible to introduce proper military discipline into the Company's forces." This, according to several historians, was the beginning of the modern Indian Army.
Within weeks, Lawrence captured Cuddalore from the French— the first major military victory of the British in India. It was during the small siege of Arianco pang (Ariyankuppam) that Lawrence noticed the young Lieutenant Clive who was standing firm with some 30 men even after most other platoons had retreated. Next, he was impressed with the young man's audacious attack of Devicottah.
Their finest hour together was during the operations around Trichinopoly against Chanda Saheb in the famous Carnatic wars. It was here that Lawrence finally chose Clive, who was the junior-most of Lawrence's captains, for some of his most arduous operations including the one to break the siege of Trichinopoly. Clive proved to be worth more than Lawrence's confidence, so much so that the fond mentor gave full credit to his pupil in every dispatch that he sent to the directors. By the time the Carnatic wars ended, the British were virtually the masters of the south and Clive, just 27, the rising star of British arms.
Soon Clive moved to Bengal where he defeated Nawab Siraj-ud Daula. Lawrence continued in the south for a few more years, and retired to England where he spent his last years as an honoured guest of his friend Sir Robert Palk, a former governor of Madras after whom the Palk Bay and Palk Strait are named.
THE NABOB GENERAL
Robert Clive played a key role in securing the Indian empire for Britain; he also used his military and political influence to amass a fortune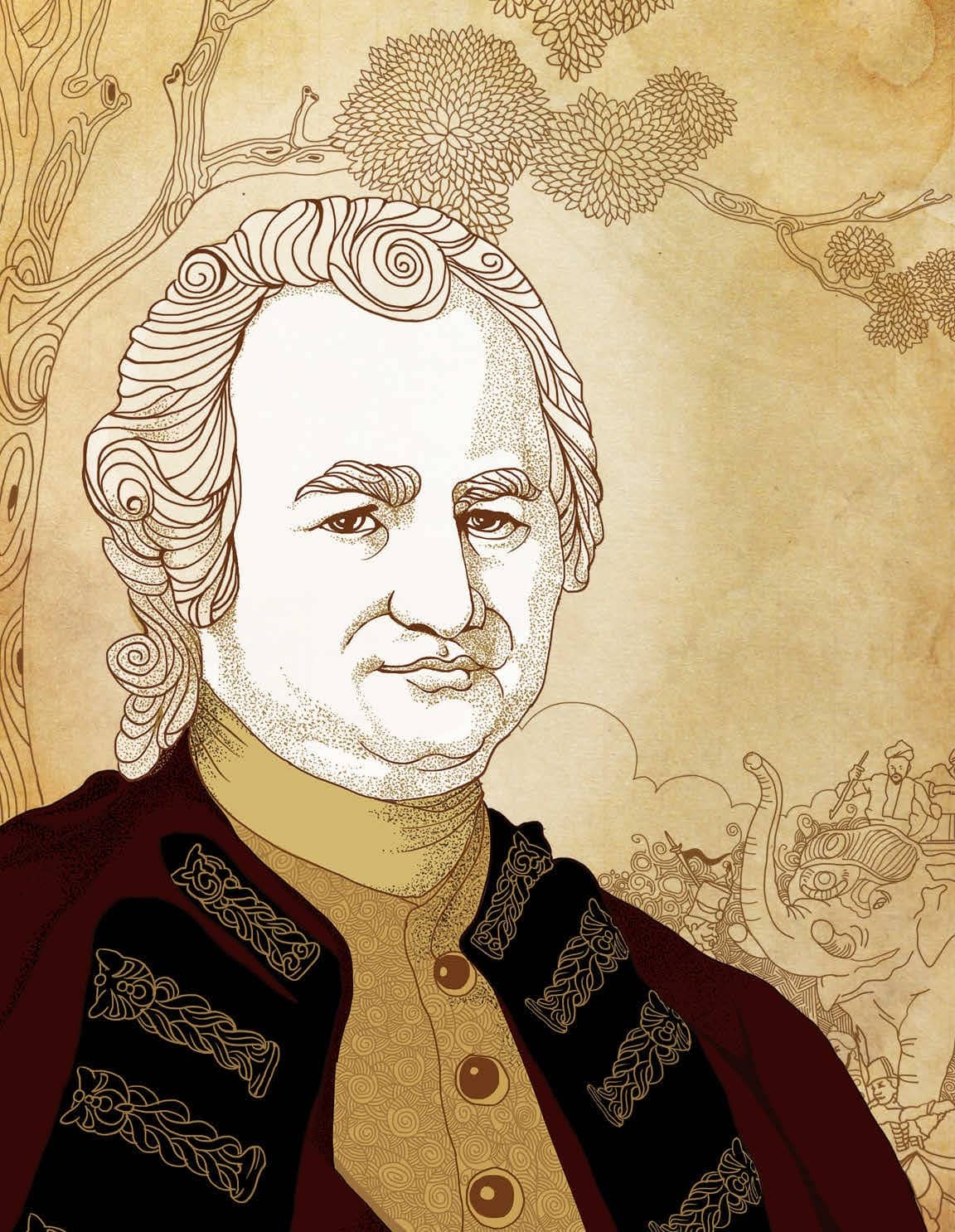 BIRTH AND CHILDHOOD
Born: Sept 29, 1725. He went to live with his maternal aunt
His uncle wrote: "His fighting (to which he is out of measure addicted) gives his temper a fierceness and imperiousness that he flies out upon every trifling occasion."
Clive was a regular troublemaker as a schoolboy
WRITER TO SOLDIER
He arrived in Fort St. George, Madras, in 1744 as a writer (clerk) in the East India Company (EIC). The fort was captured by the French in 1747. Clive and a few officers escaped
He received his first commission on May 2, 1747; the governor in council wrote: "Mr. Robert Clive, Writer in Service, being of a martial disposition and having acted as a volunteer in our late engagements we have granted him an Ensign's Commission upon his application."
The French, the Dutch and the English battled for control over the Carnatic region. In 1751, Clive seized the Carnatic capital, Arcot, and withstood a 53-day siege by the forces of the nawab of the Carnatic, Chanda Saheb, a French ally. British prime minister William Pitt hailed Clive as a "heaven-born general"
Clive was afflicted with a nervous disorder during the Second Carnatic War and went to Bengal to recuperate
BEFORE AND AFTER PLASSEY
Clive married Margaret Maskelyne in Madras in 1753 and the couple soon sailed back to England
He returned to India in 1755. In January 1757, he recovered Calcutta from Nawab Siraj-ud Daula
The Battle of Plassey followed. The nawab commanded 50,000 men; the company's army was about 3,000-strong. The nawab's opening cannonade was out of range and various skirmishes were inconclusive. Mir Jafar, who commanded the nawab's cavalry, refused to fight; Clive had secretly offered to make him the new nawab of Bengal. Jafar was eventually appointed nawab, though he was little more than a puppet ruler. Siraj-ud Daula was defeated on June 23, 1757; Clive's victory planted the seeds of the British empire in India
Clive served as governor of Bengal from 1758 to 1760
TO ENGLAND AND BACK
He arrived in England on July 9, 1760, a rich man. A chronicler claimed that the general could realise £1.2 million (over £240 million today) in cash, bills and jewels; his wife had a casket of jewels estimated to be worth at least £2,00,000
On April 27, 1761, Clive was elected as the member for Shrewsbury. He was made Baron Clive of Plassey in 1762
His health deteriorated and he fell into a fit of melancholia. In 1764, Clive sailed back to India as governor and commander-in-chief of Bengal to reform the company. He cracked down on corruption and obtained diwani of Bengal, Bihar and Orissa, in perpetuity, for the company from Emperor Shah Alam II
SUICIDE
Clive sailed back to England in 1767; he was quite unwell. He was installed as a Knight of the Bath in 1772
The EIC had lost money during the Great Bengal Famine (1769-1773). The Regulating Act of 1773 was discussed in parliament to regulate the company and Clive's vast riches came into question. He defended himself in front of a select committee, saying: "Take my fortune but save my honour." He left the House on May 21, 1773. He committed suicide on November 22, 1774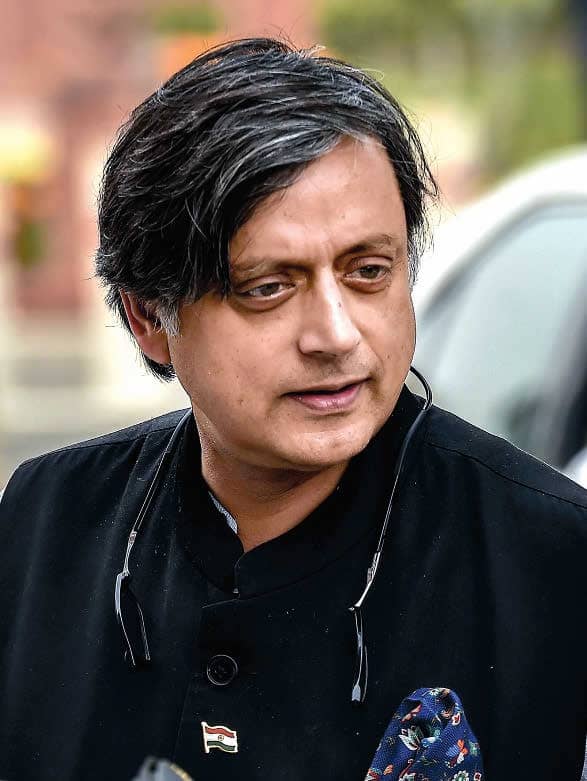 But at a time when the world is reassessing the past so that it reflects a more just world today, the stubbornness of not removing the statue is troubling. In Shrewsbury, Shropshire, where Clive was born, two petitions to remove his statue sparked a debate. With the local council voting to keep the statue, it continues to dominate the skyline. The governing body of Oriel College, however, has voted in favour of removing the Rhodes statue.
That offers hope. The effort to talk about the silences in British history is coming from within the country. People under 30 are re-examining the past through books like Dalrymple's The Anarchy: The East India Company, Corporate Violence, and the Pillage of an Empire—a mass market seller that was read by both former US president Barack Obama and Pakistan Prime Minister Imran Khan—or Tharoor's An Era of Darkness: The British Empire in India. The EIC story, largely forgotten, is being rediscovered.
Clive was not a name Somji had ever heard before. "I was meeting my family a few years ago and they told me to meet at Clive," she says. "I thought it was odd, who is Clive of India? It was like one of those characters in Lagaan." Somji is not alone. Clive has vanished from British curriculum for the past 40 years, and Tharoor has been pushing for the empire to be included in the British curriculum.
For the BLM movement to go beyond symbolism, this has to happen. Especially for Britain, where the empire has been normalised. "Clive is different from Colston," says Tripathi, who is pursuing his PhD in English and Comparative Literature from Columbia University. "He is different from Churchill; he is a privateer. It is more politically palatable for a certain white constituency, conservative or liberal, to say that he was hated in Britain and Bengal. But as a British citizen, whenever I see the statue at Whitehall, I don't feel offended; I feel complicit."
You can read up to 3 premium stories before you subscribe to Magzter GOLD
Log in, if you are already a subscriber
Get unlimited access to thousands of curated premium stories, newspapers and 5,000+ magazines
READ THE ENTIRE ISSUE
August 23, 2020